A name to remember, Naseem Shah who brought a big proud smile to Pakistani fans and his teammates after hitting two big sixes in the last crucial over.
Last night, it was a battle between Afghanistan vs Pakistan where Pakistan played brilliantly and took the match till the end.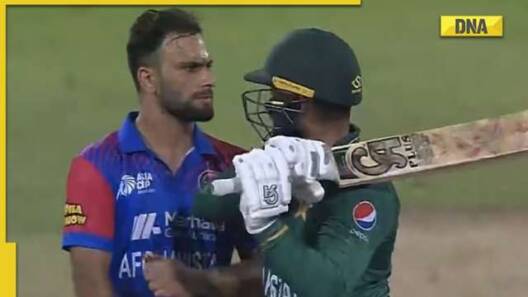 Afghanistan's bowlers did their part but went out of hand when Fareed used abusive language to Asif Ali when he dismissed him.
Pakistani bowlers even played like a warrior in the first innings, where Haris Rauf restricted Afghanistan batsmen and they only managed to score 129 only.
Naseem Shah to the rescue
Pakistan's batting line up somehow dismantled by the Afghani bowlers, as Babar Azam got out in zero runs and shocked everyone. But Rizwan and Iftikhar took the charge to chase the target. Rizwan also couldn't hold enough and got out.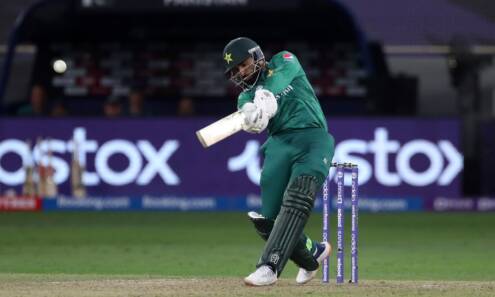 Shadab Khan then entered and started scoring boundaries as it was much needed. After that one after another Pakistani batsmen headed to the pavilion.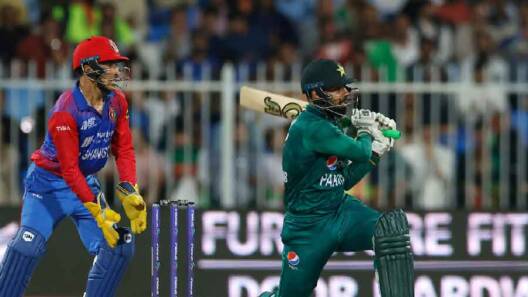 Asif Ali managed to take Pakistan's score near to the target, but couldn't finish and got out on Fareed's bouncer. That was the moment when Asif and Fareed got into a fight which pumped up Naseem Shah.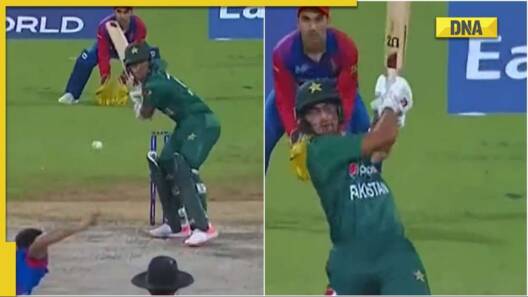 Naseem Shah changed the whole game with his two sixes and led his side to the Asia Cup final. He was pumped up with anger and all of it can be seen in his celebration.
Pakistan got into the same intense situation just as it happened with India. But the way Naseem shah turned the table was amazing.
Babar Azam remembered Javed Miandad's six
"To be honest, it was quite a tensed environment in the dressing room. We couldn't build partnerships like the last few games, but the way Naseem finished it, you could see the vibe after that.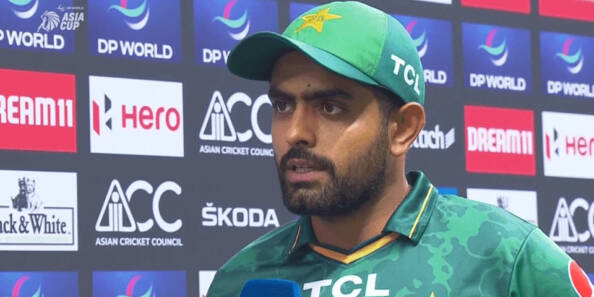 Rashid, Mujeeb, and Nabi are one of the best so you need to take chances with them but the main plan was to take it deep. The way we started bowling, we did well. The way we kept them down to 130, want to give credit to the bowlers. As I said before, the lack of partnerships made the game close."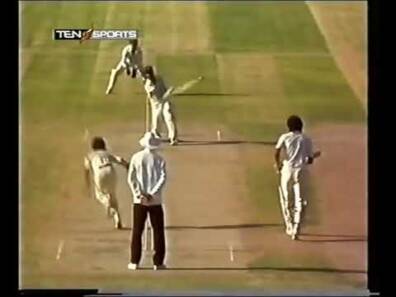 Babar possibly echoed the sentiments of all Pakistan fans, when he said: "At the back of the mind, I thought it is cricket, and I have seen Naseem bat like this, so I had a little bit of belief. This reminded me of Javed Miandad's six in Sharjah. The way our momentum is going, we want to continue and not repeat our mistakes. The next will be a new game."
Mohammad Nabi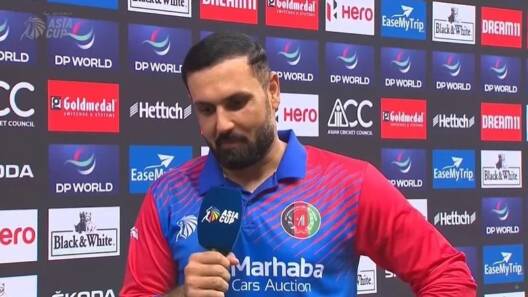 Afghanistan skipper stated, "We didn't finish well. It was a battle of nerves and the boys didn't quit at any stage. Just like the Bangladesh game, this too went down to the wire but we were unfortunately unable to take the match over the line."
Chaos in the stadium after the match
After the match, there was chaos in the stadium by the Afghani fans who demolished chairs and other stuff. They have even beaten Pakistani fans and created mess.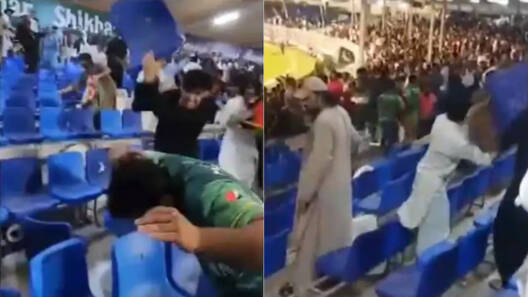 With that Former Pakistan pacer Shoaib Akhtar and former Afghanistan Cricket Board chief Shafiq Stanikzai were involved in a heated exchange on Twitter.
In a video shared by former Pakistan pacer Shoaib Akhtar, Afghan fans can be seen breaking chairs and then throwing them toward the Pakistan supporters.
"This is what Afghan fans are doing. This is what they've done in the past multiple times. This is a game and it's supposed to be played and taken in the right spirit.@ShafiqStanikzai your crowd & your players both need to learn a few things if you guys want to grow in the sport," Akhtar wrote in a Twitter post.
In response, Shafiq Stanikzai wrote "You can't control the emotions of the crowd and such incidents happened in the world of cricket multiple, you should go ask Kabir Khan, Inzimam Bhai and @iRashidLatif68 how we treated them. Am giving you an advice next time baat ko nation pe Mat Lena."
Pakistan and Sri Lanka will face each other for the final battle and let's see who will conquer the Asia Cup?
What do you think of the story? Tell us in the comments section below.