Cricket is a gentlemen's game, but no one on the field would like to behave like a true gentleman when it gets heated.
That's what happened a few days ago in the fourth edition of the Lanka Premier League (LPL) kicked off on a high note with an exciting clash between Jaffna Kings and Colombo Strikers at the R Premadasa Stadium on Sunday.
Jaffna won the toss and launched their bat with vigor. However, Colombo and Pakistan's pacer, Naseem Shah, delivered an outstanding performance, destabilizing Jaffna's momentum.
With a brilliant bowling performance, Naseem dealt the first significant blow by removing Jaffna's opening and Afghanistan's star, Rahmanullah Gurbaz. After his expulsion, Gurbaz returned to the pavilion while Shah rejoiced wildly and sledded towards him.
Despite the provocation, Gurbaz maintained his cool and decided not to exacerbate the situation. He ignored Naseem's gesture and proceeded to the dugout without becoming embroiled in any heated debate, unconcerned by the passionate reaction.
Now Naseem Shah has expressed the reason behind his gesture and aggression.
Naseem Shah Opens Up About His Heated Moment With Gurbaz
While speaking to a YouTube channel, Naseem recounted his conversation with Gurbaz on the crease. However, Naseem accepted the reality of the social media age, in which things might be exaggerated.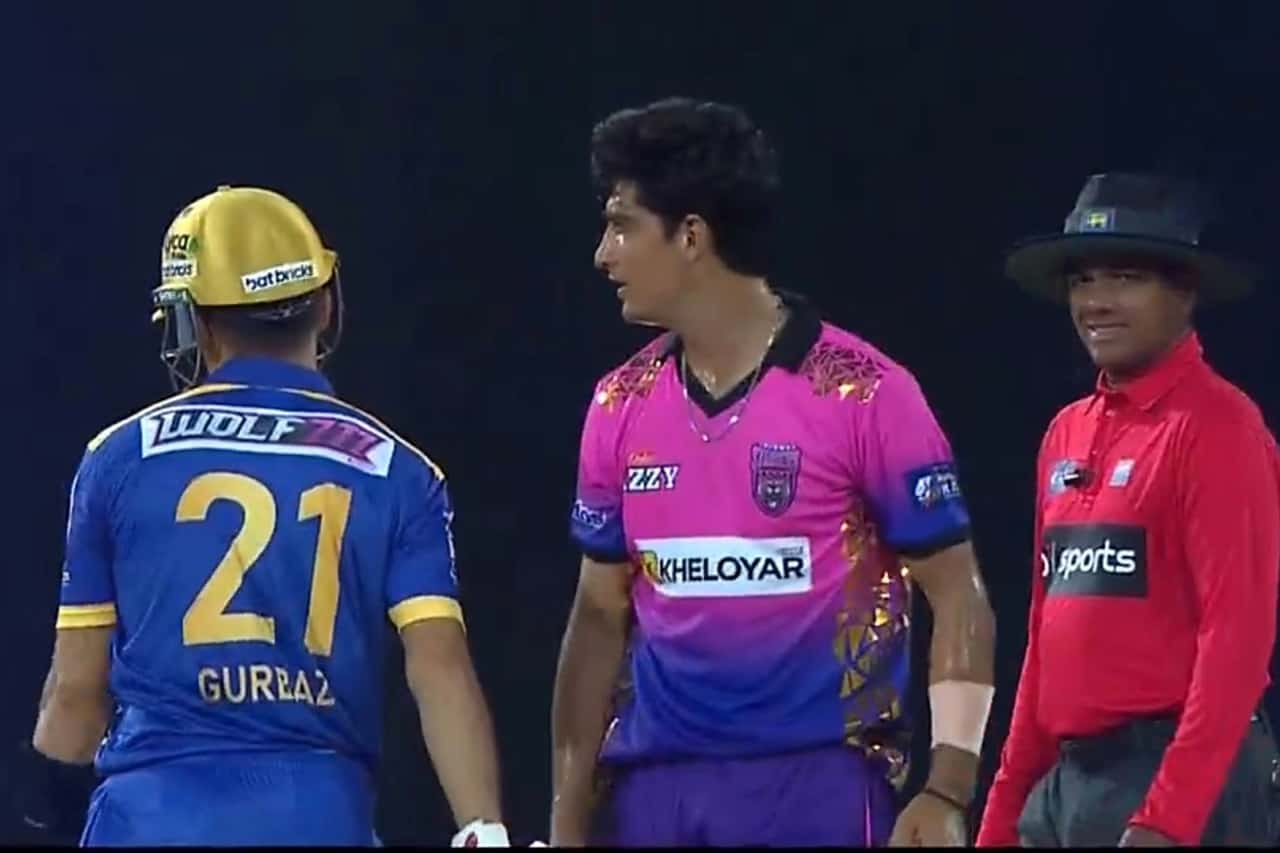 "Gurbaz is a good friend of mine. When the match initially started, we had a friendly banter and challenged each other just as friends would. He hit me a six, and I told him I took his wicket for that six. I was also smiling during the banter. However, as we all know, these are social media times – people exaggerate and make things up however they want. But this is what happens in cricket. We both met afterward pleasantly, talked to each other, and we are good friends,' Naseem said.
Despite the banter on the field, Naseem and Gurbaz, after the match, met amicably and engaged in a friendly conversation.
Afghanistan player Naveen-ul-Haq a few months ago, was involved in a heated moment with Virat Kohli during an IPL match between Royal Challengers Bangalore and LSG.
It's All Part of the Cricket, Naseem Shah
Naseem Shah further shared, "This part of cricket happens rather frequently. He smiled at me before passing by.
Things look different on TV when you get closer to each other. So it was more like you are playing single wicket with friends. There's no such concept of friendship in cricket; however, we are good friends," he added.
The Colombo Strikers pre-signed Babar and Naseem before the auction, whereas they purchased Iftikhar Ahmed, Wahab Riaz, and Mohammad Nawaz for $50,000, $40,000, and $30,000, respectively.
What do you think of the story? Tell us in the comments section below.