Virat Kohli and Naveen-ul-Haq were at the center of a heated fight between the RCB and the LSG.
On Monday, Royal Challengers Bangalore faced Lucknow Super Giants where RCB's former skipper Virat Kohli was involved in a heated verbal argument with Naveen-ul-Haq which took place at the Ekana Sports City in Lucknow.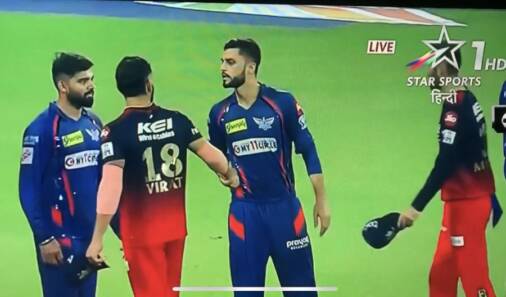 The argument didn't end there, it lasted till the post-match presentation. No one has a clear answer regarding who exactly started the argument or instigated others to get angry etc.
But this side of Naveen we all have seen in the past few tournaments, he even got involved with Shahid Afridi and Muhammed Aamir and last year with Asif Ali.
Fight Between Naveen-ul-Haq And Virat Kohli
The whole scene sparked the internet with the hashtags and people undoubtedly fell into the court of Kohli to support him.
Virat Kohli also gave his first reaction after the incident, "That's a sweet win boy. A sweet win. If you can give it, you got to take it. Otherwise don't give it," Kohli said in the dressing room.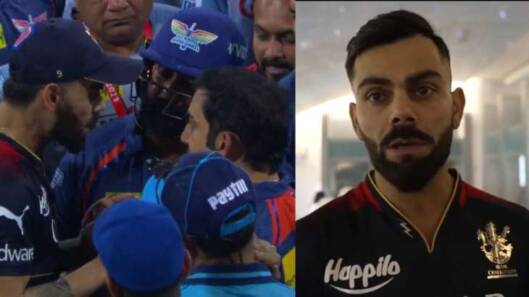 "It was a really important win on the road for us. The fact that we got more support from the home crowd is an unbelievable feeling. It tells you all about how much we are liked as a team and how people come out and back us. It's a very sweet win.
Feels very good for many reasons but most importantly for the kind of character we showed defending that total. I think everyone had the belief that we could do it and we were on the winning side which is great," the RCB batter added.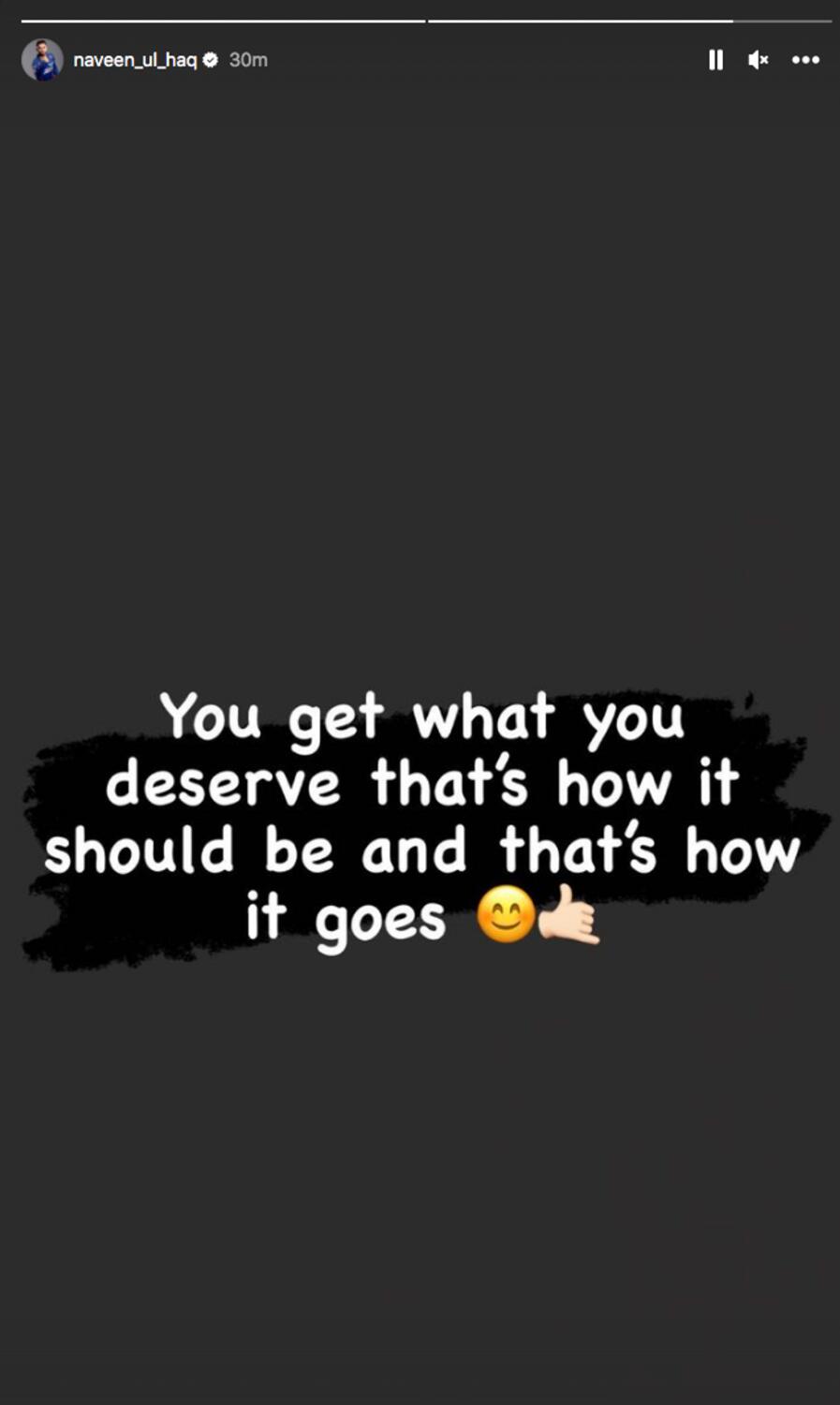 On the other hand, Naveen-ul-Haq stayed brutal and shared his thoughts on the incident. The bowler took to Instagram stories and wrote, "You get what you deserve".
BCCI Fined Kohli, Naveen & Gambhir
After the viral incident, BCCI took strict decisions and punished Virat Kohli, Gautam Gambhir, and Naveen-ul-Haq for breaching the IPL Code of Conduct.
Kohli, Gambhir were fined 100% of their match fees after they were found guilty of a Level 2 offence while Naveen-ul-Haq lost 50% of his match fees for his Level 1 offence.
What do you think of the story? Tell us in the comments section below.