Things seem better for television host Aamir Liaquat as his self-proclaimed third wife Hania Khan, who vigorously attacked his reputation, has been labeled mentally unstable by her own father.
Khan has been going live on Facebook daily. After she went live outside Express News office to call Liaquat out on Tuesday, the police arrived. She was not found active on social media after the arrest and also the next day.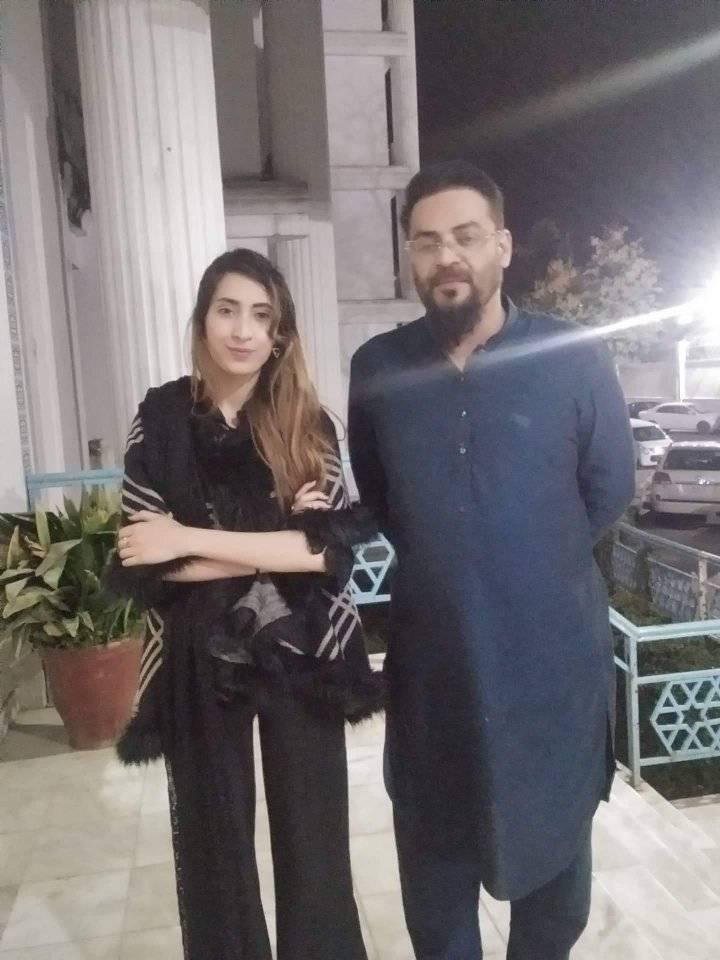 Two days later, Khan came live again on Thursday and gave an update on her case. According to her, Liaquat took both her cellphones when she protested outside Express News office. In addition to this, she claimed that he hurled abuses at her. "I will shut down Express TV, and I have no relation with Aamir Liaquat now," she said.
"I have respectfully won the case, and taken divorce from him," Khan added. "Aamir Liaquat put me in jail for two days. But I annoyed the police so much that they provided me with justice. I am now staying in a guest house." Moreover, she asked Liaquat to return her cellphones.
Watch the Facebook live
Meanwhile, Khan's father Tariq Parvez gave a statement saying that he is unaware of the entire situation. He claimed to not know anything about his daughter and Liaquat's wedding. Parvez made a shocking revelation that Khan's mental state is not stable. "Her mental condition started deteriorating after she made a chilla (a 40-day period of preaching) for her sister who was very sick," he added.
Furthermore, he revealed that the TV host once visited their house before Ramadan to help them. However, he did not say anything related to marrying Khan. Pervez is distressed with his daughter's current state and appealed to the government to bring her back to him.
Hania Khan's father on her mental state
Taking to Instagram, Liaquat himself also shared the statement by Khan's father. "Truth and truth only. I was heartbroken and sad. I know many of you hate me but I never hated the hate because everyone has to give an account of their deeds in their own grave and not of my character. Still, my character was being tarnished," the caption read, with the TV host further expressing his disappointment.
He apologizes to Aamir Liaquat
Earlier, Khan also appealed to Prime Minister Imran Khan to help her in this matter and ask Liaquat to accept her as his third wife in front of the world. In fact, she even threatened to leak his nude.
What do you think of this story? Let us know in the comments section below.