Disclaimer*: The articles shared under 'Your Voice' section are sent to us by contributors and we neither confirm nor deny the authenticity of any facts stated below. Parhlo will not be liable for any false, inaccurate, inappropriate or incomplete information presented on the website. Read our disclaimer.
After 8 years of unfinished struggle in music, I'm here to tell my bittersweet story.
I was born and raised in Karachi. When I was first starting out my musical journey, I was so fired up, I was passionate enough to go further and I clearly remember my early days in music, I was a goofy being super creative with my own ideas and trying out demo versions of different DAWs back in 2010.
At that time I had no internet connection and there was no YouTube or mentor to teach me about music, I got to do everything by myself, the experimentation somehow helped me understand the basics of beat making. In the summers of 2012, I was joined by my childhood friend Hussain Hanif on guitars and I formed a short-lived indie band Nation Theory with him. But after a few months of rough recordings, he left and the whole idea of the band was scrapped.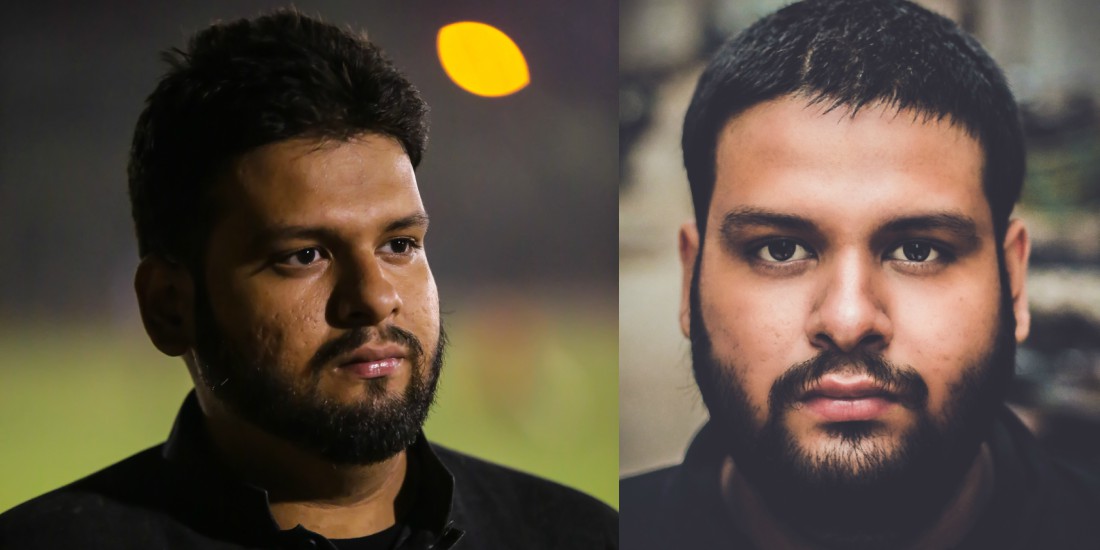 In 2013, I began producing my solo material and that's when my life started to change. I heard people saying things to me and those people I'm talking about were my relatives. No one ever came forward to help and no one ever supported me (except for very few friends). People were telling me "Bhai kin chakaron main phans gaye ho, ismay koi future nahe hai" and some of them were telling me "Jab duniya laat maregee toh ye sab jazba aur shok baahir nikal jaingay" and some of them without even knowing the ABC of music were making fun of my music.
Despite all the negativity, I kept going on and glad I got the chance to work with some great and humble musicians of different regions, such as Joey Six (USA), Mariano Nicolas (Argentina), Gurneet Kaur (Canada), Nicola Offidani (Italy) and Kim Noble (USA). the whole experience of collaboration was pretty experimental, it gave me the boost to make more music but deep down inside I was broke and clueless about my own life. My ever going anxiety was getting the best of me and my flaws were making me feel like garbage. My musical journey was now more about the trial and error.
After all these years, I can only say that it was just a beginning and still there is a long way to go, I've been fighting with my demons, I saw ups and downs but the real journey of being a great artist just begins. I'm sure there might be obstacles or the tsunami of responsibilities may block my path but I will try to rise after every fall and fortunately my determination of learning and create art is much higher now.
In the end, I want to say that "Music" is the most important part of life, the root of art, make sure you treat it well.
Read Also: 7 Upcoming Pakistani Artists You Need To Follow On Soundcloud