This year's PSL anthem shocked us all with its unattractive lyrics, direction, and unprofessional performance. But have you heard Zalmi's new anthem "Kingdom" yet?
PSL 6 anthem was the most shocking thing for the Pakistani cricket fans and it left the people with no positive response.
Only Young Stunners were the ones whose part was awesome and worth listening to. PSL 6 anthem "Groove" couldn't leave a positive mark among the audience at all.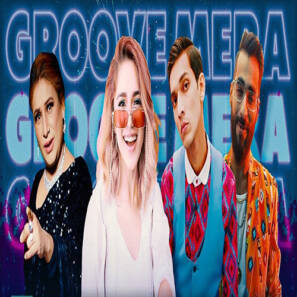 Social media trollers, meme-makers found the opportunity to use their skills and entertain people.
As the anthem released, a new Hashtag started and people made it trending. #BhaiDobaraHazirHoon
Enter The Kingdom Of Zalmi
Peshawar Zalmi had released their this year's anthem "Kingdom" with the bang and top-notch in every manner.
The Kingdom produced by singer Abdullah Siddiqui ft Altamash and legit they did awesome work with the anthem. Art Direction no doubt hit the top spot as well.
Mahira Khan and Hania Amir no doubt our industry's most beautiful ladies currently. Along with them the Turkish Diva Esra Bilgic appeared and dominating in the song with her gorgeous look.
The day it was released internet audience gone crazy, the anthem holds unique cinematography which looks like some Hollywood movies and that's what attracted the audience.
Every beat has its own rhythm, which lets the listeners to move their body according to it and enjoy it.
People are praising the work of the zalmi team for producing an outstanding anthem, which honestly feels like an international team anthem.
The anthem is in itself the most dominating in every manner and no one can deny it. We should highlight such an amazing piece and appreciate it.
Zalmi anthem is the must listen song of this year's PSL.
What do you think of the story? Tell us in the comments section below.