This year Pakistani music industry has produced some great young musicians that grabbed everyone's attention with their debut songs. Among all the young bright talents, there's one guy who came and shined with his others on the track. 
The track 'Kana Yaari' in which Khalil, niqabi rapper Eva B, and singer Wahab Ali Bugti created a new environment with it and that's the reason people listened to this alone track on YouTube in a loop over 18 million times.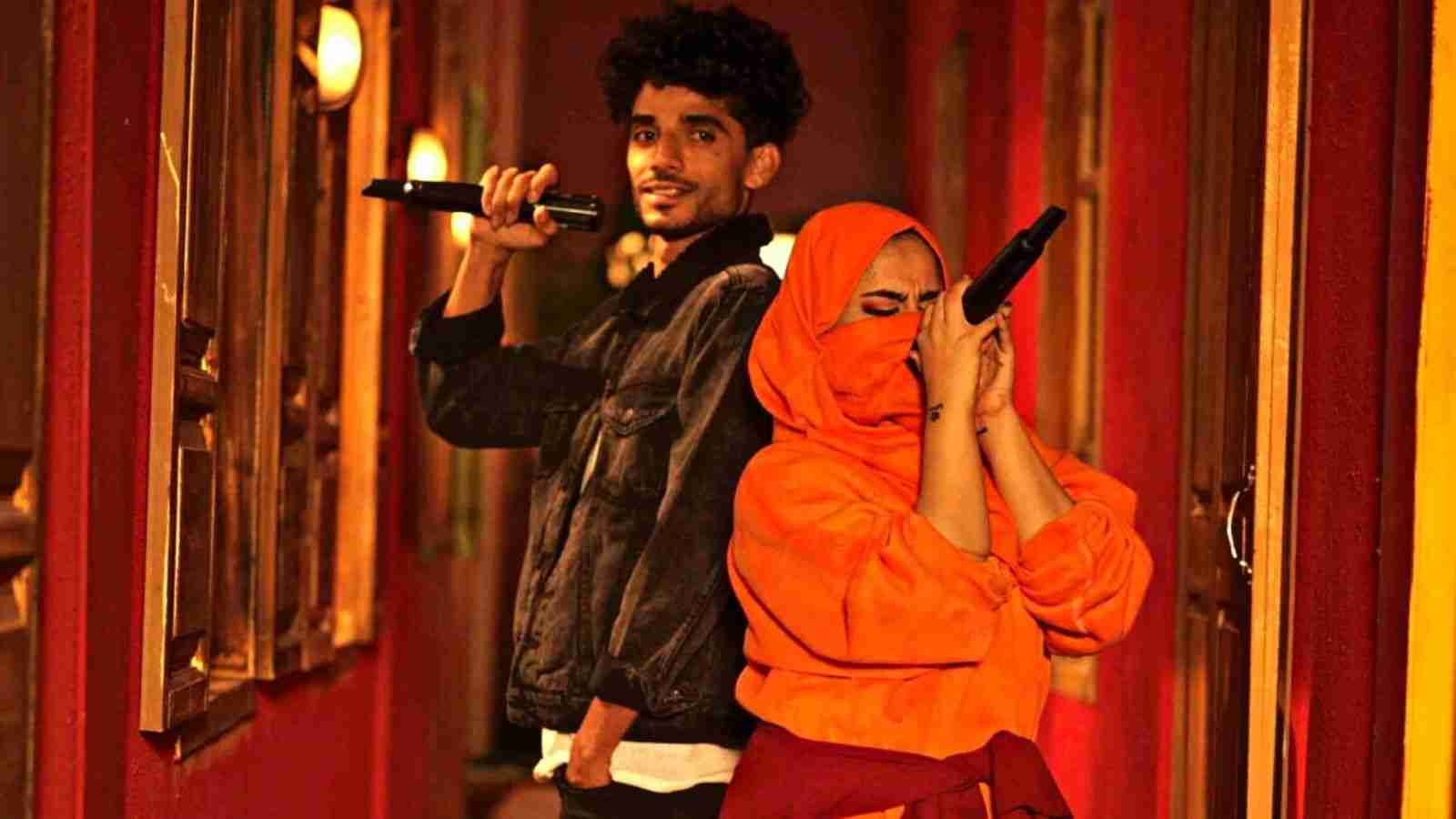 Kaifi Khalil is one of the most underrated singers who came from Baloch family background and found his way towards success. It is sort of a dream come true for him because he's a dying hard fan and he couldn't sleep at night if there's a track released by his favorite singer.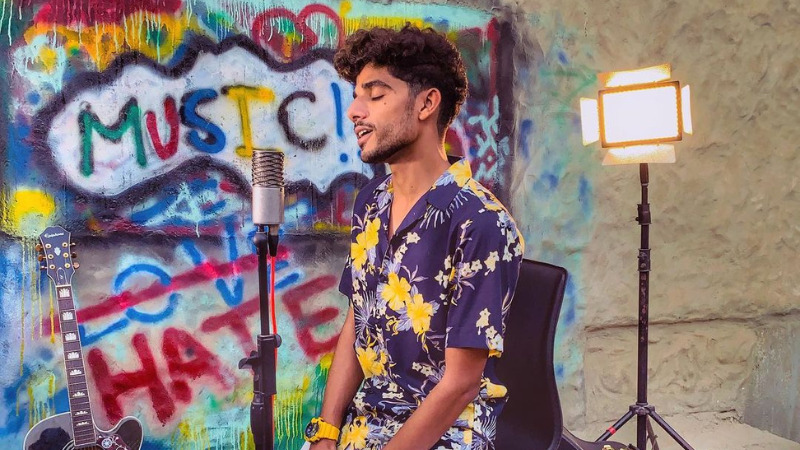 He sat down for an interview in which he shared everything about his journey in the music industry and especially about being a debutant in Coke Studio.
In conversation with Kaifi Khalil
His journey is no doubt inspiring for all the young upcoming musicians out there. When an interviewer asked him to trace the origins of his music career, he responded, "Mainly jabse hosh sambhala hai, main gaa raha hoon [From the moment I gained consciousness, I've been singing]. This is all I've done in life — one, I've walked a lot of steps, and two, I've sung a lot of songs."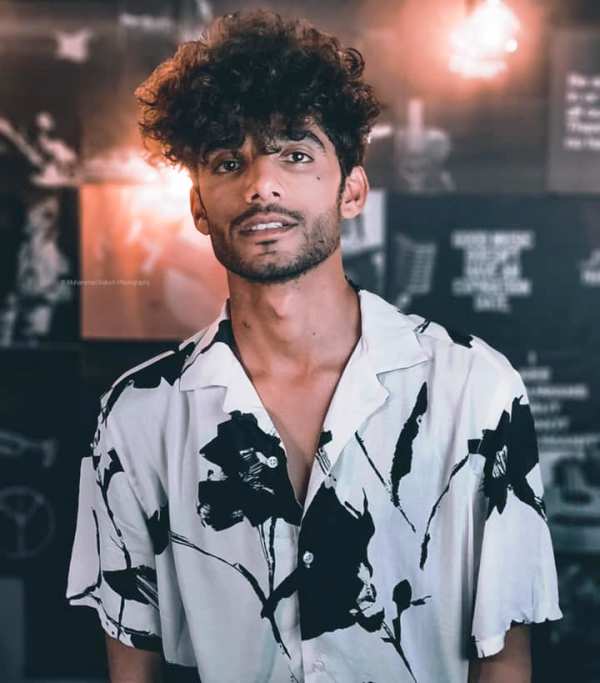 You might have heard people's life change overnight, that's the story where Khalil received a message one night, that turned into a call and it's from none other than Xufli himself letting him know that he's in.
He shared that when he got the answer, "My excitement skyrocketed I cannot describe this moment. I couldn't sleep, a friend of mine was with me but he was asleep,"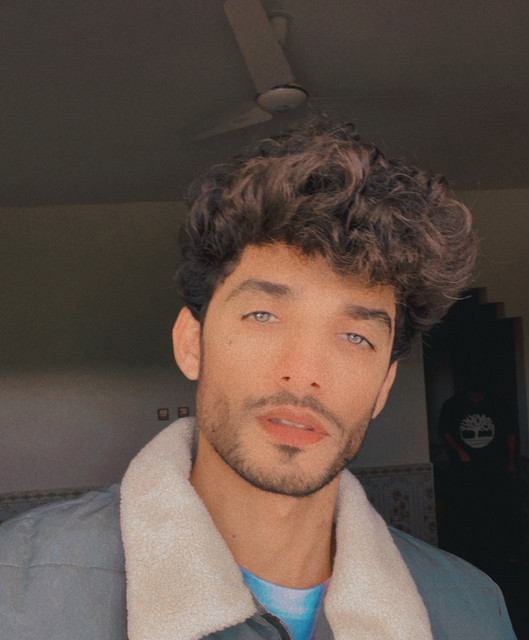 Khalil also revealed that there was something special about Xulfi's call. "The best thing for me, though, was that he [Xulfi] said 'The Kaifi that you are, we want him. We don't want to curate a Kaifi of our own, we want the original'. This is how it started."
Mehmaan Nawazi
When an interviewer asked him about his experience working with Xulfi and his team. Kaifi responded that he used the term mehman nawazi (hospitality) because he felt it like home as no one treated him as an outsider.
"This journey was a lot of fun. I didn't even for a second feel that it is a new place and I am a new performer. It felt like I'm just doing my work, the way I do with my dost yaar [friends]."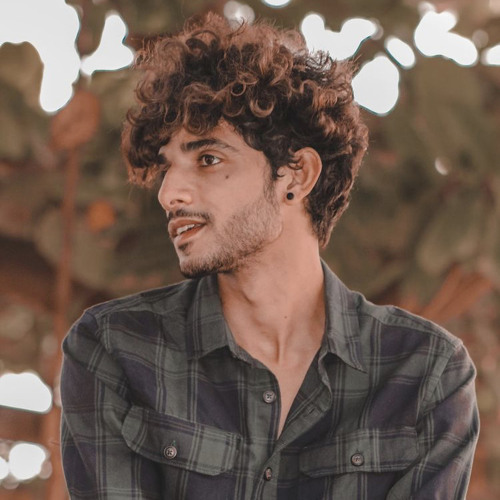 All the hard work turned into gold when a mother gets emotional in happiness and hugs their son. That's what happened in Kaifi's story, he shared "I was out when it was released.
When I returned, my mother called me and said, 'Jaldi bya' — bya means come here in Balochi — she kissed my forehead, caressed me, and said 'Your friends are here, do you know your song has been released? It's such a good song!'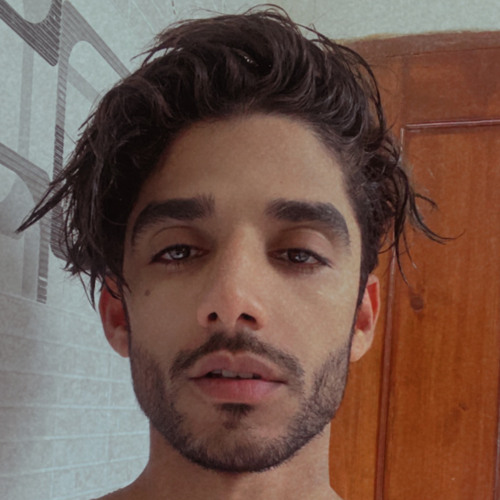 "Even now when I wake up in the morning, she's already up listening to my song — it's a really good feeling. Whenever I leave my room, I'm met with myself on the TV screen," he said, pausing to chuckle. "And when I ask her to turn it off, she gets annoyed."
He even thanked his fans and friends who have given him a lot of strength to boost up his career. "And I intend on always living life like this — to live for those who listen to me, care about me, and those who derive joy from me. For me, this is a big deal."
Life After Kana Yaari 
Everyone's life changed after Coke Studio if the track become famous and your hard work paid off. The same thing happened with Kaifi, he talked about how his whole life overnight changed after doing Kana Yaari.
"There already were a good amount of people who listened to me," he said, referring to his YouTube channel with its 76,000 subscribers that he has been active on long before his big break.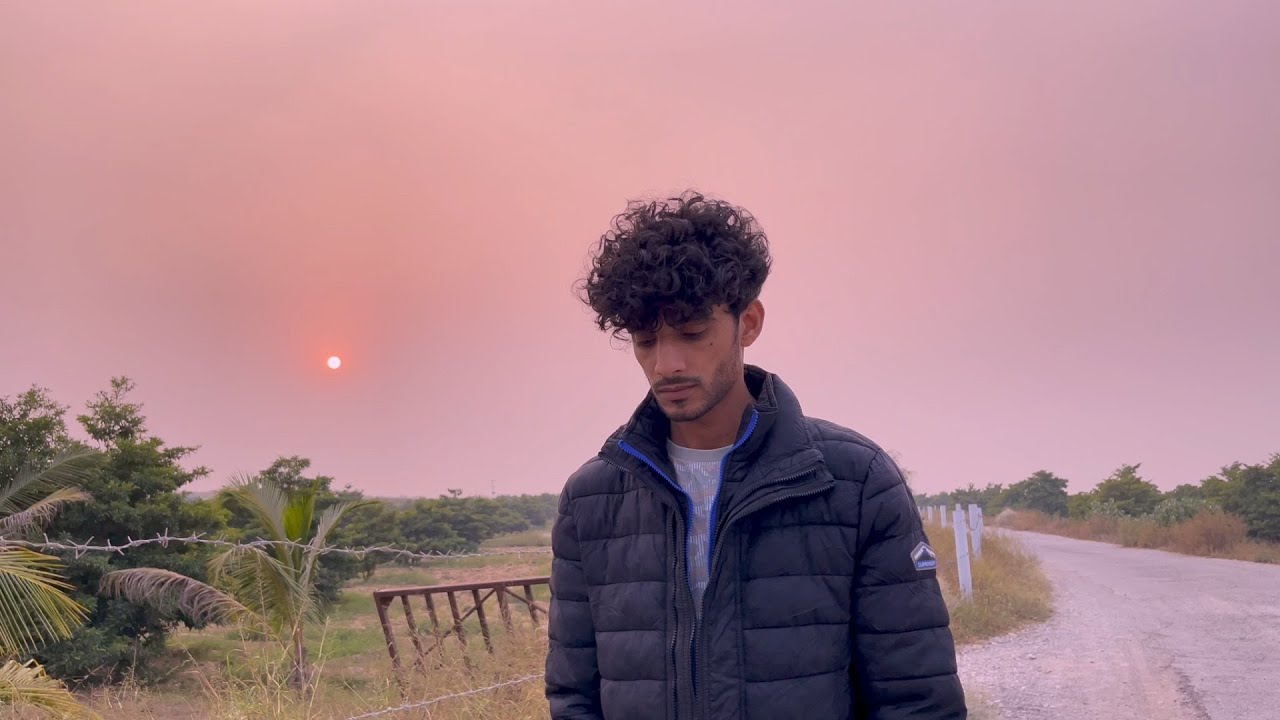 "But now even more people recognize me. They point at me and ask 'Kana Yaari'? 'Kana Yaari' boy?' They get really happy and tell me they like my song. It is an amazing feeling people meet me, treat me with respect, and appreciate my work."
Kaifi laughed while sharing his fan encounters. "Yes, there have been fan moments. Sometimes they see me somewhere and the craziest fans will just start screaming. I've been scared by this,"
Inspired from Halaaat
The singer told the interviewer that he normally gets inspiration from the haalaat that he's seen. "Struggle is part of every person's life, that is normal, I think. So the things I've experienced, when I sit down to think, they race to my head and something starts forming from them, a melody.
"I then complete it by adding to it after contemplating what I can associate with it from my life. I also think about the people who listen to me — what from their lives could resonate, what have they seen? I want to write about them too — their thoughts and feelings. That's how my process goes."
He also revealed that "I pulled out 'Kana Yaari' from his treasure trove of incomplete compositions. I wrote 'Kana Yaari' about three years ago. Some of it had been written and some I wrote in this time."
He further added, "This is what I think about life a person should stick to what he says and have transparency. What he is on the inside is what he should be on the outside. That is the reason I wrote this song, to reflect this reality. Some are about the haalaat in Lyari, the way we are spending our lives there. I wanted to take all I've seen and experienced to put it into words."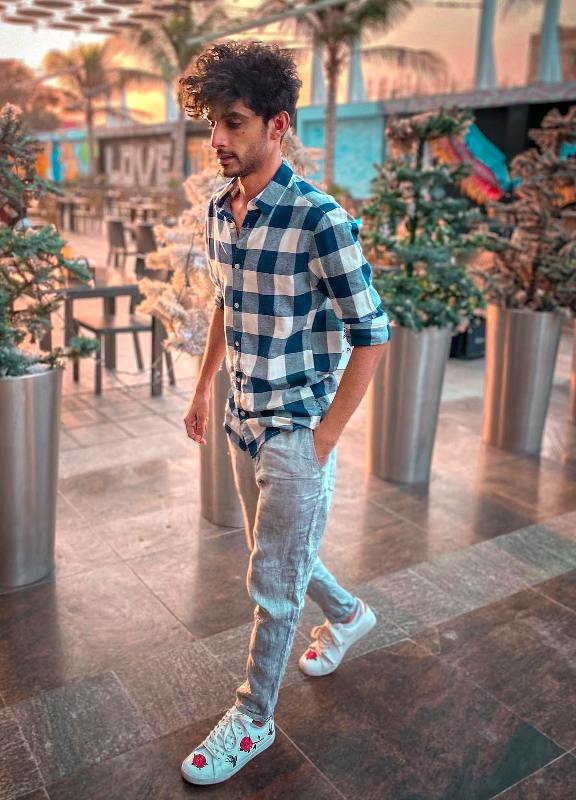 Kaifi also revealed that music is a special tonic that eliminates all the negativity from his system. "I feel much lighter after putting my sentiments into music. I think God has given me this ability for a reason.
When I get upset — I'm human so I go through ups and downs — I sing and release. If I get angry, I sing and take it out in the song. Whatever is in my heart, I release it through singing."
He continued, "They recognize something is different about my voice, there must be something wrong. They feel it. This is a natural occurrence for me and I feel lighter.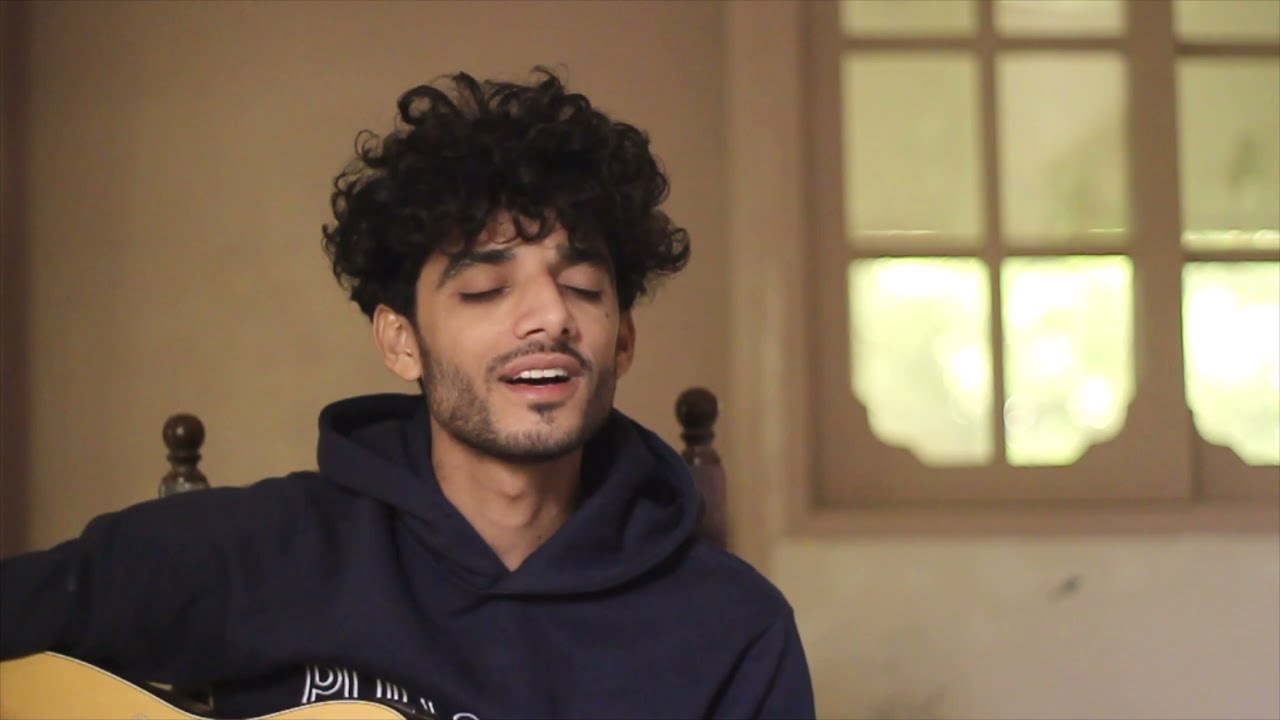 Other than that, I get busy with work, think about my listeners, and forget about all the [hard] times I've been through. That was nothing — the best time is now, in which I have everyone with me."
'I started music because of Sufi' – Kaifi Khalil
Kaifi shared that he entered the world of music through Sufi music. "I was attracted to music because of Sufism. Then I crooned in Balochi and it appealed to my listeners more — they appreciated it and started inquiring about me, talking about me. They said 'you should do whatever you want to do but keep singing, don't stop.' So I kept singing and got attached to my tongue.
When I pursued music professionally, even then I had people listening to me. The people from my community appreciated it as they believe my style is unique in Balochi. Strumming my guitar is seen as something different it hasn't happened before. They saw it in me and liked it."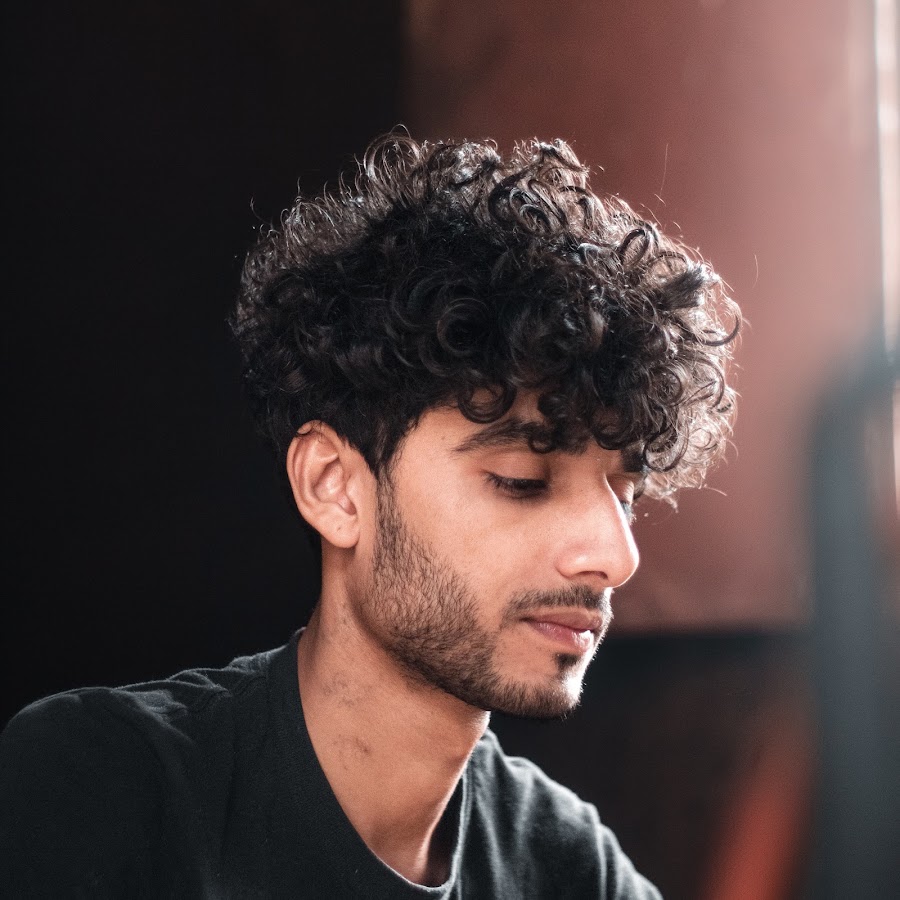 Khalil also revealed that singing in Balochi wasn't challenging for me at all because I believe music has no language. "So even then, there would be Urdu-speaking people who'd listen to my Balochi songs and message to ask about the translation. Music does not have a language, we listen to it in every tongue," he explained.
"I think my language is enough to promote my culture the music itself also is a part of the culture. I am working with our Baloch folk instruments but I want to do it in my style, keeping the new dor [time] in mind, bringing innovation," he explained.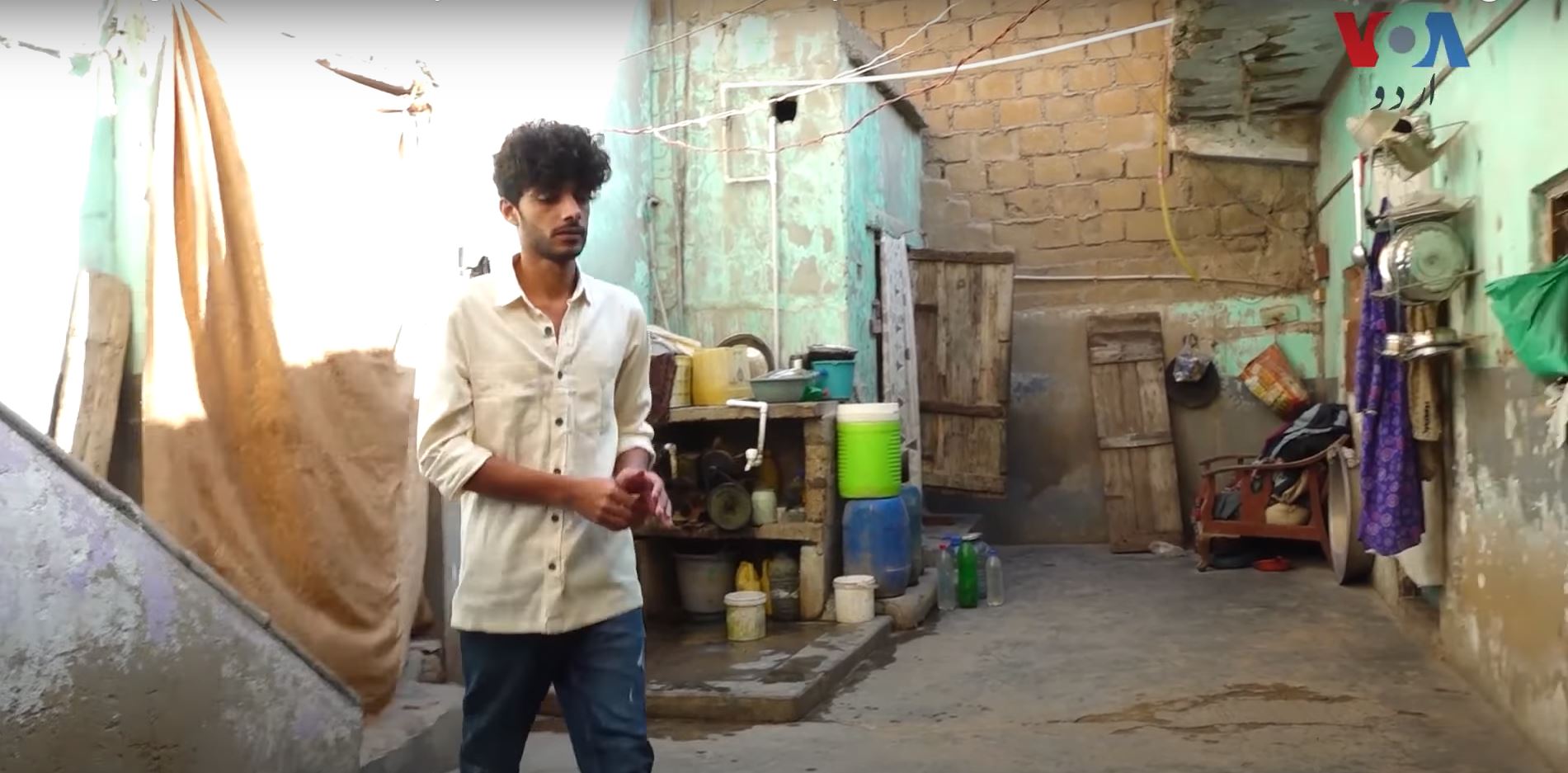 "I want to take into consideration what people listen to now and what they want to listen to, and then incorporate that in my music. This will promote the language and make sure people enjoy it too."
Haveli Studio
Then Kaifi talked about his personal Haveli Studio which is his home. "My room is my little haveli. It doubles as a bedroom and a studio. [I have to work at a set time because] the noise from outside penetrates the quiet like maids conversing and joins in my vocals. This is also an adventure of its own," he laughed. "Getting them to quiet down so I can work."
He explained how producing music can be a feat in his neighborhood. "In Lyari, the houses are attached one after another, we can't disturb anyone.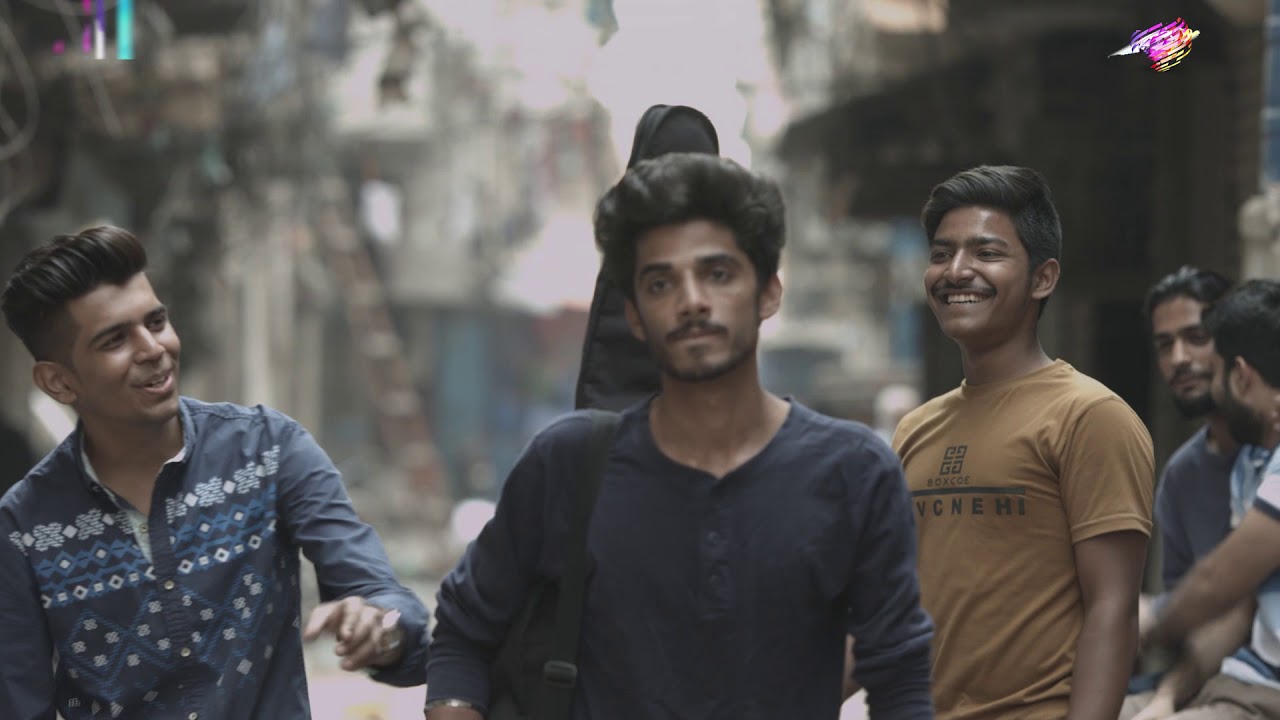 The sounds keep on coming from the generator's rumble, then the electricity returns and more machines start buzzing. That subsides and then silence settles. That's when I pray no fight breaks out because it can go on and there is no chance of getting any work done."
Music is a creative art, it cannot be done during rush hour as it requires time. On this Kaifi said, "This work requires quietness because though there's a margin for getting composing done without silence as it is done on a computer, the vocals cannot survive this way.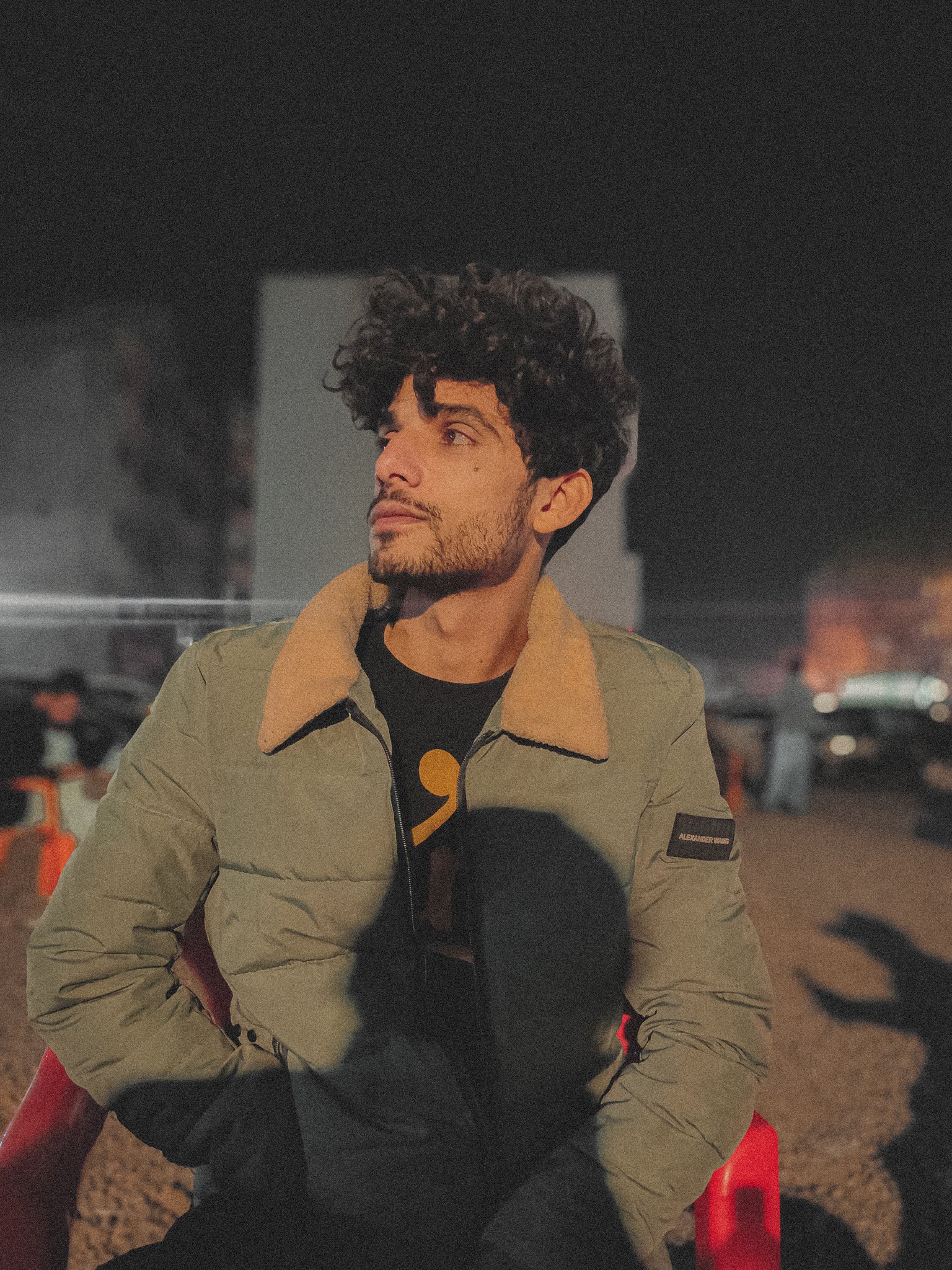 Not even a minor sound should accompany the vocals. When you work on the next step, mixing, the sound will be detected and it can't be erased. The whole recording goes to waste. This has happened many times, a whole night's work had to be discarded. This is very sensitive work — creating and producing. Performing live is relatively easy."
Sad tune artist as per Tiktok's bio
Then did an interviewer ask him if Khalil was "an artist with sad tunes" as his TikTok bio suggests? He smiled and explained, "Whatever I sing turns sad — that's why I've added that in the bio. Often people ask why I'm sad, has someone broken my heart? How am I still singing with a broken heart? So I put up this bio as an [preordained] answer for them."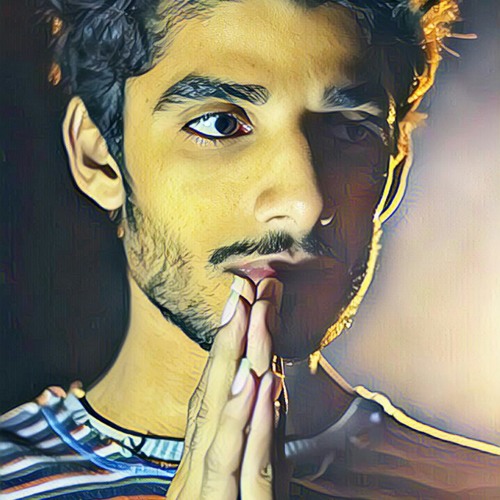 Then he was asked does the singer traverse the road of melancholy? "No, I'm not a sad person, I can be quite mischievous. I just go quiet and people think I'm sad even though this is part of my nature. There's nothing wrong, I just enter a world of my own and turn into a child there."
He further explained the sadness in his music, "The majority of my fanbase consists of broken people so 60 to 70 percent of the demand I sing sad songs. They don't like any joyful songs — no happy vibes. They only want me to sing sad songs. Even for 'Kana Yaari' I got so many reactions like, 'I've listened to this song of yours and become sad.'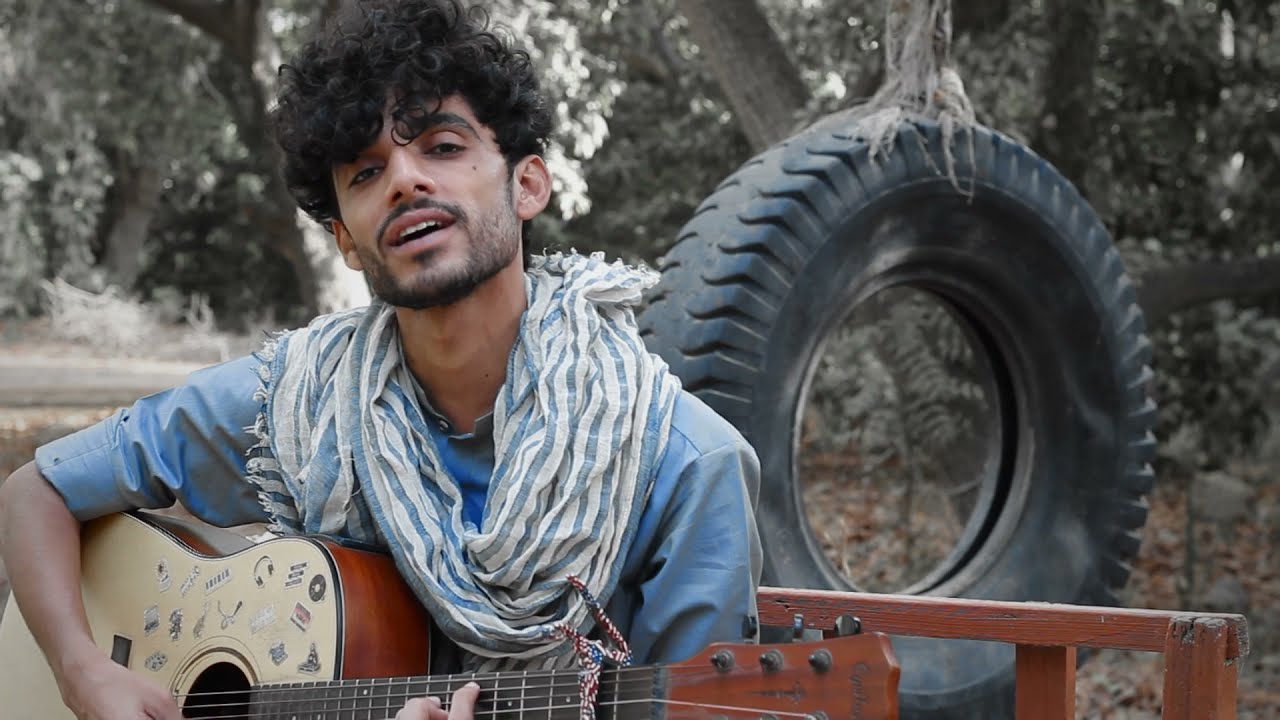 "Some people get hit by a particular lyric, for example, Maa gharibi reh dini saaf, tu ameerey dara maani judaai maaf [I'm poor, yes, but my heart is pure. You are rich, my loss isn't on you to endure]. This is a small story on its own. I feel like quite a lot of people can relate to this."
New revised track Kahani Suno 2.0
Recently Kaifi released a new version of his old song Kahani Suno as Kahani Suno 2.0. "I revived this old song of mine because my Urdu listeners requested a song in Urdu so this is for them. I wrote the lyrics, composed it, and tried to use words that I feel most people can relate to their desires in life."
Kana Yari singer then talked about his one wish where music is concerned, "I pray that I never lose the love for learning. I am learning, I don't even qualify myself among the students yet, I am still learning.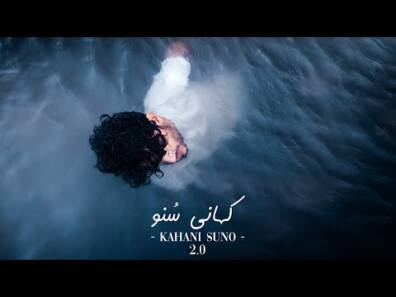 "I want to know what music is — I want to understand how this magic influences people and changes their mood entirely. How a sad song can make you cry and how your favorite song makes you soar. I hope I never lose this love of learning and I want to always keep singing. The fact that I am a small source that brings a smile to someone's face is a big deal for me."
Khalil said he never thought he'd be part of the music production he stayed up nights in eagerness for but now he has had a change in perception. "Now I believe that miracles do happen. If we've set off on a journey then we mustn't stop until we reach the manzil [destination]. We have to keep going and enjoy it."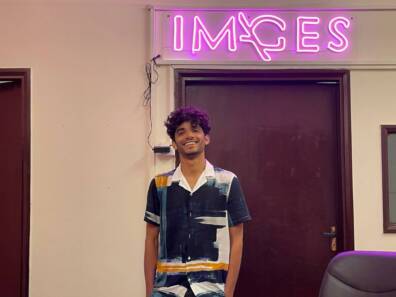 The interviewer ended the interview with one last question what is manzil? "The manzil is becoming a human being. I'm not a complete person so I'm trying to become that through my art," he responded.
Just like Kaifi, Shae Gill also made a big debut performance which changed her life overnight. She also discussed her musical journey and shared some insights as well.
What do you think of the story? Tell us in the comments section below.