Not every social media influencer has come up to talk about the government and the issues on their handler. But there's one guy who has always highlighted the main aspects and major issues of Pakistan. Junaid Akram left a nice happening life in Dubai and move to Pakistan.
Junaid Akram is known as one of the most influential and listened-to social media celebrities. He has talked about every single issue that no other influencers have done before.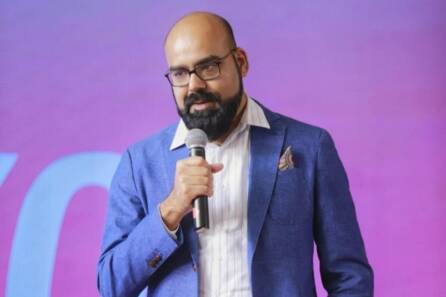 Last night, he answered some serious burning questions of his fans on Instagram where he suggested putting up a story of the 'Ask me anything session. There he got hundreds of questions, but some main ones got highlighted.
Junaid Akram Answered Burning Questions Of His Fans
One fan asked him about his financial condition at a time when he arrived in Pakistan with AED 20,000. He said, "The best part was, I owed no one a single penny," shared the vlogger, adding, "Most people end up in debt. I didn't give in to the flashy Dubai lifestyle."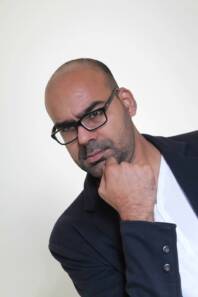 Junaid Akram also shared his point of view on the poor work ethic in the country, "When you ingrain the idea from childhood that no matter what you do, as a Muslim, one day you will go to heaven.
So, when you incentivize heaven so low, how do you expect people to be on high moral grounds?" he also said, that "I believe the root of the problem may be Muslims' idea of a guaranteed ticket to heaven based on their faith in the afterlife."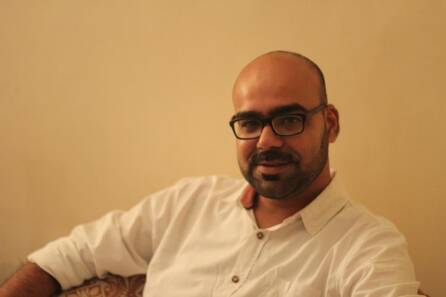 Not only that, one of the fans asked about the education system in Pakistan. Junaid Akram said, "Most of these high scorers end up nowhere in life.
They're parrots devoid of any social skill. Most struggle to enter a university." He also shared his views on high achievers and he stated he doesn't rate toppers based on grades.
"We see so many stories of these high scorers. Yeh Kahan ghayab hojatay hain phir [Where do they disappear to afterward]?"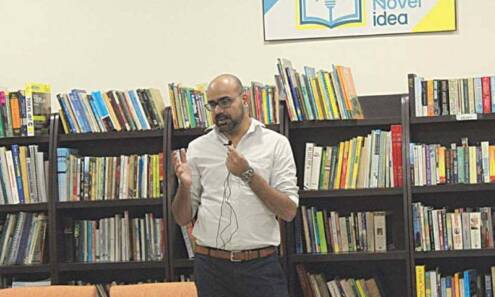 That's not the first time Junaid Akram raised his voice for Pakistan's education and looked concerned about it.
Society & Tolerance – Junaid Akram
Other fans asked him to elaborate about the societies in Pakistan and he said, "Tolerance and respect for other religions." He lamented, "We should be taught comparative religions in school. Sadly, our curriculum is very anti-Hindu."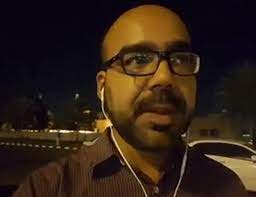 He even shared a little bit about the intellectual's value in Pakistan, "Jab jahilon ke samadar main koi aqal ki baat karega, tou ussay Yahoodi agent hee bolenge [Whenever someone will try to say anything intellectual in a sea of fools, they will obviously be labeled as Jewish agents]."
Regarding tolerance Junaid Akram said, "Whichever good era of Pakistan you pick up, you'll find one common factor – Alcohol. When was PIA booming?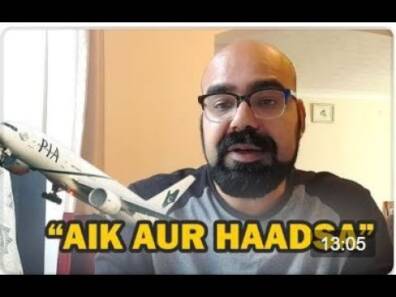 When they were serving alcohol. We were Asian tigers in the 60s and 70s? We had bars and clubs."
He elaborated further, "I'm not saying alcohol is our only salvation, but it opens doors to a lot of economic activity. Somebody needs to do this research."
Prime Minister Junaid Akram
On a fictional question by a fan, that if you become PM of Pakistan what changes you will bring? In response, Junaid Akram said, "First, financial and mobility access to women. No country has made it without having an active [women] workforce."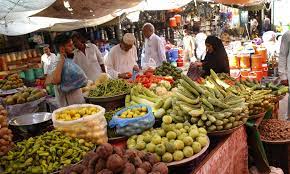 He added further, "Secondly, re-education camps for middle-aged people to cut off the supply line of hate and intolerance. Thirdly, promotion of arts and culture."
After a user commented on how Akram should just run Karachi if he believes it's all so simple, the vlogger wrote in response, "52% of Karachi comes under cantonment.
That is directly run by the army. For the rest, if we talk about basic facilities, water board and police come under provincial domain and electricity supplies come under federal. So, in essence, you're only left with the municipality."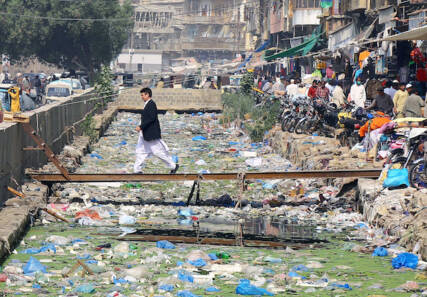 He continued, "Sounds great. At least I can get Karachi cleaned, right? Well, how do I enforce police to go against industries that are causing the most amount of environmental damage with their waste?
So, essentially, your only power is getting your men in KMC so they can sit at home and take salaries."
Concluding the session with one question asked by a fan, how do you take all the hate from the haters?
He said, "Hate always comes from above you or behind you. Jis darakht par phal hota hai, uss hi par pathar partay hain [The tree that bears the most fruit is the one that gets pelted with stones the most]. Will Elon [Musk] ever hate me? No. He's way ahead of me."
Story Courtesy: Express Tribune
What do you think of the story? Tell us in the comments section below.