Pakistan has become the most dangerous country for all the women out there. The way day by day harassment, domestic violence, and rape culture is rising it's insane. Girls who loved to roam in Pakistan and especially states like Lahore.
But now nothing is the same at all. Every day there's some harassment news running on the news outlet, which frightens girls out there.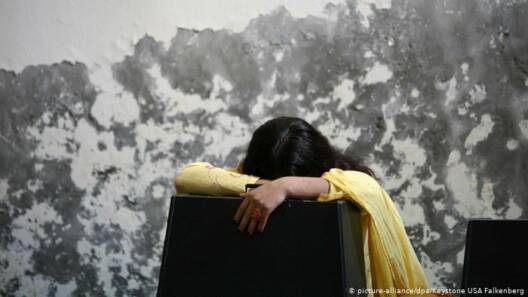 Pakistan is a nation of peace, but for the past decade, it doesn't look like it for women especially.
Recently a survey took place in which Pakistanis came forward and admitted that Pakistan isn't safe for women. Around 35% of Pakistanis agreed to the question and claimed that it's not safe at all.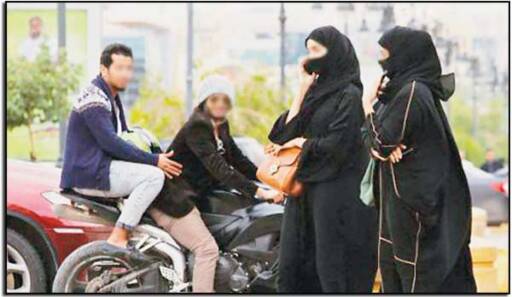 But only 35% of people think about it, what about the remaining 65%?
Pakistani Woman Is Not Safe In Pakistan
The facts of the survey astonish you with the outcome. Over 18,000 Pakistanis shared their detailed views on the survey. Pulse Consultant conducted a survey in which they asked the people about Woman's safety in Pakistan.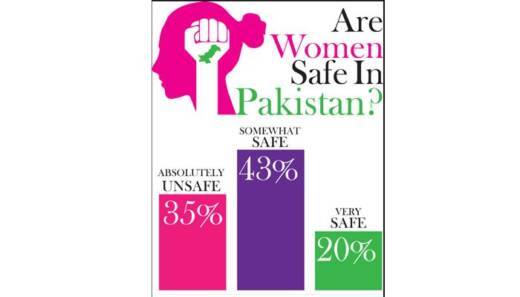 Over the survey around 35% of the Pakistanis agreed that women aren't safe in Pakistan, on the other hand, 43% claimed that to some extend women are not safe in Pakistan. While only 20% of Pakistanis believed and claimed that women are safe in the country.
Looking at the record of the recent harassment and rape cases it looks like 20% of people who said Pakistan is safe for women don't want to see the reality.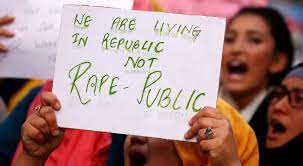 According to the Pulse Consultant, "at least 18,000 Pakistanis shared their views in the survey conducted by a Karachi-based market researcher".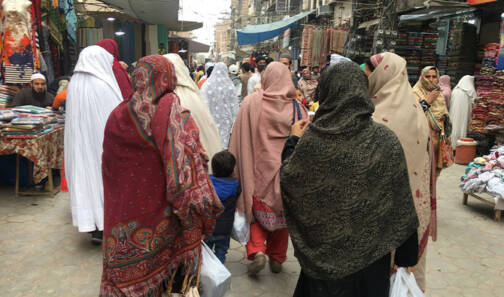 Fun fact, people who agreed that women are safe in Pakistan come from Sindh. Well, most Pakistanis from Khyber Pakhtunkhwa consider women unsafe in Pakistan.
The survey showed that "35% of citizens of Khyber Pakhtunkhwa consider women safe to some extent in Pakistan, while only 19% consider them completely safe."
Similarly, "35% of people in Punjab saw women as unsafe in Pakistan, 41% saw them safe to some extent, and 21% saw them completely safe."
In Sindh Women Are Safe-Pulse Survey
As per the Sindh's pole, 26% of Pakistanis in Sindh consider women unsafe, on the other hand, 49% felt that to some extent women are unsafe, and then comes 24% of Pakistani Awaam who thinks women are completely safe.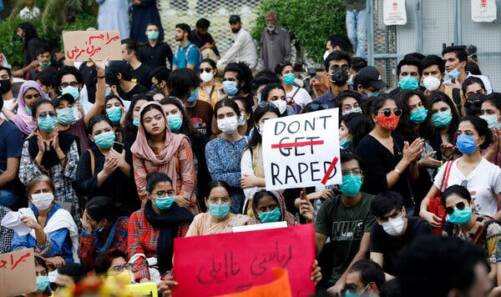 Even based on social status, 45% of lower-class people think women are not safe in Pakistan. Because they legit face more harassment and rape scenarios.
Another shocking fact, when the survey was divided into gender bases. Women were more positive than men when it comes to safety in Pakistan. 29% of women believed that they are safe outside their home and 22% of men affirmed that.
A few weeks ago, the same sort of survey happened where Pakistani awaam agreed to have a Taliban government in Pakistan.
The Pulse Consultant survey surely opens up the viewpoint of Pakistanis in every region regarding women's safety.
What do you think of the story? Tell us in the comments section below.