Disclaimer: This article is based on the lines of satire. 
Just a few days ago 20 army men of India were brutally killed in a brawl with Chinese soldiers. This was a quite saddening and devastating defeat for India. Now Prime Minister Narendra Modi is going to send a special force of 'experienced' Bollywood actors to the field of war. Why? Because the Indian Army alone isn't capable of tackling Chinese soldiers.
The Special Force
A special army platoon of India is going to Ladhak Border to surprise Chinese soldiers again. The team of special forces is being led by Commander Akshay Kumar who is a well-trained martial arts expert. He has managed to kick a lot of people with his notorious and funky dance moves as seen in his films.
The special force also comprises of Major Saif Ali Khan who is proficient in general warfare. Unlike Major Salman Khan who is still confused about how to operate a rocket as was seen in his film Race 3. In order to refrain from gender discrimination, the force is also comprising of lady officers who are fierce fighters.
These fighters are Lieutenant Alia Bhatt and Major Kangana Ranaut. Lieutenant Alia Bhatt is known for getting hangry and may start crying mid-war because 'Unhen Ghar Jana hai'. However, Major Kangana Ranaut is way more fierce. The main reason why she is a part of this mission is that she wants to borrow the gun and do the deed herself. Now that is the spirit that the Indian forces truly need.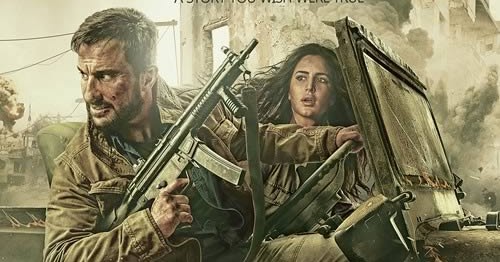 On the other hand, the Chinese army has been notified by an encrypted message from an unknown server, but every Pakistani knows it is from beloved ISI agent Major Adnan Sami. This is the final battle between China and India. No one knows what is going to happen. India is sending its best people to the job.
What is going to happen next?
Most importantly, India is sure by the time these Special Five reach the Ladhak border they have well-versed their roles and lines, Lieutenant Alia Bhatt is well-fed, Major Salman Khan knows how to operate the rocket. If not, India will truly be helpless against the vicious and deadly ISI locusts that are being prepared by their major rival country Pakistan.
Moreover, India's Prime Minister Narendra Modi is sure that the Chinese soldiers will definitely be no match for the smooth dancing Commander Akshay Kumar; the unforgiving Major Kangana Ranaut; drama queen Lieutenant Alia Bhatt, and the fearsome warcraft geniuses Major Saif Ali Khan and Major Salman Khan.
Above all, let's just hope this mission isn't as horrifyingly hilarious as it sounds.
Disclaimer: This article is based on the lines of satire. 
What do you think of the story? Tell us in the comments section below.