Music holds a very special place in every Pakistani's life. Recently, Pepsi has released a new song featuring the Young Stunners and we just can't stop gushing over it.
The perfect melody and breathtaking visuals have left us stunned. Here are a few reasons we believe this song has taken over the internet.
1) The Lyrics Speak Our Minds!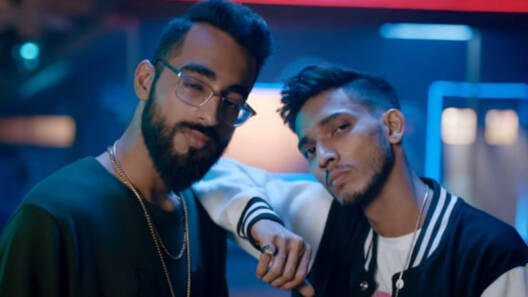 Hard Time Aarzi Hain…It's Gonna Be A Good Life – This is just one out of the many lines that resonate with us. Considering the hard times the world has recently been through, these words do their magic to uplift the mood and enable us to look at the silver lining.
2) The Visuals Are A Delight!
Just like the New Pepsi's taste, the song video is also a pleasant experience. Interestingly the video captures the great Pepsi nostalgia yet provides a fresh and electrifying visual.
From the first frame, the video keeps you hooked and you won't even realize when you'll be engrossed in its colorful world of hope.
Direction and Choreography are a 10/10 from our side. In their own words, Koshish Karnay Walo Pe Ho Khuda Buhat Mehrbaan!
3) The Animations Are Edgy!
The video is a visual delight, it offers a fascinating blend of live visuals with 3D animations. We haven't seen local music videos explore this art in such a captivating fashion before.
The animations exude a very playful vibe. Making the song an expression by the young for the young.
4) It's Everywhere.
There is no corner in the city where your eye won't spot an interesting billboard displaying the intriguing new Pepsi slogan. Likewise, this song has taken over everyone's playlist.
From celebrities to music charts the songs' trending everywhere. After ages, we have found a song that speaks our mind.
5) A Movement For Change.
Despite being such a bold voice of optimism, the song is not against anybody. It's just against the mindset that hinders growth. It's calling everyone to join hands and help each other look beyond set ways of thinking.
It's challenging stereotypes and biases, and it clearly motivates to do what one has always wanted to do. This is one major reason why we believe this song will never age or become irrelevant.
In the words of Young Stunners; "we can be a lot of things, but we choose to be us"
CHECK OUT THE WHY NOT MERI JAAN SONG HERE
What do you think of the story? Tell us in the comments section below.