Emirates took its latest advertising campaign to new heights – 830 meters above the ground to be precise. The Dubai-based airline released a video in August, showing a 'flight attendant' standing at the top of the Burj Khalifa. Looks like a famous Pakistani restaurant Zameer Ansari just tried to copy Emirates ad!
To mark the UAE's removal from the UK's red list last month, the Dubai-based airline decided to celebrate with an innovative and daring promo.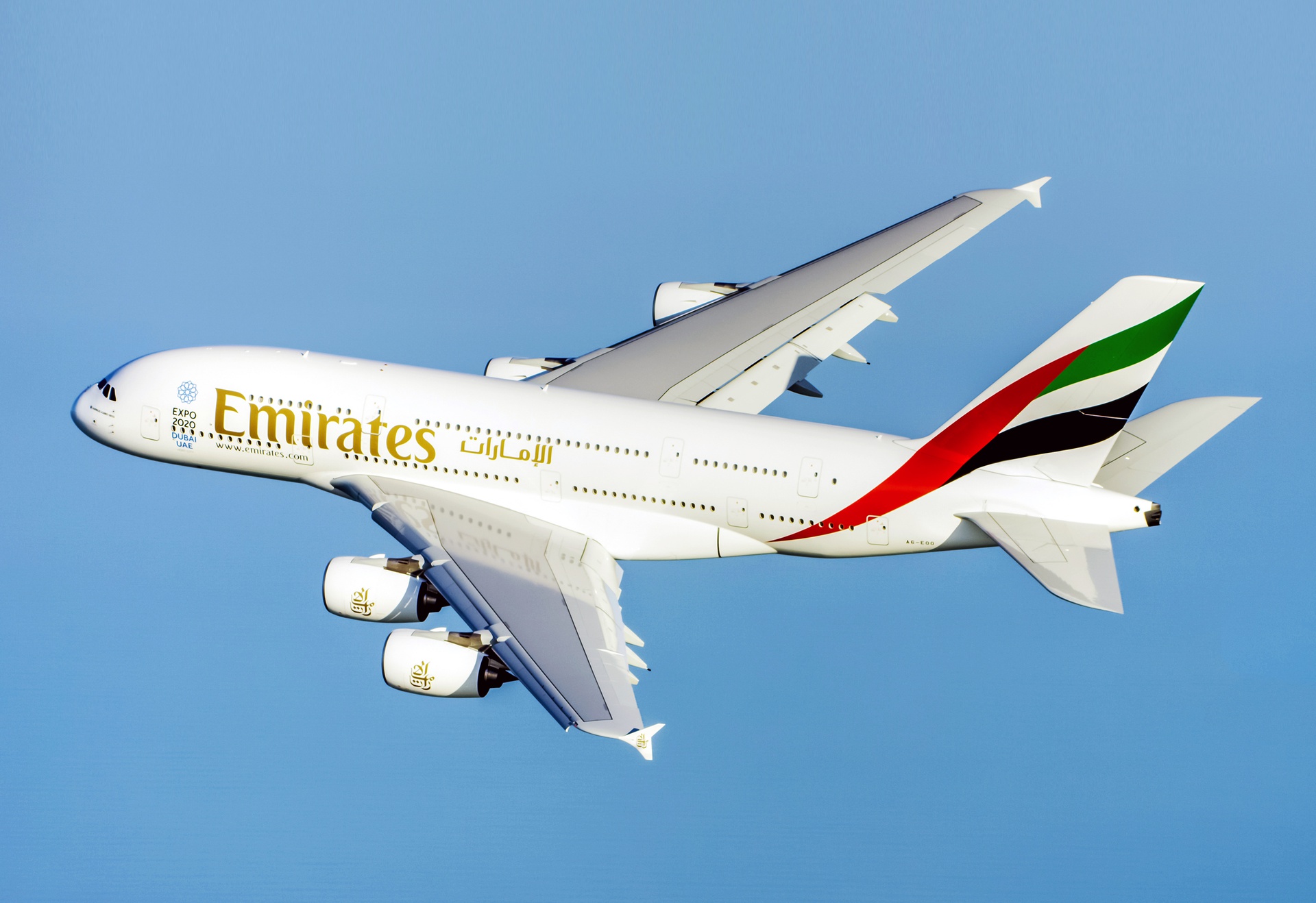 A 32-second clip shows Nicole Smith-Ludvik, dressed as an Emirates flight attendant standing at the top of the world's tallest building, the Burj Khalifa in Dubai. Suddenly, the camera zooms out, revealing Smith-Ludvik standing on top of Burj Khalifa. The shoot was conducted using a helicopter and drones.
Have a look at it:
Meanwhile, a Karachi-based restaurant did not hesitate to take its inspiration from the heights, releasing a video that social media users are calling uncannily similar to the recent stunt by Emirates.
There seems to be true inspiration from Emirates for the marketing team of Zameer Ansari, a famous BBQ restaurant, who decided to create and copy the ad similar to announce that they will resume rooftop dining at their North Nazimabad branch.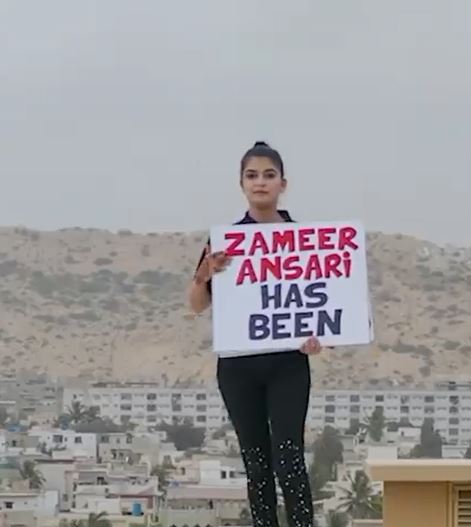 Zameer Ansari is one of the oldest barbecue houses in Karachi, and they provide their customers with amazing food and service. Its latest advertisement, however, is under scrutiny for allegedly copying Emirates' marketing strategy.
As in the Emirates ad, Zameer Ansari – North Chapter's video depicts a woman standing on a height holding placards. These, however, were intended to inform viewers of the venue's rooftop dining services returning. "Since 1984, Zameer Ansari has been on the top of the BBQ league. Now we are back! At the top of North Nazimabad," reads the placards.
The camera then zooms out to show the woman atop the highest point of the building housing the restaurant before offering a bird's-eye view of the city.
Check it out!
Many people were quick to point out that the BBQ joint had ripped off Emirates's latest advertisement. Zameer Ansari would rather say that this is an inspired idea, as opposed to being an imitation of Emirates. "Proudly made in Pakistan," the restaurant responded to the allegation.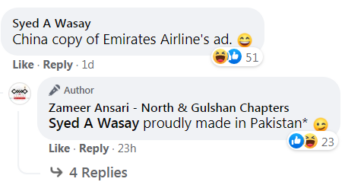 Good save, we suppose?
Initially, there were doubts as to whether the Emirates flight attendant actually pulled off the stunt, or if it was all down to computer graphics. However, the production company later confirmed that it was her. Check out how it was filmed!
What do you think of this story? Let us know in the comments section below.