Internet sensation Hasbullah faces house arrest for his involvement in a traffic felony with his friends in Russia.
Hasbulla Magomedov is known in the world of the internet and his involvement in the UFC with Khabib. He's been in the limelight for his viral content and having fun with celebrities.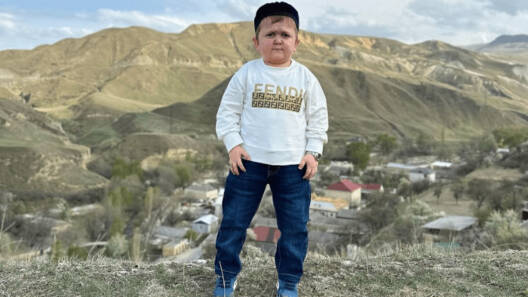 Soon the incident took place and his arrest news went viral all over the social media things got out of hand.
On the update of Hasbulla's arrest case, Hasbulla tweeted confirmation of the development. He wrote, "Bailed out on house arrest."
Hasbulla Arrested In Traffic Felony
As per the report, he was celebrating his friends' wedding when local police caught him and his friends interfering with other drivers and blocking off a street to do donuts with their vehicles.
The Sun reported that the 20-year-old internet sensation apologized for the incident on Instagram. He promised never to do it again and confirmed it wasn't him driving.
"We decided to hype a little bit. That won't happen again, people we apologize. We had to answer for it a little bit. I wasn't driving either," he wrote in Russian in a since-expired story.
Hasbulla, the ambassador of UFC gained impressive popularity back in 2020 when he started uploading his videos on Instagram. Till then he received endless love from fans and celebrities. He has over 8.6 million on Instagram. Later he also started uploading videos on TikTok, garnering him even more fame and popularity.
A few months ago, another internet sensation Andrew Tate also got arrested on several sexual allegations after he converted to Islam.
What do you think of the story? Tell us in the comments section below.