Ayesha Omar's photoshoot recently set the internet on fire as it captivated the audience with her hot look. Ayesha Omar is known for her look and outstanding photoshoot that sometimes landed her in hot boiling water.
But this time, she set the internet on fire with classy looks in Western outfits and showered the glamour. No doubt, Ayesha can be considered one of the few actresses in the industry who doesn't shy away from keeping things transparent, mainly her glamour.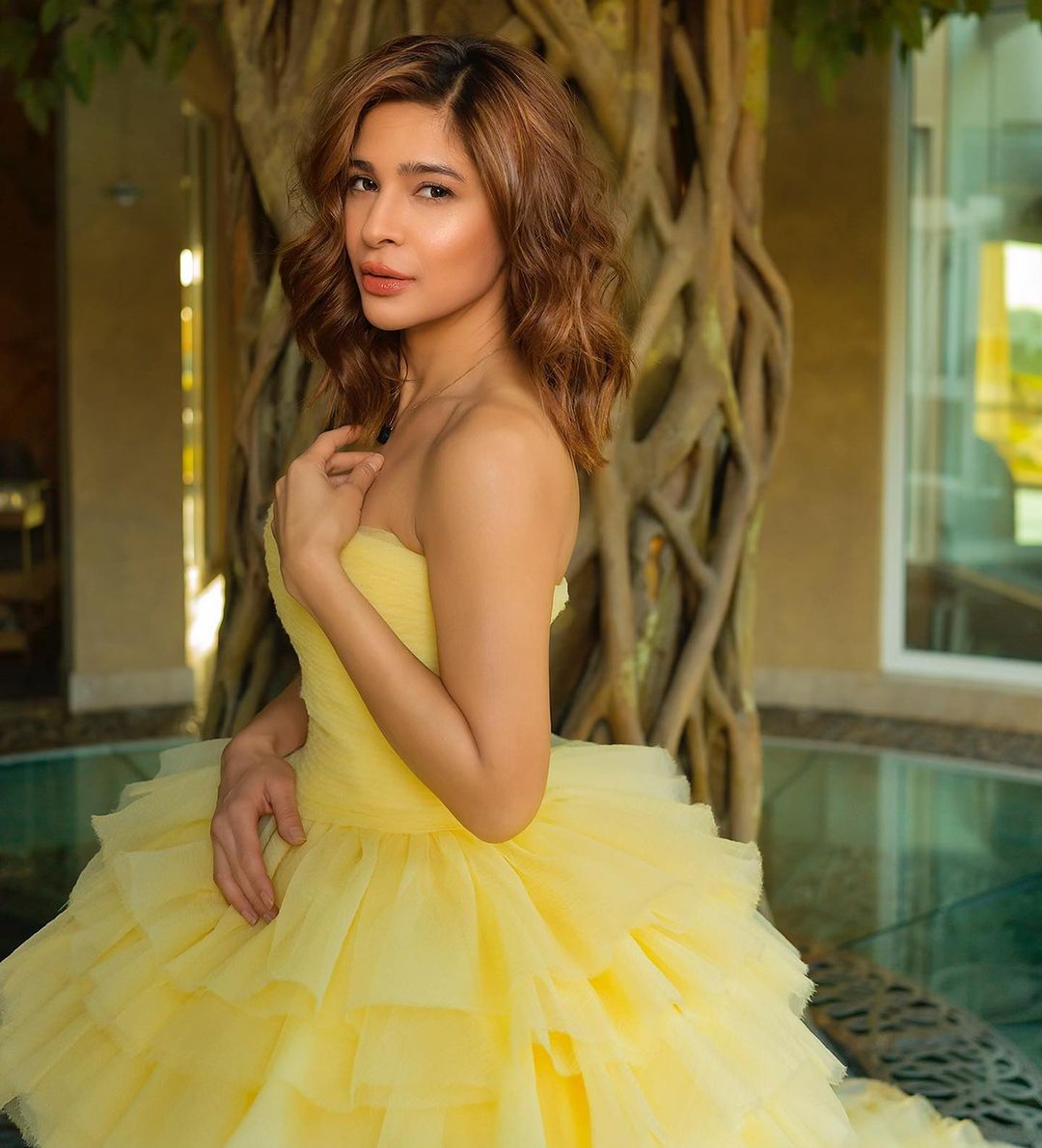 She knows her fans and that's the reason she treats her fans with delightful glam and mastered the art of racing the pulses of her fans.
Ayesha Omar Photoshoot & Her Hotness
The 41-year-old actress looks stunning as she goes for a yellow-colored off-shoulder ruffled ball gown and fans cannot take our eyes off of her. Her diva looks in that yellow gown surely takes everyone's breath away.
She posted with a caption, "When you become a master manifester and manifest that magic faraway tree you grew up obsessed with, for your shoot, overnight."
In the pictures, Ayesha looks dazzling in flames that are hard to handle, especially in her Atelier Zuhra thigh-length outfit with a dramatic tail.
Ayesha Omar kept her classy style and looks in all of her recent snaps in a couture studio, providing her online fans the reason for drinking water in this hot weather.
Robust & Energetic Look
Ayesha Omar recently had a photo shoot for a magazine, where one above mentioned she dolled up like a princess and exhibited her innocence in style. But in others, she delivered a robust, energetic, and daring woman of today.
For her daring woman look, she went for a black outfit with a huge silk skirt with a high-neck crop top adorned with silver embellishments making her look like a warrior.
No doubt, she has never failed or say disappointed her delightful fans to craze them with her on-point styling and looks.
Previously, she has done various photoshoots but somehow landed in the world of controversy just like her photoshoot with Shoaib Malik that sparked marriage rumors.
What do you think of the story? Tell us in the comments section below.