The 28-year-old Fiza Hussain, known by her stage name Hareem Shah, is a Pakistani social media celebrity. She became famous for her controversial videos on TikTok. Shah has been gaining fame at an outrageous pace. Every other day, we see her name in the headlines in Pakistan. Now, Hareem Shah just called Sheikh Rashid her brother and wishes him to get married soon.
With over 4 million followers and millions of views on her video, she has successfully become a public figure. The social media celebrity climbed the ladder of fame after she shared a video of herself in the Foreign Office of Pakistan on TikTok.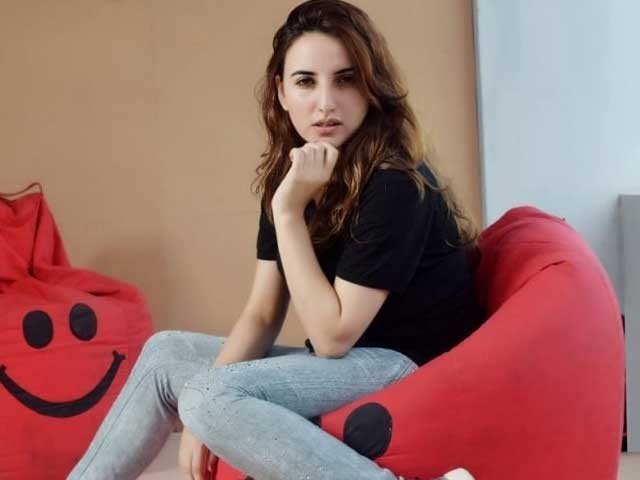 The video went viral, raising many questions regarding how they allowed her to get into the office. Thereby, being her ticket to prominence. In addition to this, every now and then she shares selfies with prominent Pakistani politicians on her social media. Ever since she started doing this, she has been in the news for the past few years.
In fact, she is known for making headlines for all the wrong reasons. And seems like she is once again back with her antics! Shah just called the newly appointed Federal Interior Minister Sheikh Rashid her 'brother', leaving us scratching our head.
Hareem Shah calls Sheikh Rashid her 'brother'
Speaking to the media in Karachi, the 28-year-old social media celebrity said it is in Rashid's best interest that he should tie the knot now, or else who knows how many more videos will emerge in the coming days.
It is pertinent to mention that last year, several videos of Rashid having live calls with the TikTok stars and Sundal Khatak went viral on social media.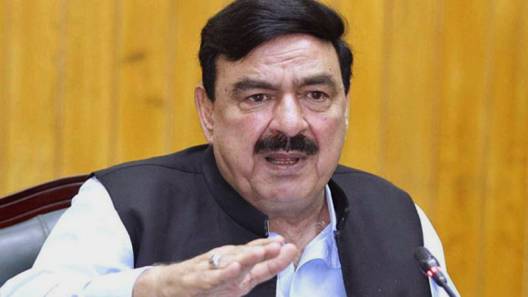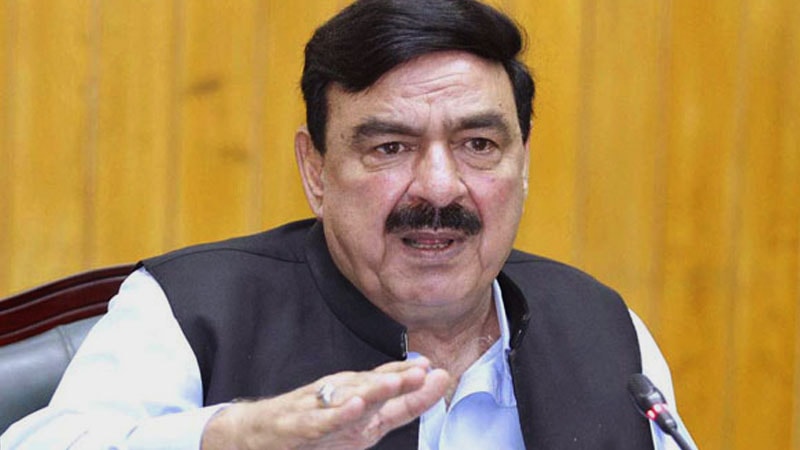 According to Hareem Shah, her dream boy has not yet landed on planet earth and will get married as soon as she finds him and that surely isn't Sheikh Rashid who is like her brother. However, at the moment, she has no intention of marrying anyone.
It must be noted that earlier, in an interview with a private TV channel, the TikTik star made a public statement. While talking about the Pakistan Peoples Party's Chairman Bilawal Bhutto Zardari she said, "I like Bilawal, I seriously like him".
Additionally, Shah also clarified that it is only the chairman of PPP that she likes but she also likes the party itself. The stress on 'seriously' led to another question in the interview. Upon asking if she is open to the idea of marrying him, the TikTok star stated, "I can't marry Bilawal."
Later, when asked what would she do if Railways Minister Sheikh Rashid proposed her, she said, "No, he is too old, why should I marry him and live a life of a widow?" Last year, she uploaded recorded video calls with Rashid which stirred controversy.
Shah never fails to surprise us with new revelations. Just a few months ago, her video with Muttahida Qaumi Movement Pakistan leader Farooq Sattar went viral on social media. Both seemed to be having quality time together. In an interview with a private channel, she also revealed, "Farooq Sattar has said that he has saved Hareem's [number] as a naughty girl."
What do you think of this story? Let us know in the comments section below.