Fans gathered at Moin Khan Stadium in Karachi for Asim Azhar's much-anticipated concert over the weekend, while videos and photos of Mahi Aaja crooner's live performance went viral on social media, netizens also happened to spot his alleged ex, Hania Amir at the concert.
During the concert, attendees caught Hania Amir shaking a leg to Asim Azhar's live performance, leading to fan theories. The Parwaaz Hai Junoon star was praised for not caring about the gossip mongers. However, many did not miss the opportunity to poke fun at her.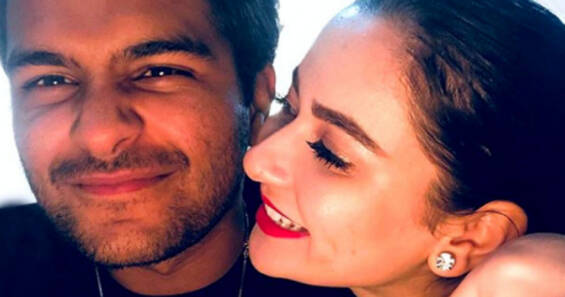 A video is circulating on social media in which the Janaan star can be seen grooving to Azhar's songs at his concert.
'An untouchabel woman'
Meanwhile:
The two prominent Gen Z stars had a very public relationship followed by a very public breakup over the years. In June this year, the former alleged couple made headlines after the two aired their laundry and the spat was followed by fan wars on social media.
Amir was previously caught up in a web of trolls with the barrage of hate spiraling into a very public spat between her and ex Azhar. In an interview earlier, the singer revealed his relationship status. Azhar opened up about his breakup and explained how he dealt with the social media backlash that he and Amir received.
Even though the openness of their relationship might give way to unwanted speculations, fans should allow them to grow and heal by allowing them some personal space.
What do you think of this story? Let us know in the comments section below.