On October 30, a 7.0 magnitude earthquake struck the eastern Aegean Sea between Turkey and Greece. The temblor shook the western Turkish city of İzmir, where it severely damaged 20 buildings. A three-year-old girl was rescued from a collapsed building on Monday, nearly four days after the earthquake that has reportedly killed at least 102 people.
The TRT state broadcaster gave her name as Ayda Gezgin, according to sources. "The name of our miracle after 91 hours is Ayda. Thank God," tweeted cabinet minister Murat Kurum.
Rescuers heard the girl's screams from under the rubble and managed to pull her out hours later.
Moreover, wrapped in a thermal blanket, the girl was taken into an ambulance on a stretcher to the sounds of applause and chants of "God is great!" from rescue workers and onlookers.
Images showed Ayda's father hugging her after she was found under the debris, covered in dust. In addition to this, the crowds in the area applauded rescue workers after they carried away the young girl.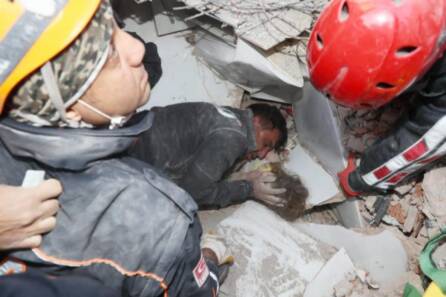 The mayor initially said she was four years old, but Turkish Health Minister Fahrettin Koca later clarified she was three.
"She smiled, she was waiting for us," said one of the rescue workers pulling Ayda out. He added the child had been stuck behind a washing machine that shielded her from injury.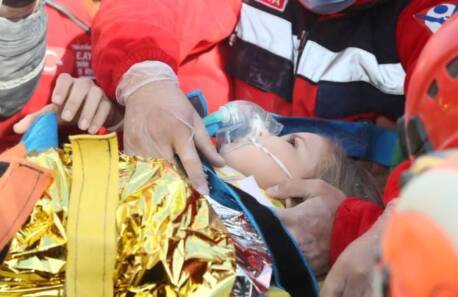 Twittersphere sheds tears of joy
Deadliest quake in Turkey
Ayda was rescued from a collapsed building in the Turkish town of Bayrakli, the worst affected by the 7.0 magnitude quake which struck Turkey and Greece on Friday afternoon.
In addition to this, her rescue came a day after a four-year-old and a 14-year-old were found alive in the rubble of collapsed buildings in Bayrakli. It provided hope that more people could still be rescued.
Besides Ayda, the rescue workers saved another three-year-old girl trapped under the rubble of a collapsed building for 65 hours.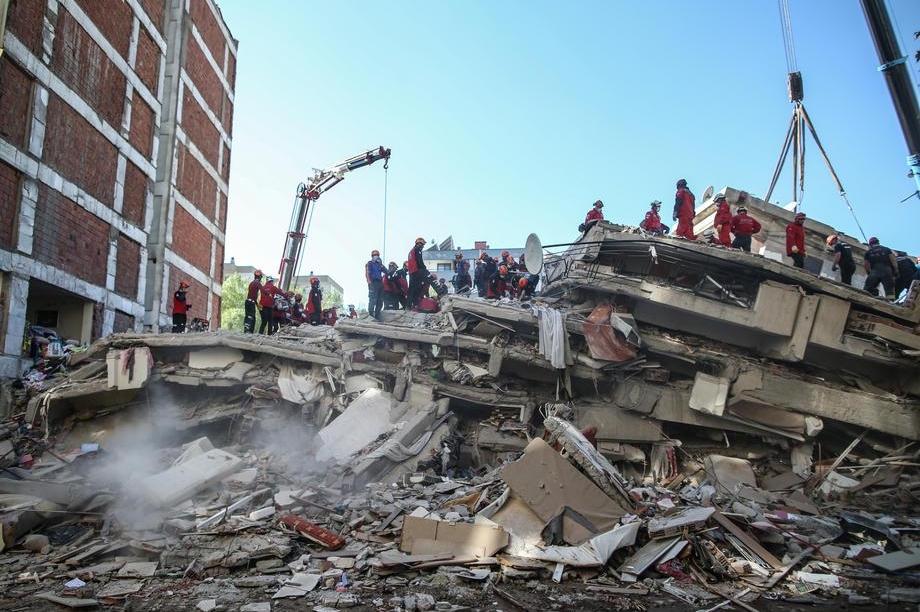 A total of 1,464 aftershocks have been recorded since last Friday's 6.6-magnitude quake rattled Izmir, Turkey's third-largest city that is home to more than 4.3 million, the agency said.
It was the deadliest earthquake in Turkey since one in the eastern city of Van in 2011 that killed more than 500 people. A quake in January this year killed 41 people in the eastern province of Elazıg.
While the world mourned the calamity, some extremists in India did not even spare celebrating the earthquake in Turkey. This year is getting worse with each passing day. In June, around 147 earthquakes were reported in one day.
What do you think of this story? Let us know in the comments section below.