Turkish rescue workers searched through rubble for survivors on Saturday, as the death toll from a powerful earthquake that hit the Aegean Sea the previous afternoon rose to 27.
Officials in the city of Izmir said 25 people were killed in coastal areas in Turkey's west. Meanwhile, two teenagers – a boy and a girl – died on the Greek island of Samos after a wall collapsed on them.
At least 20 buildings in the city have been destroyed. Meanwhile, frequent aftershocks punctuated the rescue work.
Bulldozers were removing debris from collapsed buildings, and rescuers were dismantling walls to reach those stuck under the rubble, television images and videos showed. Some 100 people had been rescued so far.
More than 800 people were injured in Turkey. Some 470 aftershocks hit the area, the country's disaster agency said.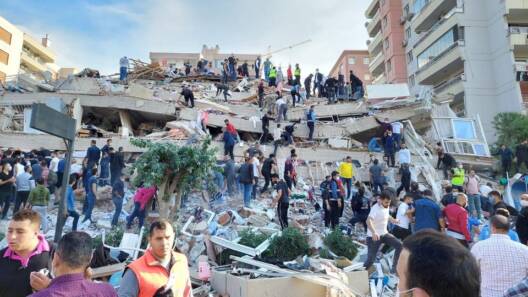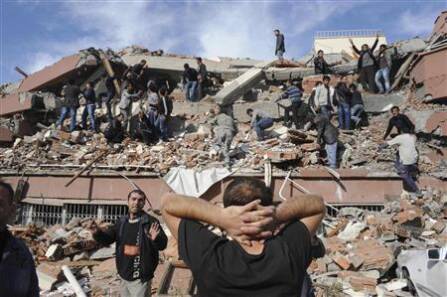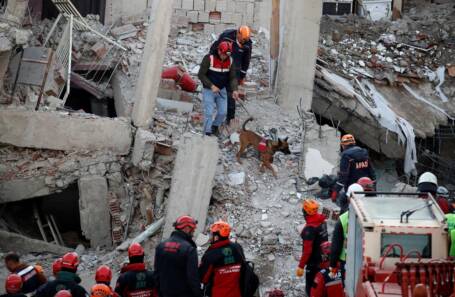 Search and rescue operations were complete in eight buildings, while operations continued in nine others, officials said.
Indians show their true colors again
However, some extremists in India did not even spare Turkey mourning the calamity. The reason? It's a Muslim country that always speaks about Indian atrocities in occupied Kashmir. Here's how some Indian extremists are showing their true colors.
Rare exchange of solidarity messages
The leaders of Turkey and Greece – caught up in a bitter dispute over exploration rights in the eastern Mediterranean – spoke by phone late on Friday.
In a rare show of warmth between the two countries, Turkish and Greek leaders exchanged solidarity messages.
Turkey is crossed by fault lines and is prone to earthquakes. Cooperation between the two countries after a devastating earthquake in 1999 led to a period of warmer ties between them.
Partial tsunami
Meanwhile, Pakistan stands with the brotherly nation Turkey as it goes through a tough time. Pakistanis are showing their love and support for Turkey as TurkeyIsNotAlone trends on Twitter.
Izmir Governor Yavuz Selim Kosger said the quake triggered a partial tsunami in the coastal district of Seferihisar, which left at least one person injured.
More than 475 vehicles and nearly 4,000 rescue workers, along with 20 sniffer dogs, were dispatched to the scene. The Coast Guard Command is participating with 116 personnel, 11 boats, three helicopters, and one diving team.
Earlier, some Indians also shared hateful comments on Pakistan's Independence Day. Many were also happy when Indian actor Irrfan Khan had died. We are unable to understand their hatred towards Muslims.
What do you think of this story? Let us know in the comments section below.