Starting a YouTube journey isn't a cup of tea, it requires hard work and patience. That's what Dhar Mann did when he started his YouTube journey and now his app became the most downloaded app.
Dhar Mann is known for his outstanding videos regarding morality and motivational ones. Holds around 12.9 million subscribers with over 12.9 million views on board.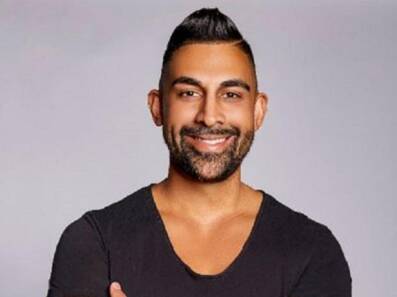 Recently he wanted to shift his viewers to different platforms where they can access more easily. On Wednesday Dhar Mann launched a free app called Dhar Mann Studios on both platforms Android and iPhone.
It is one of the most anticipated apps that Dhar Mann's fans were waiting for. Within a few days, it soared and became the most downloaded app on iPhone.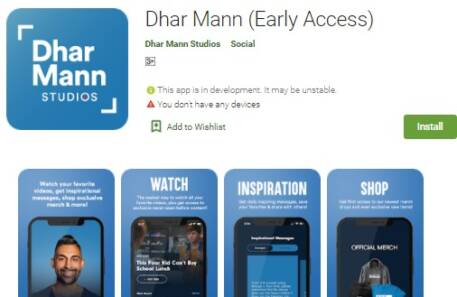 Before heading deep into this app, let's highlight Dhar Mann's journey of YouTube which inspired everyone.
Dhar Mann's Journey To Remember!
Dhar Mann is an all-rounder with the skills of an entrepreneur, content creator, filmmaker, and social media influencer. But mostly he's known for his YouTube videos, which encourage youngsters and everyone to be the best.
He's an American YouTube star who grew popularity with his initial YouTube videos that offer quality cinematography and heart touching storyline. Dharminder on May 29, 1984, in California, USA. The entrepreneur gene was inherited as his parents were the founders of a taxi company in the US.
From Entreprenuer to Social Media Influencer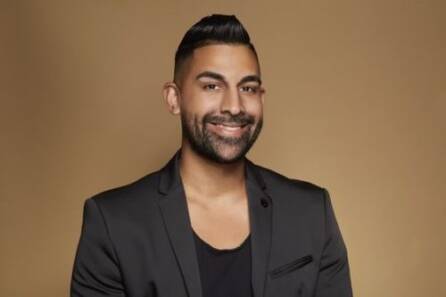 After graduating, in 2008 he founded a luxury transportation company that offers exotic vehicles 2009. His success journey as a businessman began very rapidly and within three years, he became a successful businessman with three offices and more than 25 employees under him.
But you might have heard, what goes up, must come down and that's what happened with Dhar Mann. In 2014, he was almost bankrupt which sabotaged his business.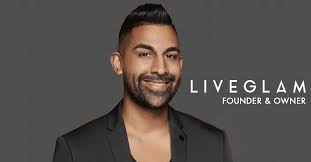 But he never gave up, he started a new cosmetic business named LiveGlam and purely focused on growing the business. Gradually his hard work paid off and able to generate eight-figure revenues by 2018.
At that time, he started posting motivational videos on his Facebook handle and he grabbed a massive audience with his videos.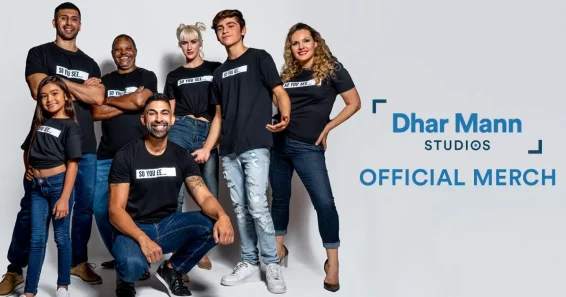 In the same year, he also launched his own studio 'Dhar Mann Studios' which turned out to be the biggest breakthrough. Dhar Mann invested more time in writing stories that revolves around his life, success, and failure which highlights his experience too.
Dhar Mann kept his vision clear regarding his YouTube channel, he created heart-warming videos in an attempt to help others.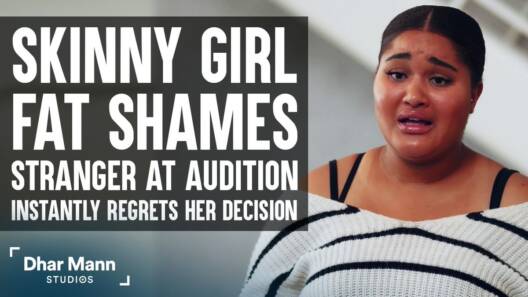 His videos, which aim at teaching life lessons through interesting stories, have helped him gain followers on social media platforms.
From short videos, he also switched to interactive and helpful short films too. One thing is that keeps bringing those inspirational people in his videos that inspire in real life. Dhar Mann knows how to interact with an audience and gather views.
Social media influencer
Dhar Mann didn't rely on YouTube only, he also used other social media platforms to spread his videos and expand the fans base.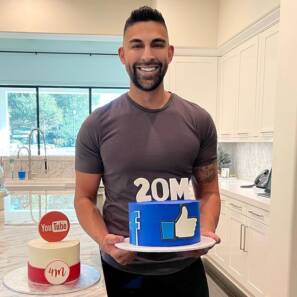 On Instagram, he got 4.6 million followers and it's unbelievable. Initially, he viciously used to post his videos on every social media handle.
Dhar Mann Studios App
After seeing the demand for the videos Mann decided to take a different approach and launched Dhar Mann Studio app to bring more audience to this platform.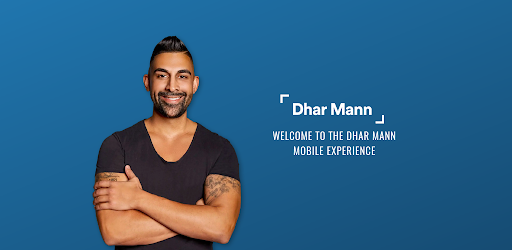 Guess what? Dhar Mann did and became the top downloaded app in iPhone recently. None of the apps got this rapid popularity,
Mann said, "the app enables users to watch all of his video's ad-free — which feature actors playing out blunt ethical lessons, including his biggest hits Kids Make Fun Of Boy With Autism, Instantly Regret It and Gold Digger Dumps Broke Boyfriend, Then Regrets Her Decision."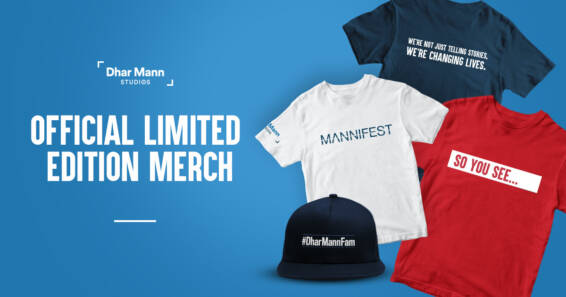 It's not just an app, it's everything. Anyone can sign up for the daily inspirational messages, access exclusive giveaways, and shop new merch drops. He's the rising star of the YouTube community with a massive fan base and followers.
Dhar Mann Studio app boomed like a rocket on the App store in the free apps category.
What do you think of the story? Tell us in the comments section below.