Hundreds of police guarded the historic Red Fort in the heart of the Indian capital on Wednesday following violent clashes between farmers and authorities in which one person was killed and at least 80 injured. Coward Indian Policemen fail to stop the farmers and run away to save their lives.
Farmers, angered by the laws that help large, private buyers at the expense of producers, have camped outside New Delhi for almost two months. They have been posing one of the biggest challenges to Prime Minister Narendra Modi since he came to power in 2014.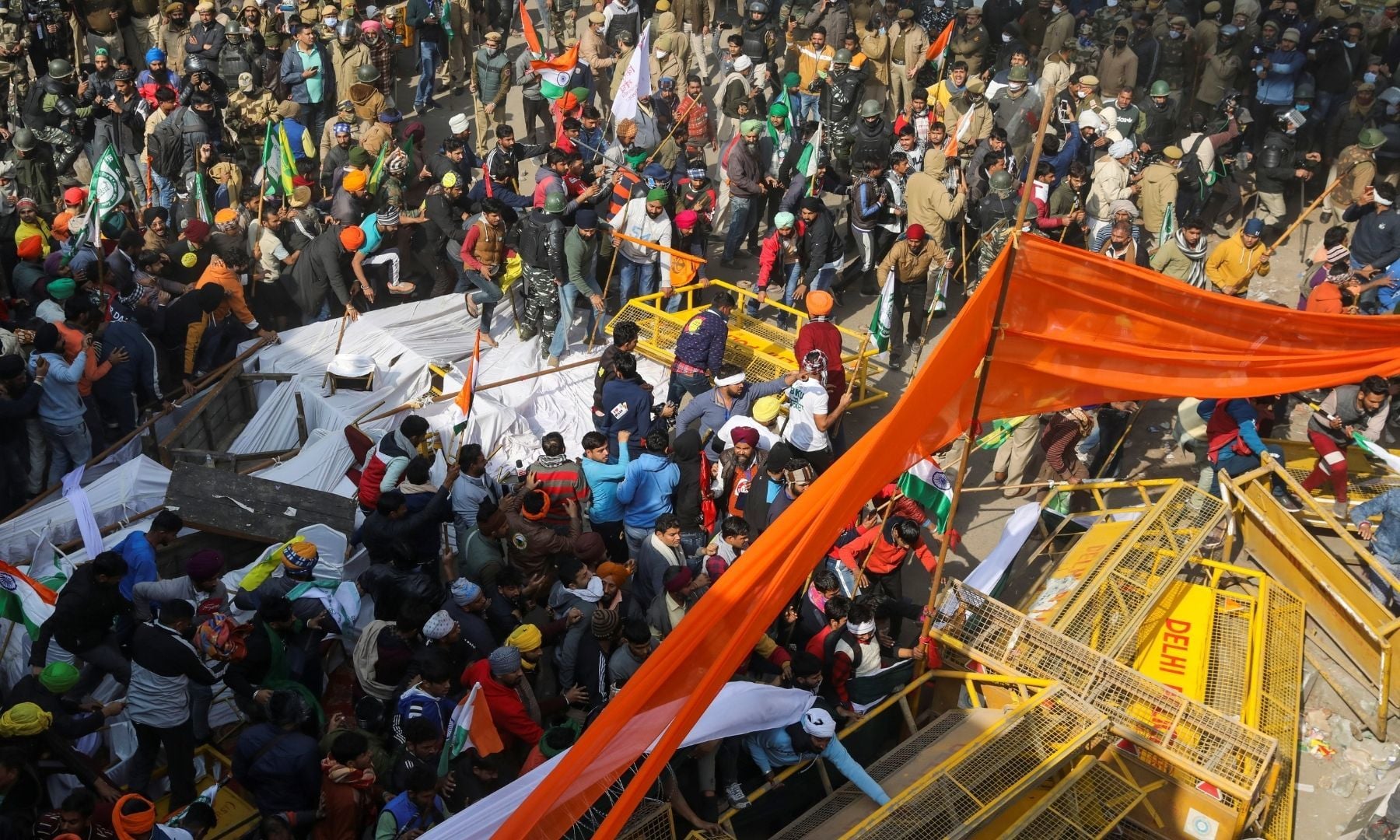 As they continue to demonstrate against the Indian government's recent agricultural reforms, farmers take part in a tractor rally in New Delhi. More so, the protestors climbed on a dome at the ramparts of the Red Fort. They moved barricades during the tractor rally to protest against farm laws. That too, on the occasion of India's Republic Day.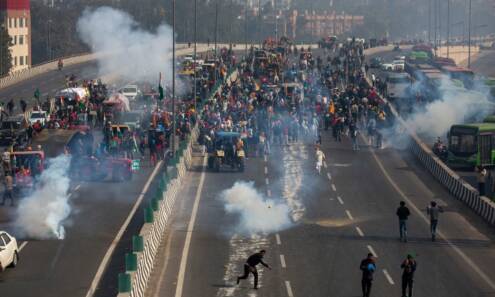 Tear gas and flashbangs could be seen on live streams from the city's streets. Meanwhile, the police moved to contain large crowds of protestors in tractors and on foot from breaking through barricades. Both police and protesters were spotted with large sticks in the streets.
The government had opposed the planned rally by farmers. However, the police allowed it on the condition that it would not interrupt the parade.
Soon the violence unfolded
Footage showed farmers attacking police with sticks and metal bars. Meanwhile, the police fired tear gas in an unsuccessful bid to force the protesters back.
Some of those who scaled the walls of Red Fort carried ceremonial swords, scattering police who tried to prevent them from entering. Footage showed police jumping from the ramparts to escape. Once inside, the protesters hoisted flags.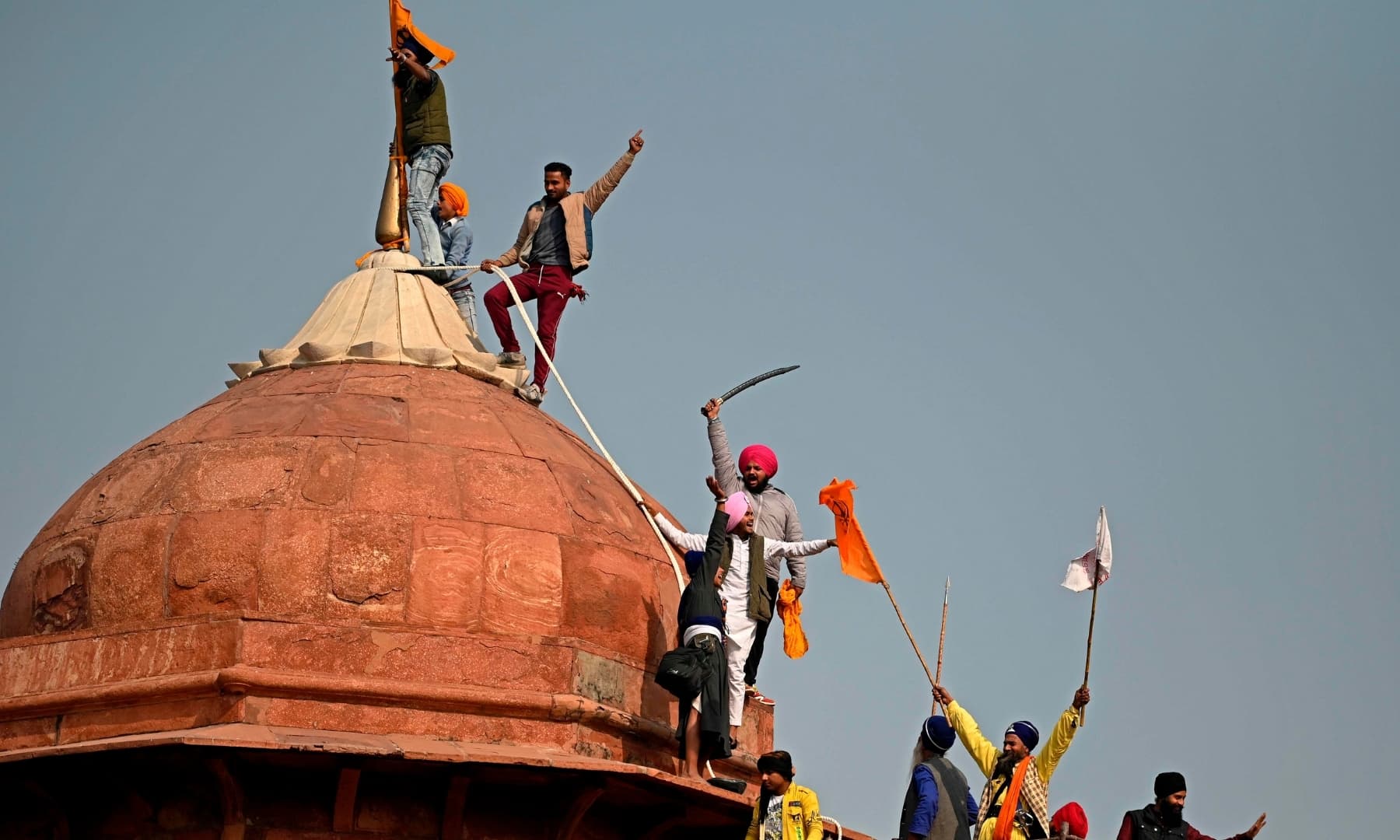 "Farmer agitators broke the agreed terms and started their march much before the agreed time," the Delhi police said in a statement.
"The agitators chose the path of violence and destruction." Seemingly, a handful of farmers thrashed the Indian police who begged for mercy.
Remember when the Indian media exaggerated the actual situation and spread the rumors of 'civil war' being held in Karachi? Pakistanis could not help laughing!
Protests were also held in other cities, including Bangalore and Mumbai. Nine rounds of talks with farmers' unions have failed to end the protests, as farm leaders rejected the government's offer to delay the laws for 18 months, making a push for repeal instead.
What do you think of this story? Let us know in the comments section below.