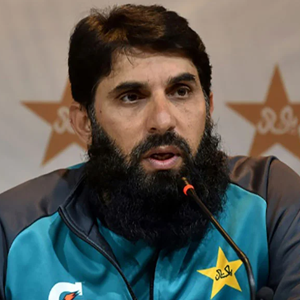 In Pakistan, cricketers receive endless love for their contribution to the field and remain a legend. Misbah-ul-Haq is one of them and no doubt somehow he has changed Pakistan's cricket dynamic.
Misbah-ul-Haq former Pakistan cricket team captain and coach who led the nation through various victorious series in his reign.
He even kept Pakistan on top of the table of the World Test Championship and conquered the test format world.
He had a remarkable career as a captain of the Pakistan cricket team. On the field, he was so calm and possessed that no one has ever seen him getting angry with his players.
In his cricket life, he struggled a lot along with that achieved as well. Under his captaincy lot of young players came out and shined in front of the world.
Misbah-ul-Haq Biography
Misbah-ul-Haq was born on May 28, 1974. Misbah-ul-Haq was born in Mianwali, a city in the Punjab province of Pakistan. One big question, what is Misbah-ul-Haq education? He completed his early education in Mianwali and later attended the University of Engineering and Technology in Lahore, where he earned a degree in electrical engineering.
His passion for cricket began at a very early age in life. His dedication to cricket was something that cannot be expressed in words.
Misbah-ul-Haq began his cricket career in his hometown of Mianwali, where he played for the local club. He then went on to represent the Sargodha District team in domestic cricket in Pakistan.
Misbah made his first-class debut for the Pakistan National Shipping Corporation (PNSC) team in the 1998-99 season.
Misbah-ul-Haq Personal Life
Now at that time people were curious about who is Misbah-ul-Haq wife? Misbah-ul-Haq got married to Uzma Khan in 2004. Uzma Khan is a former Pakistani journalist and news anchor.
The couple has two children, a son named Faham-ul-Haq and a daughter named Noriza Khan. Misbah is known to be a devoted family man and has often credited his wife and children for being a source of strength and inspiration for him.
A Step Towards International Cricket
Misbah's consistent performances in domestic cricket earned him a call-up to the national team in 2001. He made his debut in a Test match against New Zealand in Auckland and scored 28 runs in his first innings. However, he struggled in the series and was dropped from the team.
Misbah continued to play domestic cricket and worked on his game. He was recalled to the national team in 2007 for the inaugural World Twenty20 tournament in South Africa. Misbah's performances in the tournament, including a crucial half-century in the final, helped Pakistan win the tournament.
Since then, Misbah went on to become one of the most consistent performers for Pakistan in all formats of the game.
He scored over 5,000 runs in Test cricket and over 4,000 runs in One Day Internationals (ODIs), including 42 half-centuries and 10 centuries. He was also known for his sharp fielding and excellent leadership skills.
Misbah's Rise In T20 World Cup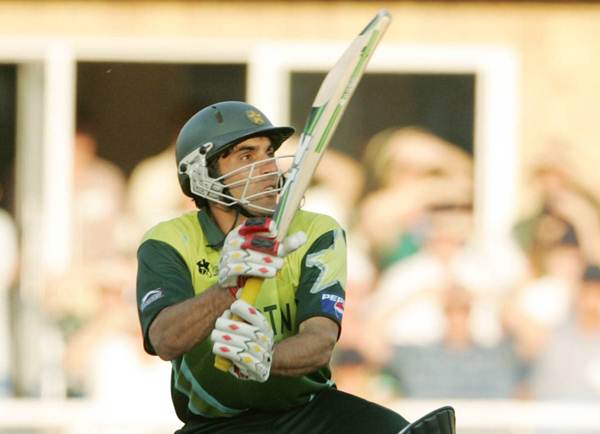 He had a long and successful career as a cricketer, both as a batsman and a captain. Misbah was known for his calm and composed demeanor on the field, and he was often praised for his ability to handle pressure situations.
One of the most notable examples of Misbah's dedication to cricket was during the 2007 World Twenty20 tournament.
In the final against arch-rivals India, Misbah was the last man standing for Pakistan and had a chance to win the match with a big six. However, he mistimed the shot and was caught out, leading to Pakistan's defeat.
Despite the disappointment, Misbah did not give up. He worked hard on his game and became one of the most consistent performers for Pakistan in the following years.
He also led Pakistan to the number-one ranking in Test cricket in 2016, a remarkable achievement considering the challenges faced by Pakistani cricket in recent years.
Led Team To No.1 Test Team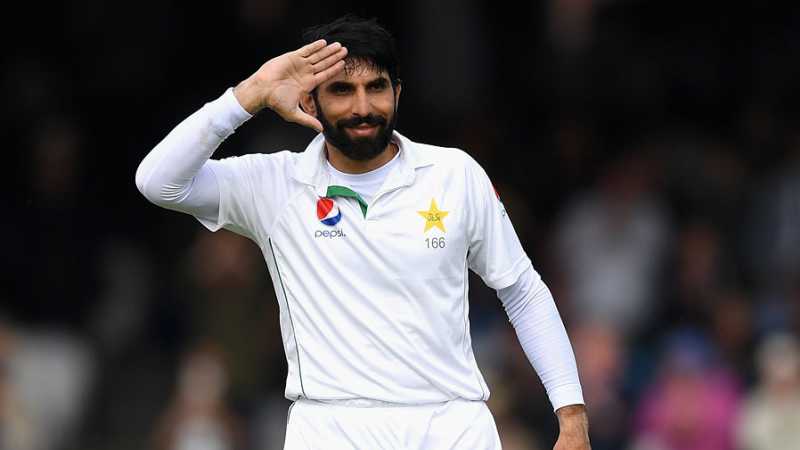 As mentioned above, Misbah-ul-Haq and his players dominated the test cricket world. Yes, Misbah-ul-Haq is credited with leading Pakistan to the number-one ranking in Test cricket in 2016. This was a significant achievement for Pakistani cricket, as the team had faced several challenges in the years leading up to this feat.
Under Misbah's leadership, Pakistan won several Test series against top teams like England and Australia, and also drew a series against South Africa. Misbah's performances were also critical to the team's success during this period. He scored four centuries in 2014, including a career-best score of 161 against Australia in Abu Dhabi.
Misbah's leadership style was based on discipline, hard work, and a strong team ethic. He was known for his calm and composed demeanor on the field, and his ability to make smart tactical decisions in pressure situations.
The achievement of becoming the number one Test team in the world was a fitting tribute to Misbah's dedication and hard work, both as a player and a captain. It also inspired a new generation of Pakistani cricketers to follow in his footsteps and strive for excellence on the field.
In 2017, Misbah said goodbye to international cricket and when he did netizens reacted with warm heart. Even one guy beautifully explained everything Pakistan has conquered under his reign.
Misbah's Career As a Coach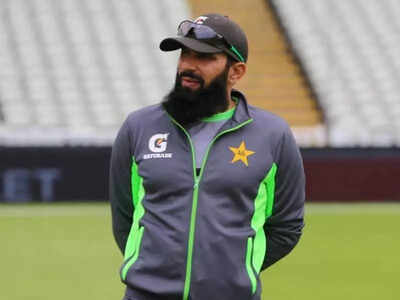 After retiring from cricket in 2017, Misbah-ul-Haq took up coaching and has had a successful career in this role as well.
He started as the head coach of Islamabad United in the Pakistan Super League (PSL), where he guided the team to two PSL titles in 2018 and 2021. He was also appointed as the head coach of the Pakistan national cricket team in September 2019 and has since overseen the team's progress in all formats of the game.
Misbah's coaching style is based on discipline, hard work, and attention to detail. He is known for his ability to communicate effectively with players and build a strong team culture. Under his leadership, the Pakistan team has made steady progress in Test cricket and has also had some notable victories in One Day Internationals (ODIs) and T20s.
Misbah's coaching career has not been without its challenges, however. He has faced criticism for some of his tactical decisions and team selection choices. Despite this, he has remained committed to his role and has continued to work towards the goal of making Pakistan a top team in world cricket.
Overall, Misbah-ul-Haq's career as a coach has been marked by success, and he is widely respected in the cricketing world for his knowledge, dedication, and leadership skills.
Back in 2021, Misbah-ul-Haq out of nowhere resigned from his position along with his fellow coach Waqar Younis.
Right now Misbah-ul-Haq networth is $10 Million Dollars expected.
Awards & Achievement
Misbah-ul-Haq has achieved numerous milestones and received several awards and accolades during his cricketing career. Some of his notable achievements and awards are:
He is the fastest Pakistani batsman to score 5,000 runs in Test cricket, achieving this feat in just 75 innings.
He is the only Pakistani captain to have won a Test series against every other Test-playing nation.
Misbah is the only Pakistani captain to have won a Test series in the West Indies, which he achieved in 2017.
He was awarded the Pride of Performance by the President of Pakistan in 2013 in recognition of his services to Pakistani cricket.
He was named Wisden's Cricketer of the Year in 2016, an honor is given to only five cricketers each year by the prestigious cricketing publication.
Misbah-ul-Haq has done everything in his career and achieved as well. No doubt, he's Pakistan's most prominent figure and icon.