Our country Pakistan is going through a major reshuffle these days. As we enter this era of change, it is inevitable to face some roadblocks along the way. The rising prices and the ongoing economic crisis can be considered to be a part of those roadblocks. Recently, the country came to its sarcastic best. The rising prices of "tomatoes" and "chilghozey" made the funny bone click in many. They were comparing "timatar" as it is known in this part of the world to gold. Literally!
This led the internet to explode with memes and tweets making "Tamatar" the most valuable commodity in the country. Careem too, also jumped in to have some fun and tweeted about this.
Let's have a look at the tweet:

We all remember this dialogue from the 80's Bollywood movie and how dramatic it was. Well, this is exactly the kind of situation here. The rising prices are literally turning a once everyday item into a luxury. We are afraid that in a few years, we might have to list 1-kilo "timater" as our assets. "Jahez mein Timatar key carton diye jaa rahey hongey" an angry guy said. Tomatoes have literally become the talking point of this country, the optimistic nature, however, forces us to see this in a positive light. Tomatoes have become the new bitcoin. The hilarious tweet which Careem posted prompted dozens of funny replies by the users.
Let's have a look at them: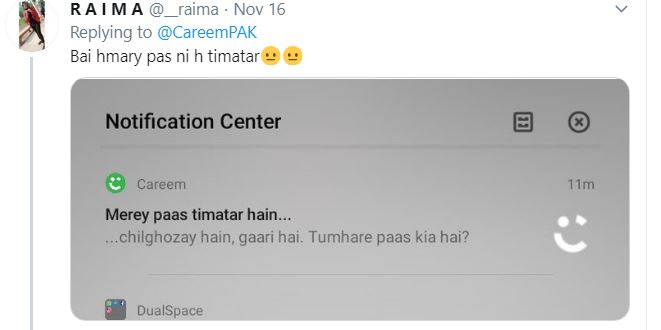 This reply certainly takes the cake in terms of sheer "becharapan". The low key reply which tells us the story of our "bebassi" towards the rise in prices of 'Timatar" is at full display here.
Another reply which got our attention: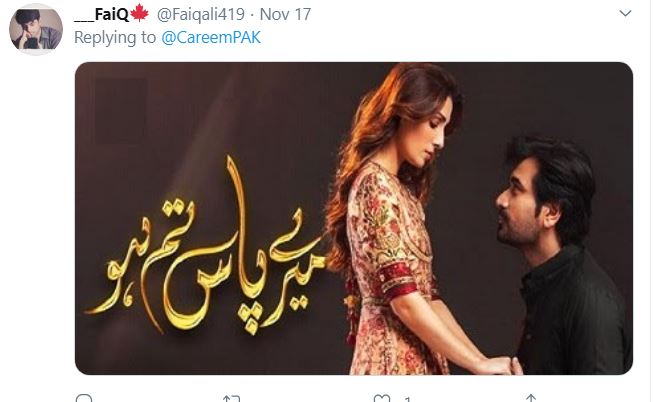 Now, this is called creativity. The latter is a show which has been talked about for months. The way that he has combined the two, to come with a hilarious response for Careem needs to be highlighted.
The diva magazine also took notice of the tweet posted by Careem. They responded through their Instagram account via a collection of responses directed towards Careem. The responses were hilarious and in a way taunted the convenience app about its shortcomings.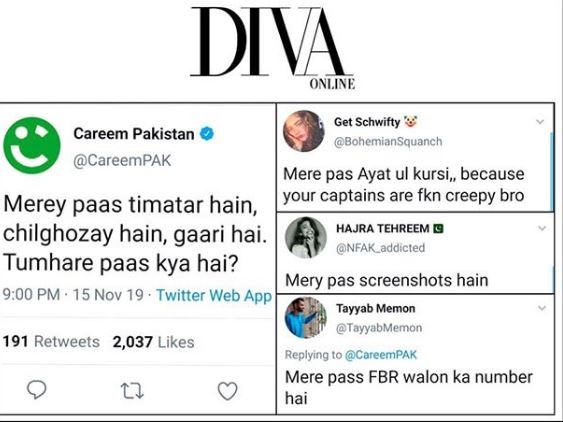 Well, all of the exchanges that started with just a tweet was, in fact, Careem's way of getting people ready for the upcoming inflation season. With the introduction of Careem's new reward system. They plan to help us through this rough phase also. Initially, as we all know Careem's reward system only allowed donations and credits. But with this situation and the rising in prices, Careem seeks to provide us with a break. Careem is set to launch 20+ partners on its Rewards program that can be accessed through your Careem Apps.
1. With every Careem ride, the customers will earn points.
2. They can redeem their points at Food, Entertainment, Fashion & Shopping outlets e.g. Burger King, Pizza Hut, Mango, Aldo, Splash, Telemart, Goto.pk & many more
3. All they have to do is visit the Careem Rewards section on the Careem app, and redeem their points for partner vouchers and show the voucher during the purchase.
Watch the video to know more about Careem's new and exciting reward system:
Tumhare paas kya hai?Tumhare paas Careem REWARDS hain! 😉Ab apney Careem REWARDS Points sey payen free Food, Shopping, Entertainment & Fashion deals. 😄Tou phir start redeeming & #ChaloLetsGo!#CareemREWARDS

Gepostet von Careem am Samstag, 16. November 2019
So isn't this the perfect way to get through the storm of rising prices? Until it passes of course. Kudos to Careem for literally thinking out of the box and coming with an initiative to help the everyday people.