Pakistani athletes are doing great in Tokyo Olympics 2020. They are putting every effort and determination to represent our country.
But without the full support of the country, no athlete can pass every path and that's what happened. Before Friday four of our athletes were knocked out of the Tokyo Olympics 2020 and on Friday the fifth athlete joined the others too.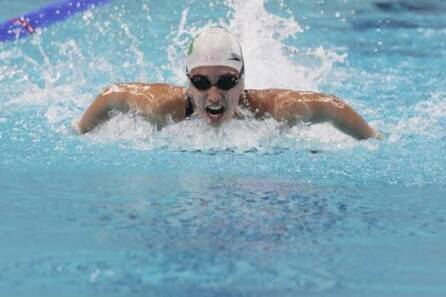 Bisma Khan Pakistan's swimmer who broke the national record, but still dropped out of the Tokyo Olympics 2020 in Heat 5 of the women s 50-meter freestyle event on Friday.
Bisma Khan & Her Journey
Bisma Khan one of Pakistan's finest swimmers who did her best to secure a good position, but couldn't and her Tokyo Olympics journey ended. Bisma Khan is 1.44 seconds behind the best swimmer in her heat and 3.76 seconds overall.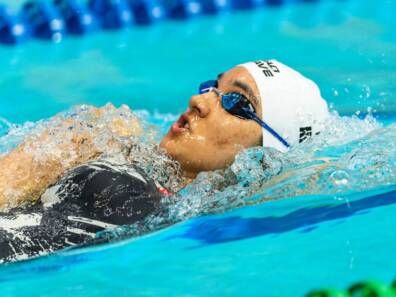 Bisma Khan who is just 19 years old did her best and improved on her personal timing set record that was 27.90 seconds and that is also a nation in this specific category.
Bisma Khan's dream was to bring a gold medal in swimming at Tokyo Olympics, but her dream was shattered on Friday.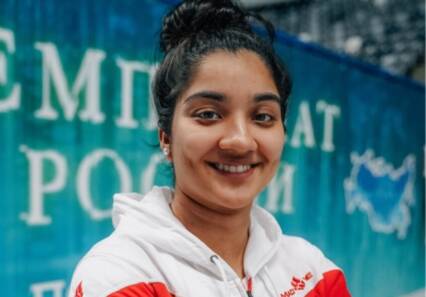 But she had already held gold and silver medals that she won in different domestic and international tournaments. Bisma Khan was fully enthusiastic to win as she said, "I have practiced hard and I hope to improve my personal best time,"
She even expressed that she's ready to pull off this with her Russian tournament experience that she had this year in April. "Yes, I featured in Russia's national event in April which was very competitive, and am ready for tomorrow's event,"
Bisma Khan & Other Olympic Participants
Bisma Khan is the Lahore-born swimmer who holds not one, not two but different national records in five events. She is the current national swimming champion as well.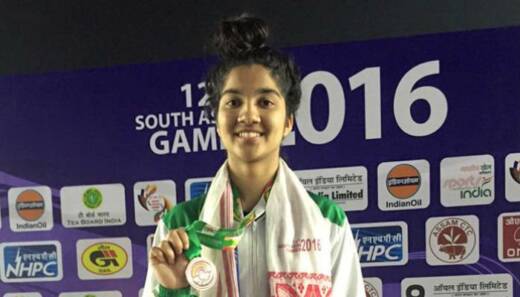 Bisma Khan has won the gold medal at the South Asian Junior Aquatic Championship, secured third place position in 4th Islamic Solidarity Games 2017, and a silver medal at the 13th South Asian Games 2019.
Bisma Khan is the talented athlete of our nation, who stood up against various tough competitors and made our nation proud.
In Tokyo Olympics, 10 participants have gone to participate at the world's greatest stage of all. Among ten, five athletes have been dropped out and no more part of the mega event.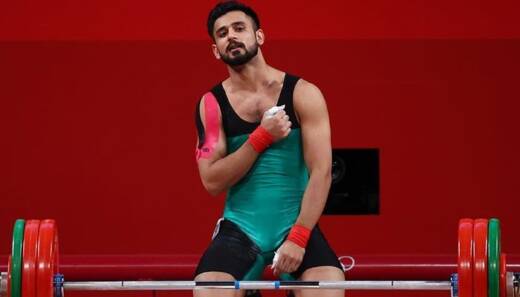 Just like Bisma Khan, Talha Talib the weightlifter who missed securing the gold medal, but still made the nation proud. Because he went to the event on his own without any government's help, without any sponsor.
Despite Bisma Khan and Talha Talib other participants who joined the race of the Tokyo Olympics to secure the medal include Gulfam Joseph (men's 10m AirPistol), Haseeb Tariq (freestyle swimming 100-meter), Mahoor Shahzad (badminton), and Shah Hussain Shah (Judo).
Bisma Made Us Proud
No matter she secured the gold medal or not, Bisma Khan made the nation proud and the supporter showed their love over different social media platforms.
Bisma Khan couldn't get any medal, but she won everyone's heart with her dedication and spirit. She has done everything, she could and the race isn't over. There are many other tournaments and other Olympics that she will surely conquer.
What do you think of the story? Tell us in the comments section below.