The chairman of Pakistan's People Party (PPP) Bilawal Bhutto Zardari has tested positive for COVID-19. Bilawal shared the news on Twitter that he was currently experiencing mild symptoms.
Bilawal said that he will continue to work from home and will be addressing PPP foundation day via video link. He also urged fellow citizens to "wear a mask" saying "see you on the other side."
The PPP chairman recently returned to Karachi after a month-long election campaign in Gilgit-Baltistan. Bilawal got tested after his political secretary, Jameel Soomro, had tested positive for the COVID-19 pandemic on Tuesday.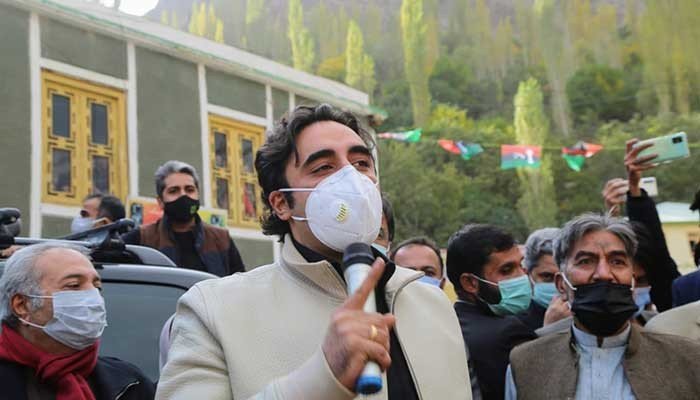 Earlier this month, Sindh Chief Minister Murad Ali Shah was also infected with coronavirus. Shah is currently under self-isolation.
Pakistani politicians and fellow citizens pray for Bilawal's recovery
Several politicians and social media users across Pakistan have expressed their concern on the news of Bilawal contacting the novel coronavirus. They prayed for swift recovery of the PPP chairman.
The news of Bilawal getting COVID-19 positive comes in just a day before the engagement of his sister, Bakhtawar Bhutto-Zardari. Bakhtawar is getting engaged to a Dubai-based businessman on November 27 with the ceremony to be held at the Bilawal House.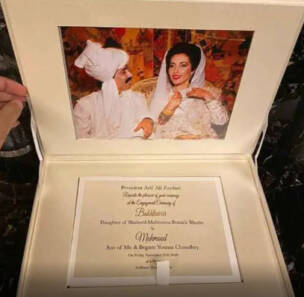 In addition to this, the organizers also asked the guests to test for coronavirus. They emailed the scanned copies of the results.
Earlier, the PPP revealed that Mahmood, Bakhtawar's fiancé, was the last born of 5 siblings. And born in the city of Abu Dhabi on July 28, 1988 (which makes him 32 years old). In UAE, he runs businesses in construction, finance, and tech, the party confirmed.
In addition to this, Mahmood's country of residence will remain the UAE. There, he runs businesses in construction, finance, and tech, the party confirmed.
Grateful for the love and wishes, Bakhtawar also cleared the air, revealing that the invites were leaked even before they were officially sent out.
Rise in COVID-19 cases across Pakistan
There has been a rapid increase in COVID-19 cases since the second wave recently hit Pakistan. PM Imran Khan has urged the nation to follow SOPs for the COVID-19 pandemic. He also warned of an increasing burden on hospitals, if people do not follow standard operating procedures seriously.
More than 100 vaccines to prevent coronavirus are at different stages of development. Meanwhile, Pfizer and Moderna have said their vaccines are over 90% effective.
These companies are set to apply for emergency use authorization. China and Russia are already administering doses of their experimental vaccines to a select group of people.
Pakistan has also signed up for the UN's COVAX Facility, a global initiative aimed at equitable access to safe and effective COVID-19 vaccines worldwide.
What do you think of this story? Let us know in the comments section below!