Bakhtawar Bhutto, daughter of former president Asif Ali Zardari and late prime minister Benazir Bhutto, is getting engaged with the son of a US-based businessman on November 27.
According to sources, a ceremony to celebrate the engagement of Bakhtawar will be held by the end of this month at Bilawal House Karachi.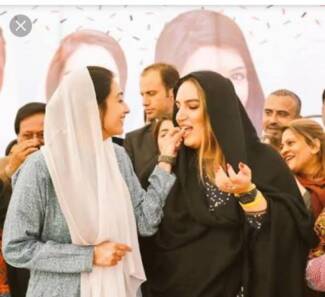 In addition to this, the organizers also asked the guests to test for coronavirus. They emailed the scanned copies of the results. The organizers also barred the guests from carrying mobile phones due to security purposes.
"All attendees are requested to please email a scanned copy of their negative COVID-19 PCR test result 24 hours prior to attendance. This is a mandatory requirement for security clearance," read the announcement.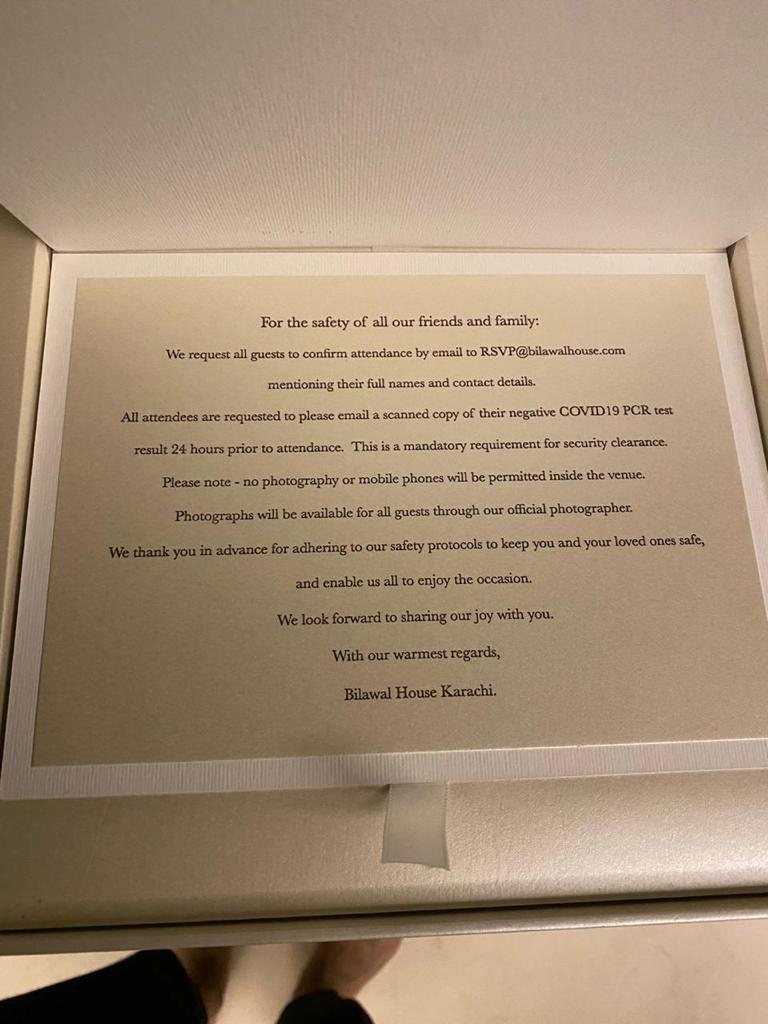 "Please note. No photography or mobile phones will be permitted inside the venue. Photographs will be available for all guests through our official photographer. We thank you in advance for adhering to our safety protocols to keep you and your loved ones safe, and enable us all to enjoy the occasion," it added.
Their invitation card is making rounds on social media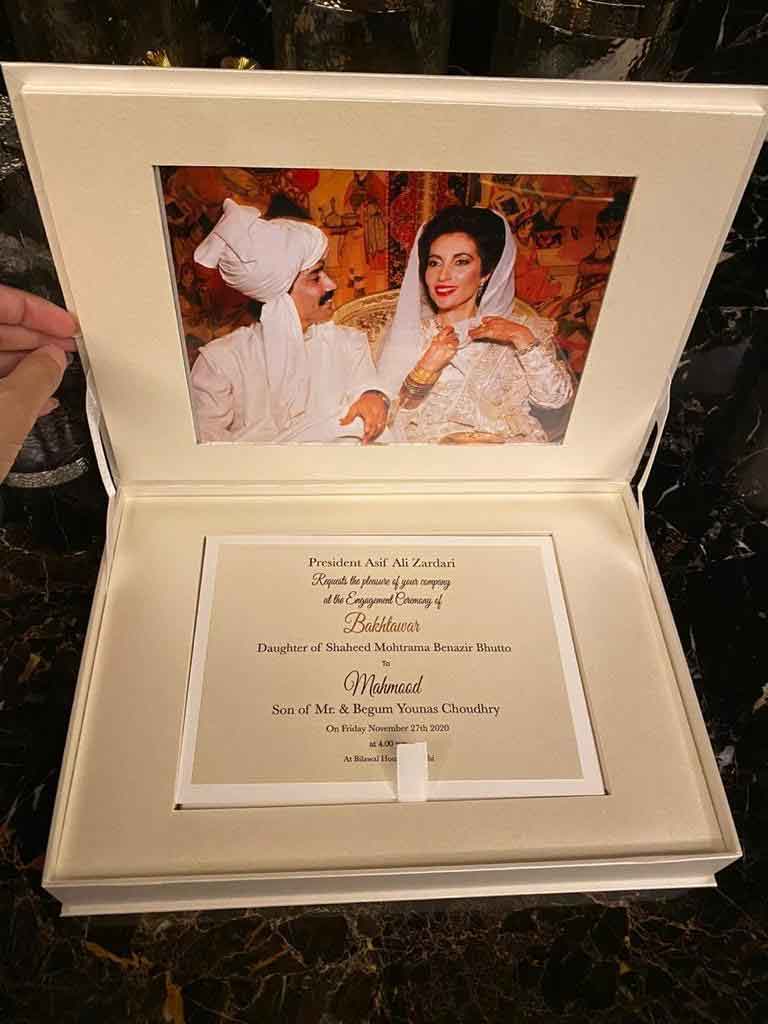 Interestingly, family members and close circles of the former still call him 'President Asif Ali Zardari'. The viral invitation card also mentioned him as the president. We wonder, why?
So, who is the future husband of Bakhtawar?
According to sources, Bakhtawar Bhutto is to get engaged with the son of a US-based businessman. Namely, Mahmood Choudhry. Chaudhary is the son of real estate tycoon Younas Chaudhary.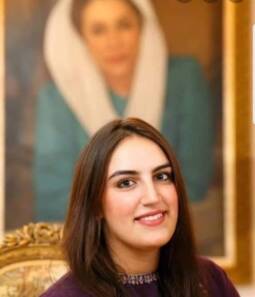 The father of the groom seems to be a self-made entrepreneur. Despite the odds, Chaudhary has established himself as a notable businessman. With foresight in the highly volatile petroleum industry.
Writing the success story, Chaudhary said he carried $30 in his pocket when he arrived in Edmonton. He moved to Canada from a remote village in Pakistan in 1973.
He transformed himself from a village boy to a self-made entrepreneur learning things the hard way.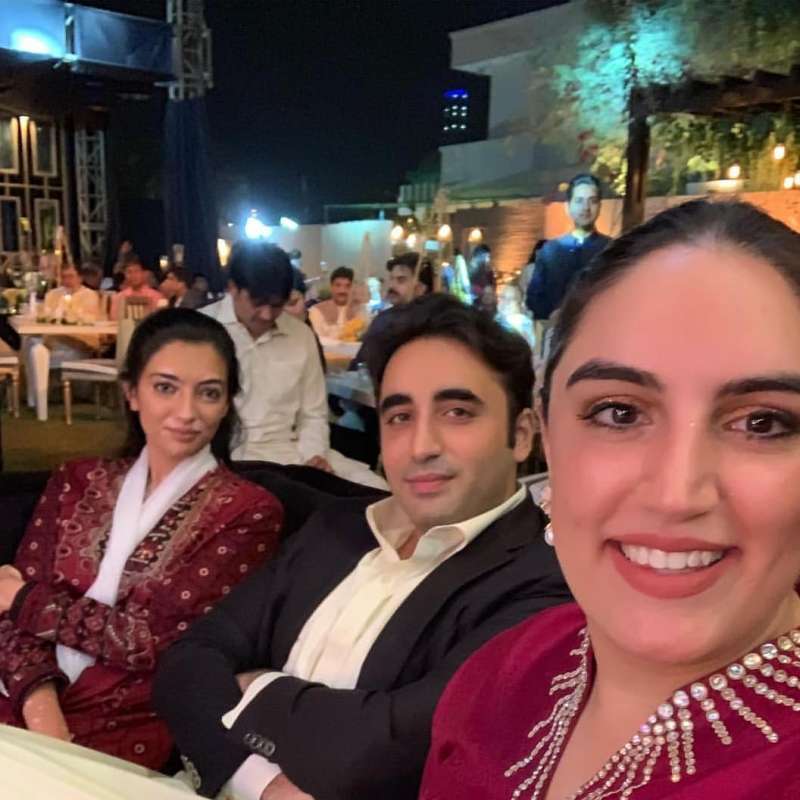 On the other hand, Bakhtawar is an education enthusiast. She holds a Masters Honors in English from the University of Edinburgh. Moreover. she actively works for Shaheed Zulfikar Ali Bhutto Institute of Science and Technology (SZABIST). Her efforts played a significant role in the establishment of the Stem Cell Research Laboratory at Karachi Campus.
Bakhtawar has finally found her husband-to-be. Meanwhile, her elder brother and existing Pakistan People's Party (PPP) chief, Bilawal Bhutto-Zardari, still seems to be still on the lookout for his ideal life partner.
What do you think of this story? Let us know in the comments section below.