Abu Dhabi, the splendid capital of the United Arab Emirates, has steadily emerged as a sought-after destination for travelers exploring the UAE. A short drive from Dubai, Abu Dhabi offers a rich tapestry of culture, entertainment, and attractions, making it a compelling addition to your travel itinerary. In this article, we will uncover the top six remarkable experiences Abu Dhabi has to offer for your next Dubai vacation.
Best Places to Visit in Abu Dhabi
1. Sheikh Zayed Grand Mosque: An Architectural Marvel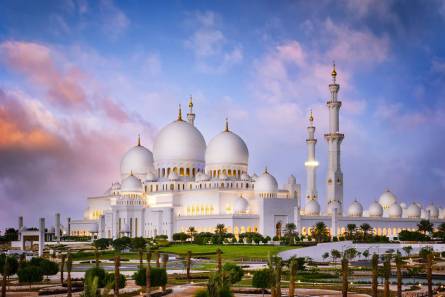 No visit to Abu Dhabi is complete without experiencing the grandeur of the Sheikh Zayed Grand Mosque. This architectural masterpiece stands as a testament to opulence and craftsmanship. Its breathtaking Islamic architecture and intricate detailing leave visitors in awe. As you explore the magnificent courtyards and bask in the serene ambiance, you'll understand why it's an essential stop on your journey.
2. Louvre Abu Dhabi: The Meeting Point of Art and Elegance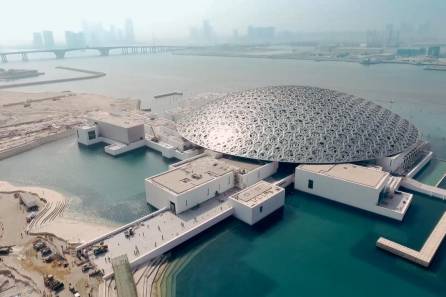 For art enthusiasts, the Louvre Abu Dhabi is a treasure trove. This top-notch museum, created by renowned architect Jean Nouvel, contains a varied collection of artwork from all around the world. You will see works of art from various cultures and eras as you peruse the exquisitely constructed galleries and take in the spellbinding dome structure.
3. Ferrari World: A Thrill-Seeker's Paradise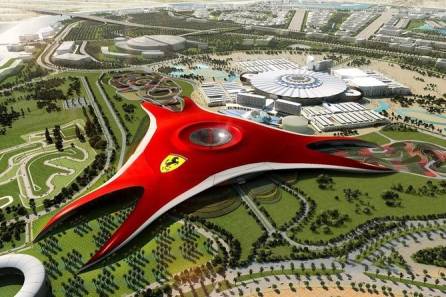 If you crave adrenaline, Ferrari World is a must-visit in Abu Dhabi. High-speed roller coasters, racing simulations, and a chance to see some of the most legendary Ferrari automobiles can all be found at this one-of-a-kind entertainment park. When you experience the exhilarating rides and attractions, the thrill and adrenaline are tangible.
Also Read: Best Things To Do In Dubai
4. Yas Marina Circuit: A Need for Speed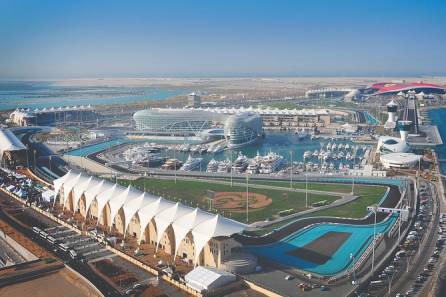 Yas Marina Circuit is the epicenter of motorsport excitement, hosting the prestigious Formula 1 Abu Dhabi Grand Prix annually. This is a pilgrimage site for motorsport enthusiasts. You can live the dream by taking a spin on the renowned track, attending an exhilarating race, or embarking on an exclusive tour behind the scenes of the F1 world.
5. The Corniche: A Tranquil Seaside Promenade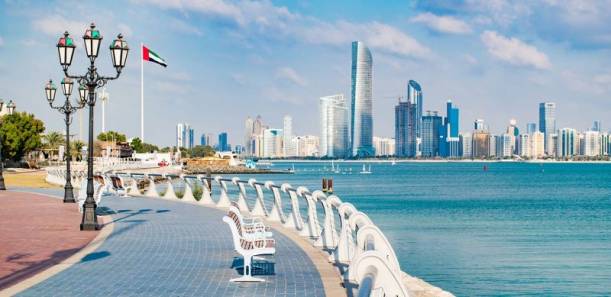 Abu Dhabi's Corniche is a serene seaside promenade that unfolds along the waterfront, offering enchanting vistas of the city's skyline. This picturesque setting is perfect for a leisurely walk, a peaceful bicycle ride, or simply unwinding by the shore. The beautifully landscaped gardens, recreational areas, and a diverse selection of dining establishments make the Corniche an ideal location to relax and savor the captivating coastal scenery.
6. Yas Island: An Entertainment Extravaganza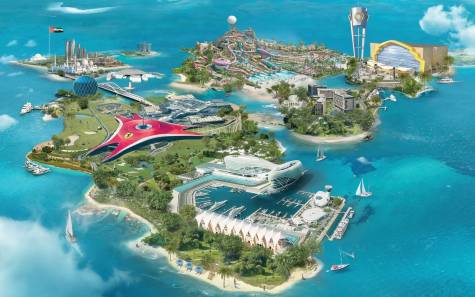 Yas Island stands as the pinnacle of entertainment in Abu Dhabi. Here, you can revel in the thrills of Yas Waterworld, an exhilarating waterpark adorned with daring slides and rides. Additionally, Warner Bros. World Abu Dhabi brings your beloved movie characters to life, delivering an unforgettable experience. Yas Mall offers fantastic shopping, dining, and a vibrant ambiance that truly captures the island's spirit.
Your Abu Dhabi Adventure Awaits
On your forthcoming Dubai vacation, seize the opportunity to explore the myriad wonders of Abu Dhabi—a city that artfully merges tradition and modernity. From the resplendence of the Sheikh Zayed Grand Mosque to the exhilaration of Ferrari World and the tranquility of the Corniche, Abu Dhabi holds a gem for every traveler. So, plan your sojourn and discover the top six extraordinary experiences Abu Dhabi offers for a vacation that will etch itself into your memory for years to come.