No doubt FIFA World Cup is all about the winners, goals, and iconic moments that fans remember in their life.
Because football is life for the real fans out there and that's the reason thousands of people visit to watch their favorite team playing at the grandest stage of all.
But apart from goals and moments, there's another thing that up stakes the event which makes fans move their body with every beat.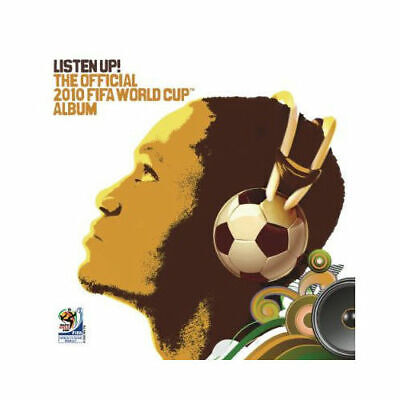 We are talking about the FIFA World Cup anthems and the way it hits differently like a nostalgic vibe. Football fans eagerly wait for the anthems every year and once they get released no one pauses them at all.
Having an anthem is a sort of tradition of the FIFA World Cup, there was a time when anthems used to get translated into other languages as well.
But Since 2002, multiple artists curate songs in different languages that are used for promotional purposes, with one piece being dubbed the "official" version.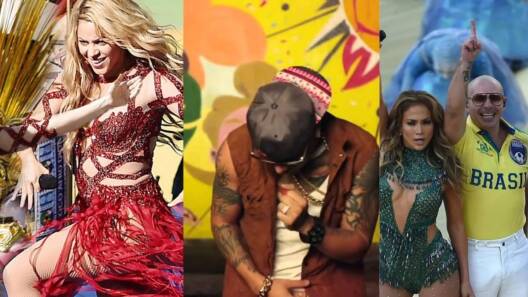 In the past decades a long list of anthems has been produced, but selecting the 5 best FIFA World Cup anthems among them would be difficult.
Having various official and unofficial anthems, these 5 World Cup anthems surely fall among the best of all time.
5 Best FIFA World Cup Anthems Of All Time
The first-ever official FIFA World Cup anthem was released back in 1962 when Chile hosted the quadrennial tournament. Los Ramblers' "El Rock del Mundial" song, translates to "The Rock of the World Cup".
Ricky Martin's "La Copa De La Vida" – France '98
FIFA World Cup 1998 surely holds some of the greatest moments, but the 90s-era kid won't like to miss Ricky Martin's La Copa De La Vida as the official 98 World Cup anthem.
There's no way that any anthem could replace this one and take the first spot.
Ricky's powerful voice and grooving lyrics make fans move with the rhythm to support their teams.
WAKA WAKA, Shakira – 2010
Talking about the FIFA World Cup anthems and excluding the famous 2010 FIFA World Cup anthem "Waka Waka" by none other than Shakira. It's the most-viewed FIFA World Cup anthem ever with a total number of 3.2 billion views and counting on YouTube.
It's an iconic anthem that purely portrayed African culture because it was the first time FIFA World Cup was hosted by a country in Africa, South Africa.
It was the pumped-up song, which even now gives you Goosebumps and lets you remember Andrea Iniesta's classic winning goal against the Netherlands.
We Are One (Ole Ola) by Pitbull – 2014
Who expected to see Mr.Worldwide being part of the FIFA World Cup and Jennifer Lopez teaming up with him to create the festival song? But in the 2014 FIFA World Cup, this thing also took place where Pitbull in his iconic style captured every attention with looks and lyrics.
Pitbull's "We Are One" featuring Jennifer Lopez and Claudia Leitte was the official song of the 2014 World Cup in Brazil.
We Are One (Ola Ola) wonderfully highlighted Brazilian culture from dances, clothes, and playing the game on the beach.
Wavin' Flag by K'naan – 2010
The 2010 FIFA World Cup has got numerous anthems apart from Waka Waka and Wavin Flag is one of them which managed to find a place in the list.
K'Naan's "Wavin' Flag" was released ahead of the 2010 World Cup hosted by South Africa and is still regarded as a masterpiece to this day.
The perfect presentation of what sport is all about, exhibiting the small grounds with overjoyed fans and eliminating the perception of soccer that everyone has developed.
We Are the Champions by Queen – 1994
Queen, is one of the most underrated and popular bands in the world. Before being the official World Cup anthem of the 1994 edition it has become ubiquitous in the sporting world today whenever a title winner is crowned.
That year, Brazil got the leverage to sing this song, but it came unconditionally an anthem for every winner of the World Cup.
As mentioned above, just like anthems every FIFA World Cup has given iconic moments to the fans and for that, you must know about the top 5 iconic FIFA World Cup moments to remember.
What do you think of the story? Tell us in the comments section below.