FIFA World Cup is the most extravaganza and exciting event in sports history. People wait for four long years for this mega event and spend thousands of dollars to watch their favorite team's match.
Apart from the excitement, there are many iconic FIFA World Cup moments that no one can ever forget. As each of them holds a special essence in it and that couldn't be taken away from a football fan's memory.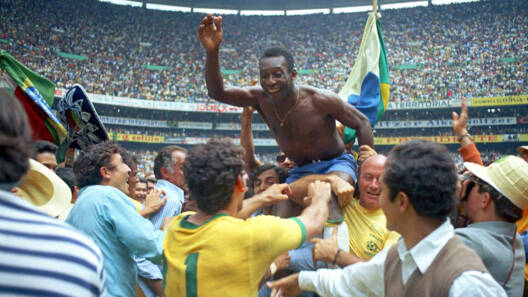 To celebrate and recall those moments it's better to go through some of the iconic glorious moments that everyone remembers.
Here are the top 5 iconic moments of the FIFA World Cup and relive that precious time again.
Top 5 Iconic Moments Of the FIFA World Cup
If we sit down and recall every moment then it would take hours because the list might get way longer. Some might be thinking of Van Persie's flying header against Spain in the 2014 FIFA World Cup or Argentine coming this close to winning the world cup.
1. Brazil's Historic Defeat
Brazil is one of the most decorated teams in the Football world. Brazil has played more in the World Cup finals than any other country and has won the trophy five times. But they have also suffered some historical defeats that are named in the book of football history.
How can anyone forget, Germany defeated Brazil 7-1 in the 2014 World Cup in front of their own audience? It was a big embarrassment and disappointing. In that very match, Klose also became the highest FIFA World Cup goal scorer and left behind Brazilian Ronaldo.
2. Zidane's Headbutt to Materazzi
2006 FIFA World Cup final, France facing Italy, and everyone's eyes were stuck on one man Zinedine Zidane.
He was leading his team in that world cup campaign, as it was his last FIFA World Cup and French people were hoping that he would bring the golden trophy back to France after the 1998 World Cup.
Everything was going smoothly until he headbutted Italy defender Marco Materazzi after a provocation from the former Everton man.
3. Diego Maradona's 'Hand Of God', 1986
The Argentine legend Diego Maradona gave his fans some of the greatest moments and he's been considered the god of his prime time. During his prime time, he was also involved in some of the greatest controversial FIFA World Cup moments and landed himself on this list.
In the 1986's FIFA World Cup match between Argentine and England, a poor interception played the ball enticingly up into the air between England keeper Peter Shilton and the Argentinian genius Maradona.
Maradona got the ball with his hand rather than their head and pushed it into the net. Despite England's player's protest, the referee awarded the goal in favor of the Argentine as the referee claimed that he didn't see.
4. Messi's Hope Of Winning the World Cup
Back in 2014, Argentine under Lionel Messi's captaincy reached the finals of the FIFA World Cup and rebuild everyone's hope.
Argentina was that close to capturing the golden trophy, but God's plan was not with him, and Germany in the last ending moment broke the deadlock.
5. De Jong's Kung-Fu Kick
Football is also considered a gentlemen's game, but in some scenarios, things get worst, and players lose control. Just like in the 2010 FIFA World Cup final between Spain and Netherlands where Nigel De Jong took drastic measures to stop Xabi Alonso's creative influence.
The Dutchman caught the playmaker plum in the chest with what can only be described as a kung-fu kick.
These top 5 iconic moments of the FIFA World Cup might rebuild the whole excitement for football lovers as few weeks left for the mega event taking place in Qatar. But before that, you must know everything about the FIFA World Cup 2022 in Qatar and explore the game.
What do you think of the story? Tell us in the comments section below.