Since Monday, furious anger spread all over the Middle East because of some seriously controversial comments made by an official of India's ruling party, BJP, about the Prophet Mohammed.
Everyone knows that the day the BJP party ruled over the Indian government things were bad for the Muslim minorities and it's spreading endless hatred.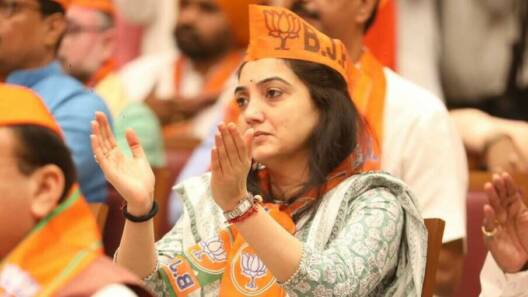 But these ridiculous comments made everyone angry, even Middle East has banned some of the major Indian products and other things well. But in this whole scenario, none of the Bollywood Khan has spoken about it or raised their voice.
Many Pakistani celebrities such as Faysal Quraishi and Shaan Shahid, called out the Indian government for inciting hate. But Shaan took another approach and called out all the Bollywood actors for keeping mum on the matter.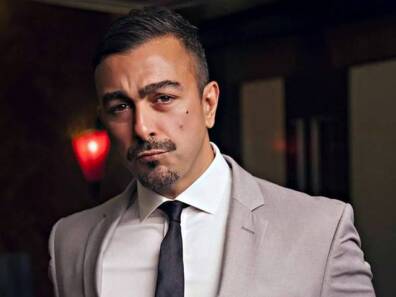 Shaan took the whole matter to the micro-blogging platform Twitter where he released a series of tweets in which he scold and lashed out at Bollywood's Khan, namely Shah Rukh, Salman, and Aamir, for not raising their voice against the ruling party.
Shaan tweets against all the Bollywood Khans
We all have witnessed that none of the Khan say anything whenever anything happens to Muslims. But not speaking in such a sensitive matter where other celebrities raised their voice and showed great respect towards the Muslims.
Shaan used the hashtag, 'Ban Indian Brand', Shaan added, "Muslims of the world must condemn and boycott [Indian brands]. BJP is a curse for India. The Muslims of the world condemn the remarks on our Holy Prophet PBUH." He then added, "Shame on Modi."
In another tweet, the actor shared, "Kuch adaakaar ab bhi khamosh hain BJP kai khilaaf bolnay sai.Yae kehtay thai fankaar ki koi sarhad nahi hoti.
Bhai sarhad nahi hoti, sharm tu hoti hai kai woh bhi baich di? (Some actors are still not speaking out against BJP. These are the same actors who used to say art transcends borders.
Maybe there's no border but there has to be a shame. Or have you sold that as well?)" He then added, "Raise your voice, condemn the hateful speech against our Prophet PBUH."
Lastly, sharing a picture of Shah Rukh, Salman, and Aamir, Shaan penned, "Silence of the … LAMBS." He went on to use the hashtags condemning and BJP hate speech.
Previously, Swara Bhaskar has been the voice for the Muslims and didn't stop supporting them. She also took the matter to her social media handle and shared her stance on it.
"Uproar in the Arab world following insults to Prophet Mohammad by ruling party spokespeople on national TV led to calls to boycott Indian products trending on Arab social media," the Veere Di Wedding star penned. She added, "Mohan Bhagwat's statement and BJP suspending Nupur Sharma and Naveen Jindal are the results. Hate doesn't pay!"
Swara Bhaskar also raised her voice for Hijabi girl who went viral when she confronted Hindu mob and faced them.
Background Story
For those who don't know what happened and what were the comments then it is for you. Comments made by Bharatiya Janata Party spokeswoman Nupur Sharma who described the Prophet Mohammed's relationship with his youngest wife have sparked a furor among Muslims.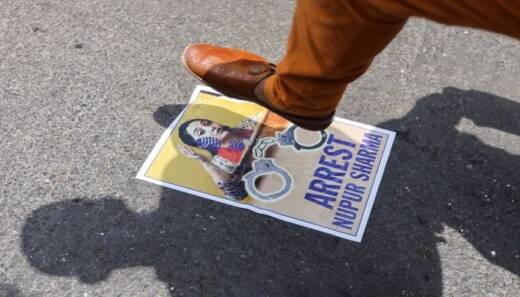 Bharatiya's televised comments during a debate made everyone angry and people are demanding her arrest immediately. Middle East countries such as Saudi Arabia, Qatar, and other countries in the region, as well as the influential Al-Azhar University in Cairo, condemned the comments by a spokeswoman for Indian Prime Minister Narendra Modi's party, who has since been suspended.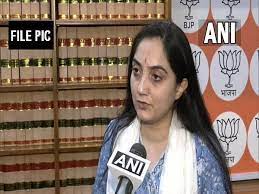 Later Sharm using her social media platform came forward and apologized after the great number our outrageous comments against her. Sharma said on Twitter that her comments had been in response to "insults" made against the Hindu god Shiva. "If my words have caused discomfort or hurt religious feelings of anyone whatsoever, I hereby unconditionally withdraw my statement," she said.
There are endless remarks or comments made by BJP leaders on national television or social media without hesitating. One of the leaders in 2020,  claimed that Indian Muslims don't deserve equal rights.
What do you think of the story? Tell us in the comments section below.