Footwear does play a vital role in our wardrobe styling and that's why people are too conscious about their footwear too. When it comes to footwear most people think about only one category and that's none other than Sneakers.
Sneakers have their world with premium exclusive collections, that surprise the audience with their comfort and design. Among sneakers, Jordans stands tall among others and creates high margin revenue.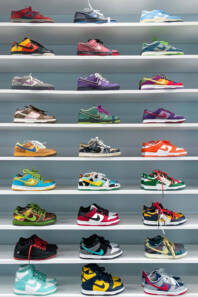 There's no doubt other sneaker brands also provide the same quality design and comfort, but the way Jordan has been hyped for the past two decades none of the other brands could catch up with them.
Although everyone knows Nike has always been on the headline, whether Satan lawsuit or some other controversy.
Not only celebrities, sports athletes, but basketball players also have collaboration with Nike Jordans and produced some of the iconic pairs that stunned the sneakerheads.
This year due to pandemics, the sneaker world didn't stop their production and produced some of the most expensive sneakers in the market.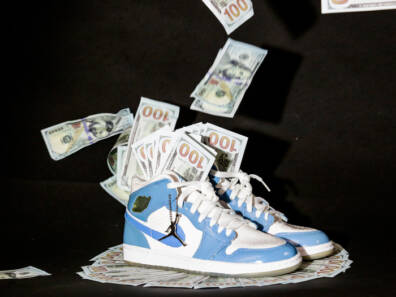 For the new fellows out there, be aware that Sneakers cost you a lot of money to buy one pair. It's a huge industry or says market where people even resell their sneakers too and make thousands of dollars.
Internationally Sneakers are famous widely as compare to the Asian side.
Most Expensive Sneakers of 2022 In The World
In 2021, many of the elite brands produced outstanding sneakers in the market and made to the headline. Focusing on the cost of 2021's most expensive sneakers would be focusing on the money that might cost millions of dollars and guess what people have spent it too.
Solid Gold OVO x Air Jordans: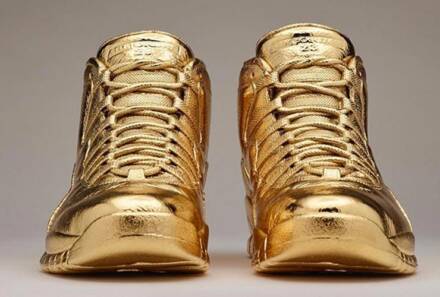 As mentioned above, Jordans shining in the sneaker world for ages and even this year too. The very first pair is the Solid Gold OVO X Air Jordans and they will cost you $2 Million.
Why you should buy it? Is it worth spending 2 million on a pair of sneakers, well it's up to you because this beauty is coated with 24K gold, and Nike collaborated with Drake to make this goldish Jordan sneaker?
The shoe is officially made by American artist Matthew Senna and each of the pairs weighs 50lbs, the heavy man.
Buscemi 100 MM Diamond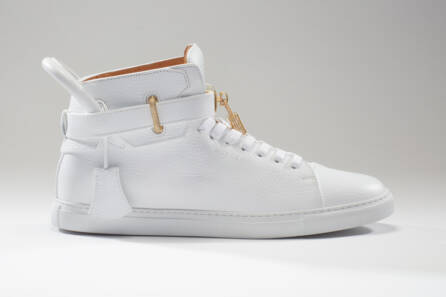 Second, on the light is the Buscemi 100 MM Diamond and costs you $132,000. You believe it or not, but these shoes are made of real diamonds. Loaded with 11.5 carats of diamonds and also set in 18K gold. Keep out of reach from faint-hearted people, it's fancy and unique in every way.
Eminem x Carhartt Air Jordan 4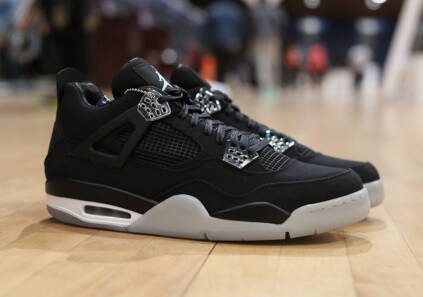 Talking about sneakers and don't mention Eminem's new edition of Jordan 4 wouldn't be fair. Eminem one of the most famous rappers in rapping history always been the center of attention for his rapping and unexpected collaborations with Jordans. He loves his sneakers and creates some unique ones too.
His new pair Eminem x Carhartt Air Jordan 4 is a real deal and costs you $30,000 only. Fun fact, they only 10 pairs of them.
Air Jordan 12 (Flu Game)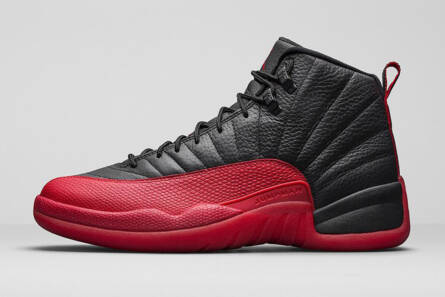 This pair is the famous one, because the legendary Michael Jordan himself wore it in the infamous 'Flu Game' and why the flu game? Because he played that specific game while having flu and from that, this name came up.
Air Jordan 12 (Flu Game) selling for $104,000 and let you know that these are also one of the rarest pair on earth.
Adidas NMD_R1 Friends and Family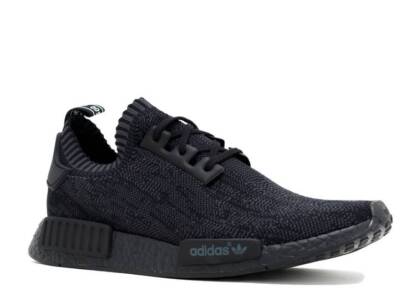 Taking a little break from the Jordans, included Adidas NMD_R1 Friends and Family pairs. It's one of the Adidas most expensive pairs ever made and it cost you $10,000. For a fact, not everyone can carry this piece of pair but still sold unimaginable pairs and been a successful pair.
Air Jordan III OG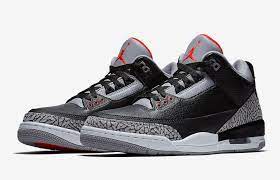 You can't ignore Jordans for sure and this time Air Jordan 111 OG which officially wore by the man himself Michael Jordan. He wore it and slam dunked Dominque Wilkins, which made the sneakers more precious in every aspect.
Air Jordan III OG selling for $4,500, although if you get your hand then should keep it for sure.
It's true the list majorly consists of Jordan pairs, but you cannot deny that Jordan's uplift the style and sneaker market. Whenever a new sneaker guy enters into the world of sneakers his mind undoubtedly goes to Jordans and that's the fact.
READ MORE: "Tick Tok Tick Tok"-2021'S Most Expensive Watches You Need To Know
What do you think of the story? Tell us in the comments section below.