Disclaimer*: The articles shared under 'Your Voice' section are sent to us by contributors and we neither confirm nor deny the authenticity of any facts stated below. Parhlo will not be liable for any false, inaccurate, inappropriate or incomplete information presented on the website. Read our disclaimer.
Desi people can come up with anything, at any time just for the sake of making conversation. Sometimes the questions may make sense, other times, they are just fillers that make us think, "Bro, aqal nahi hai kya?"
Following are some examples
1. Asking Girl, "Ye Picture Mae Tum Hu?"
When a girl uploads her pic on a social site, boys instantly ask "yeh pic main aap hai?" . Lol nahi pal, its my door ki rishtedar!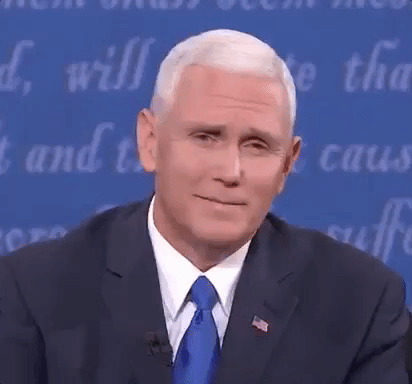 Source: giphy.com
2. Calling Your Friend at 3:00 am and Asking them, "Bhae so rahay thay kia?" 
3. Flirty Guys Never Show any Reluctance to ask Girls their number "Apka Whatsapp kia hai? "
4. After having bruise or getting wound,others ask you "Beta lagi hai apko? Dard ho raha?"
Nae aunty bohat maza aa raha hai
5. "PATLI PIN WALA CHARGER HOGA?"
6. "Aur Beta Parhai Kese Chal Rahi Hai?" whenever your relatives or your elders see you
7-"GARAM PAANI ARAHA HAI YA NAHY?"
8- When you are in the bathroom and someone asks "Kia Kar Rahay Ho"?
Atomic bomb ki testing kar raha hun !
9. When You are Skinny and Everyone Says "Beta Ghar Valay Kuch Khanay ko Nahy Dete?"
10. "Wifi Ka Password Kia hai?"
When you go to someone's house and just bother for wifi rather than food and get enthralled by the host.
11. "MAY I GO TO WASHROOM?"
12. "Abbu Achay Hai Zada ya Ammi?"
Oh, c'mon , this is the stupid one I have ever heard, you can't battle between mom and dad ! smh
13."Bhae bike 1 liter kitna mileage deta hai?"
This is one of the most common asked by boys on the roads.
14. "Beta shadi kab kar rahay ho?"
15."Phone per kon tha? Kis say bat ker rahi thi/rahay thay?"
Relax there's no one, I am single
16."Aap lougon ki light kitnay ghantay ke lye jati hai?"
Well this is the serious issue and we can't exactly guess about it lol
Well, these were some of the comical questions that are not only funny but also question your common sense.Anyways we frequently asked such questions and as I said you just can't resist yourself.