Living in the advanced digital world, parents continue to travel over long distances to purchase their kid's uniforms. Due to the unavailability of online stores, they have no choice but to visit the physical outlets. It is not only inconvenient but also wastes time.
To make the chore less stressful and more convenient for parents, Youniform has introduced a digital space through which you can now buy uniforms from the comfort of your own home.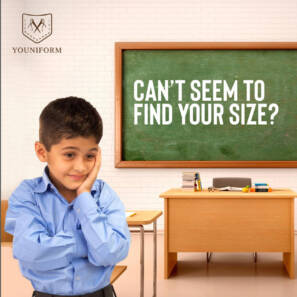 With the online store open 24/7 and accessible from anywhere with internet access, you can easily fit online shopping into your schedule no matter how busy you are.
Youniform is glad to make your life a tad bit easier by offering delivery at your doorstep.
Youniform Pakistan's first online uniform platform
Youniform is Pakistan's first online uniform platform, allowing customers to purchase both via the website as well as through a mobile app that supports both Android and iOS devices.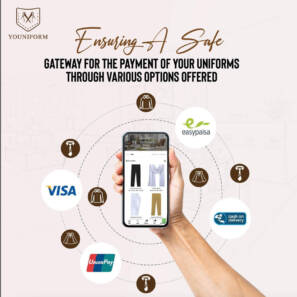 This is more than some usual uniform outlet; it will offer you a wide selection of products that will produce high-quality uniforms. There has never been a website that allows you to customize your uniform as per your exact measurements like Youniform.
With unsurpassed customer service, Youniform has established an all-encompassing standardized uniform supply chain throughout Pakistan.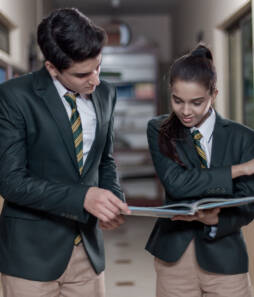 It's time to break the traditional ways of buying uniforms, providing quality, comfort, and convenience at your fingertips.
What Youniform is offering you?
High-quality fabric
Durable and robust stitching
OekoTex certified accessories
Easy payment options
Delivery at your doorstep
Customized as per your fit
No need to fret over payment methods. Youniform allows various payment options, including cash on delivery, credit/debit cards, UnionPay and Easypaisa.
Youniform services all over Karachi and Hyderabad. Customers in Karachi can also avail themselves of express delivery. Youniform lets you choose from a wide variety of sizes and styles while purchasing uniforms online. You no longer need to waste your valuable time visiting the shops.
What do you think of the story? Tell us in the comments section below.