The prospect of music in Pakistan has close ties with Pepsi. There's a subtle combination and the brand has given back a lot to our music industry. One of the best examples is the Pepsi Battle of the Bands. It aired 15 years ago for the first time and now it's back to enthrall us with much more entertainment, presenting a bunch of talented artists that would be the future of our music industry.
Presenting the judges, Fawad Khan and Meesha Shafi – Farooq Ahmed also joined the club!
Anyone who spent their childhood in Pakistan was hit with a wave of nostalgia after their first look at the judges.
Fawad Afzal Khan, once the lead singer of Entity Paradigm.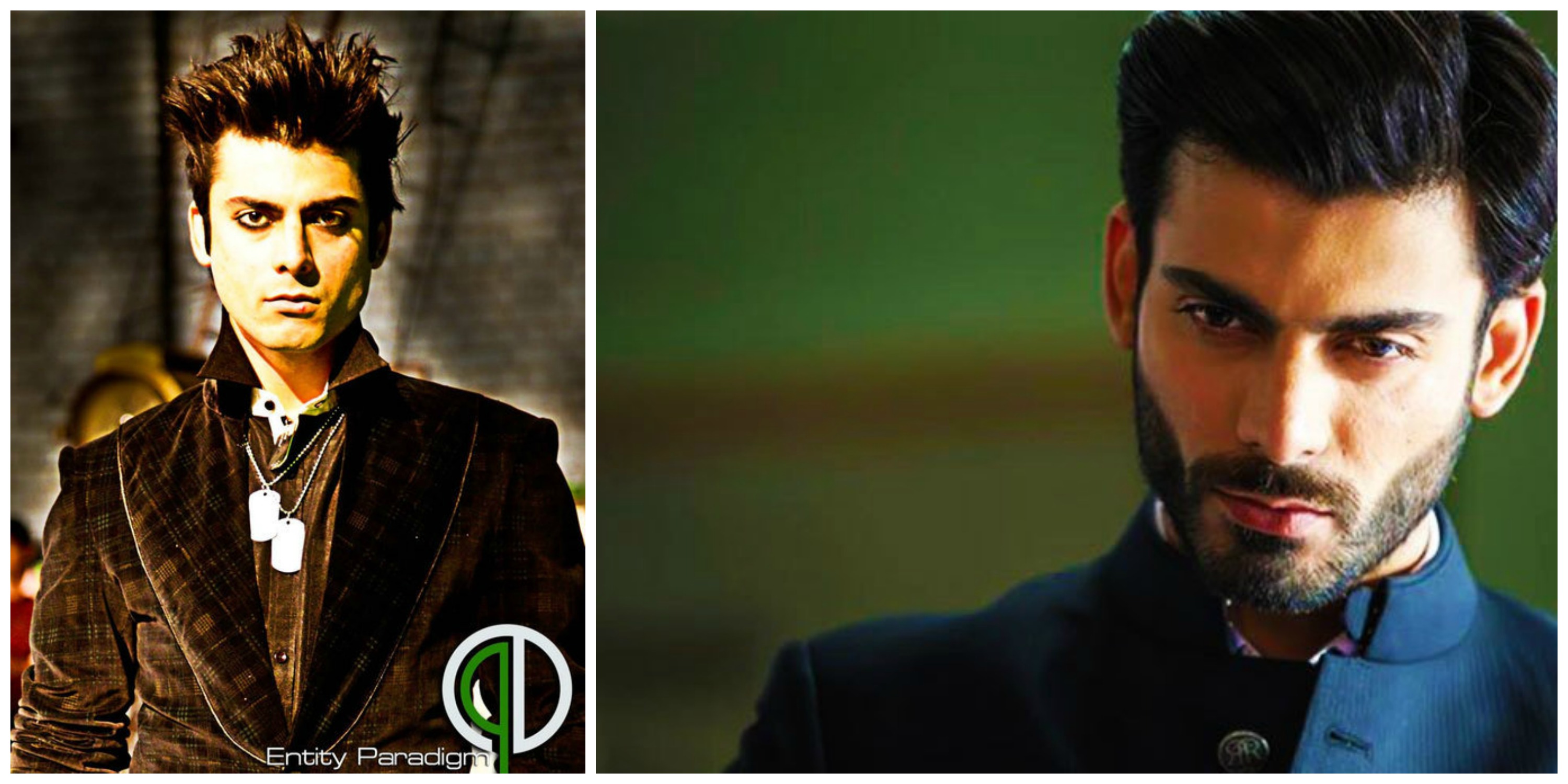 Meesha Shafi, a beauty with amazing vocals who was once part of Overload.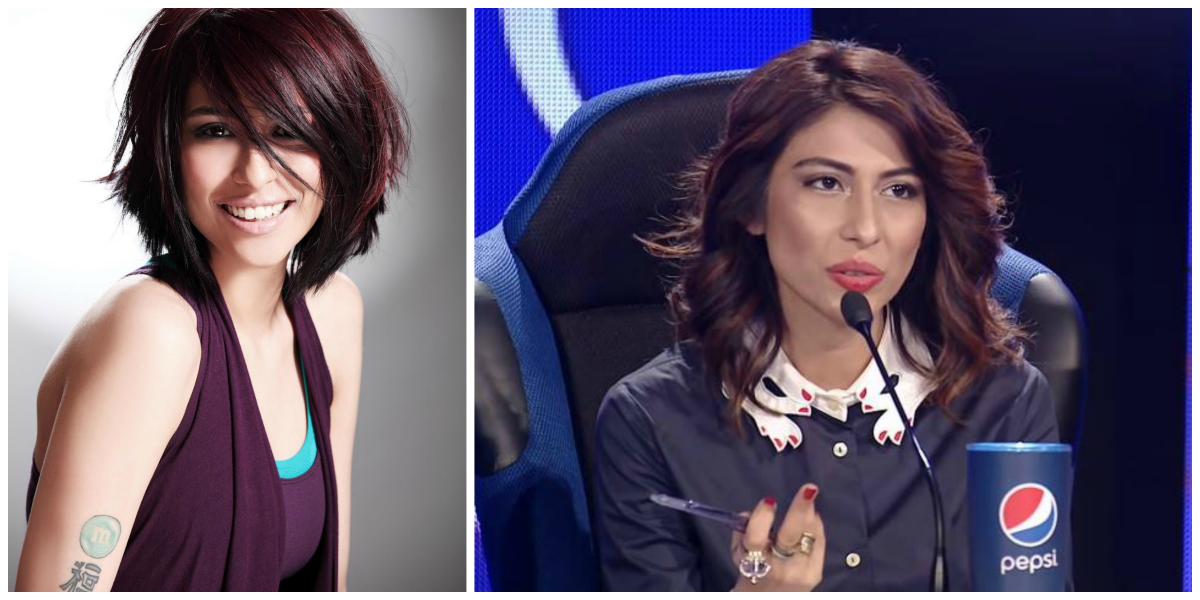 Farooq Ahmed, the lead singer of Aaroh, a band that every millennial associates with their childhood.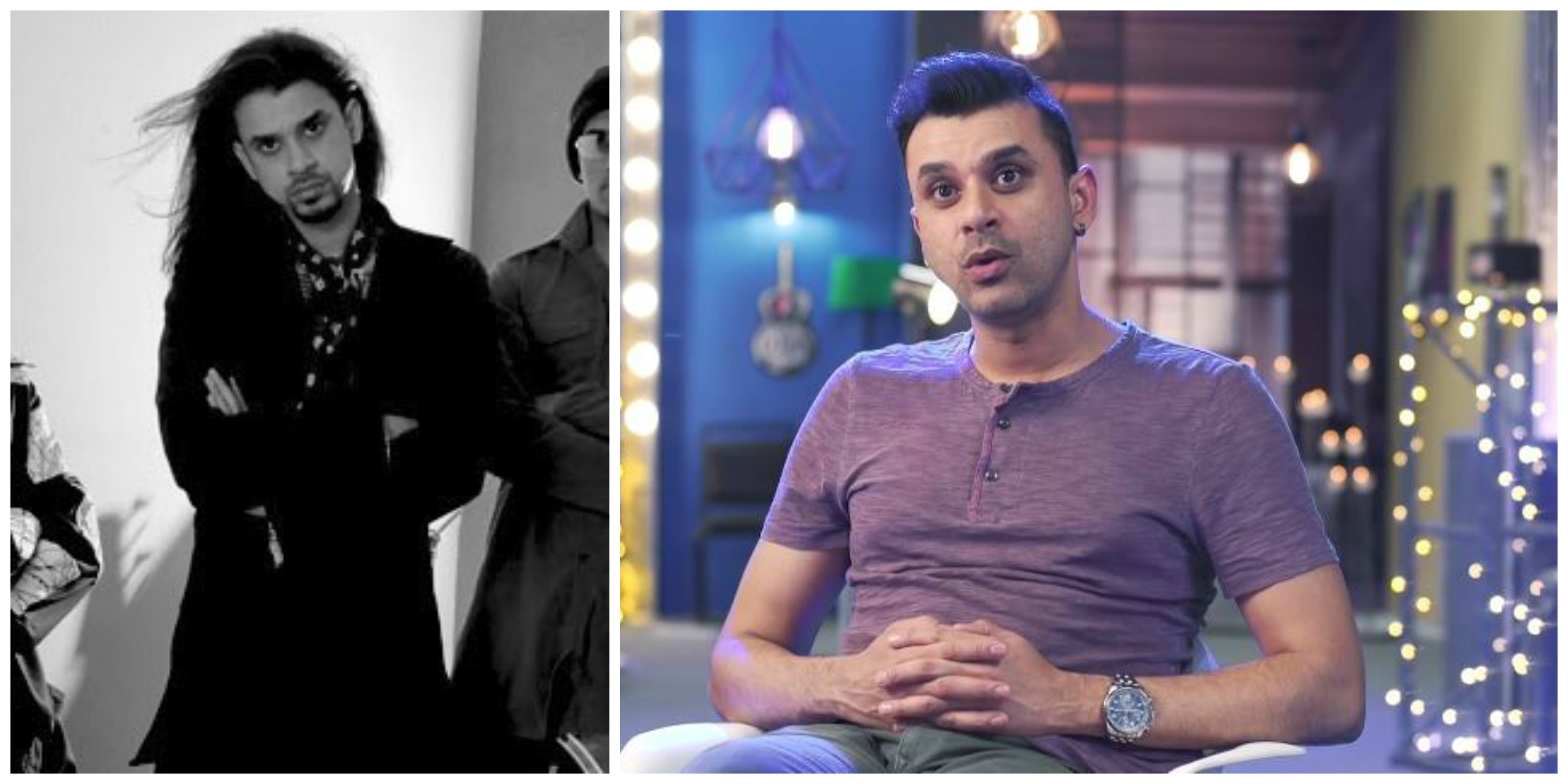 These three singers brought back so many memories for us. I remember buying cassettes and listening to their albums on my walkman while cycling around in my apartment complex. Watching them on screen again triggered all sorts of emotions that I simply can't put into words.
Ayesha Omer did an amazing job as the host, adding her own fun element to the show.
Let's start with the bands that caught the judges' attention. These are the bands that really outdid themselves and pushed the boundaries of music.
Naqash
This was a group of 5 people-4 guys and 1 lead singer, Mehak. Trust me when I say that she was the one under the spotlight. She was a powerhouse of vocals and when she started singing, anyone who had previously doubted her would have changed their mind. With her at the lead, the band performed Bolo Bolo by Sajjad Ali and stole the judges' hearts, especially Fawad Khan.
YOU KNOW, WE HAD "SLASH" IN TOWN!
This band, Kashmir, found their name from their debut song, "Rani-e-Kashmir." Their lead guitarist, Wes, stole the show and gave off serious Guns n Roses vibes. Fawad labeled him "Slash" (leader guitarist of Guns n Roses). They sang Hamesha by EP and their take on it was phenomenal.
Aura
This band had a style that was unique like no other. Meesha could feel a Coldplay-vibe about them and I'm inclined to agree with her. If they work towards music with a passion, I'm sure the will revolutionize Indie music in Pakistan.
OB Positive – these guys were the definition of mellow
Just as their name sounds, their music was a gateway to "feel-good" emotions. Their music was simple but that simplicity in itself spoke volumes. Anyone listening to them performs would feel the music flowing through their bodies and feel completely at peace. The judges spoke in favor of their performance and had nothing but praise for them.
How did the rest of the bands do?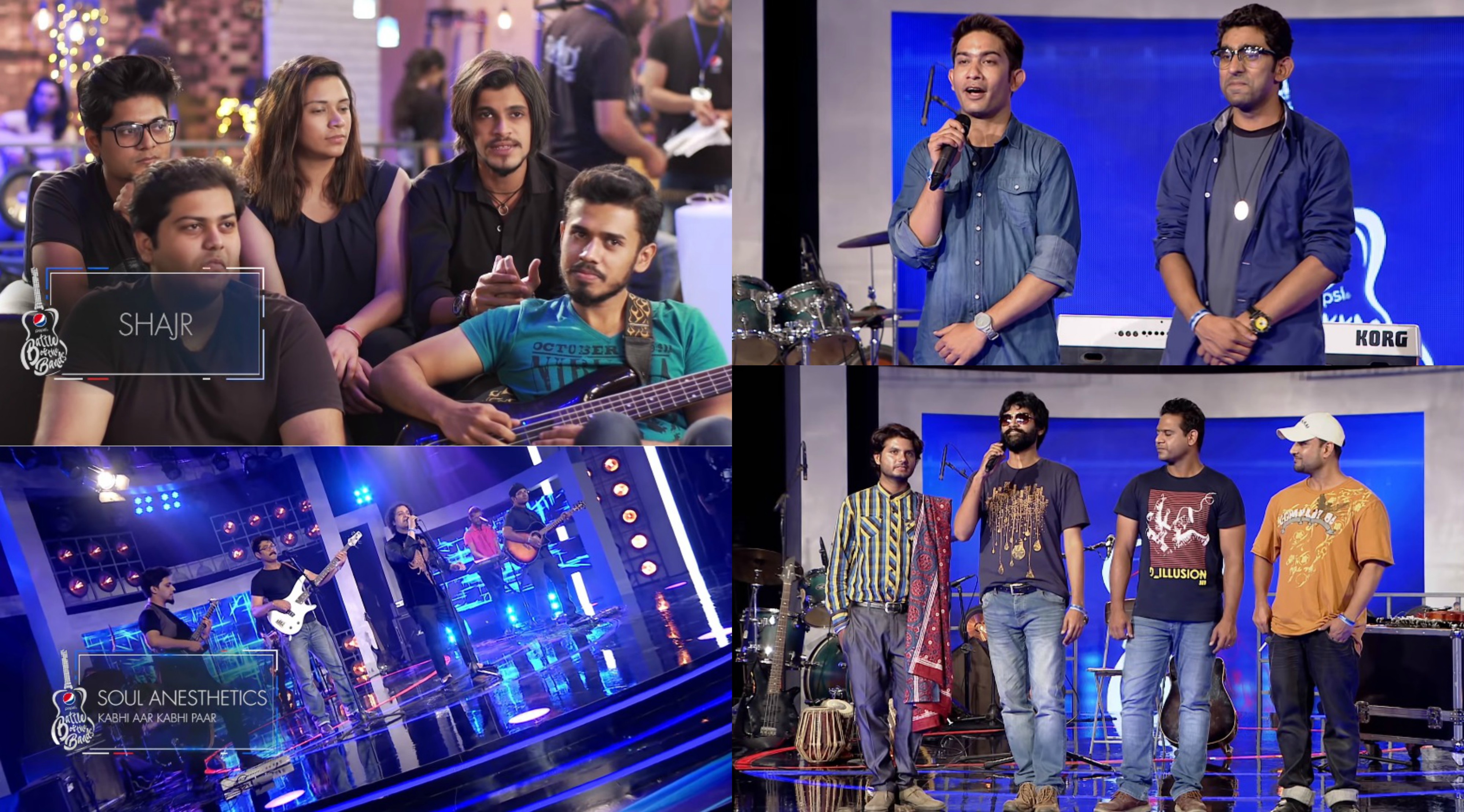 There were other bands who participated in the contest as well. They give it their all and even though they were good, they lacked that wow factor other bands had. The judges, especially Ahmed Farooq, gave them constructive criticism to build on. Hopefully, we'll see them emerging in the music industry soon.
In case you missed it, you can catch up on the whole episode below:
So guys, how did you find the first episode of Pepsi Battle of the Bands? Must mention, it's not going to be an easy competition because we came across so many extraordinarily talented artists. Let's gear up next weekend for episode 2!