KARACHIIIIIII!!!!
Another news and we can't contain our excitement! A new picnic spot has been discovered in none other than the beautiful city, Karachi. It was first seen on social media when Sohaib Khan from Karachi posted a video on social media.
The video actually showed Bhit Kohri which is a sun-drenched beach with deep and clear blue water. It is situated at a short distance away from Mubarak Village.
I know this doesn't look like a beach in Pakistan, but I am telling you that you need to check it out ASAP.
This beach is also known as the Ghost Hills (for a God-knows-what reason) It is the most secluded beach spots of Karachi. Bhit Kohri beach near Mubarak Village offers beautiful landscape and crystal clean water with an amazing scenic view.
Although, some of us might be hearing this name for the first time (same) this place is quite old. Sohaib Khan went to the place on his trusty jeep 'Tumbler' after being recommended by Muhammad Hanif Bhatti, the founder of PakWheels.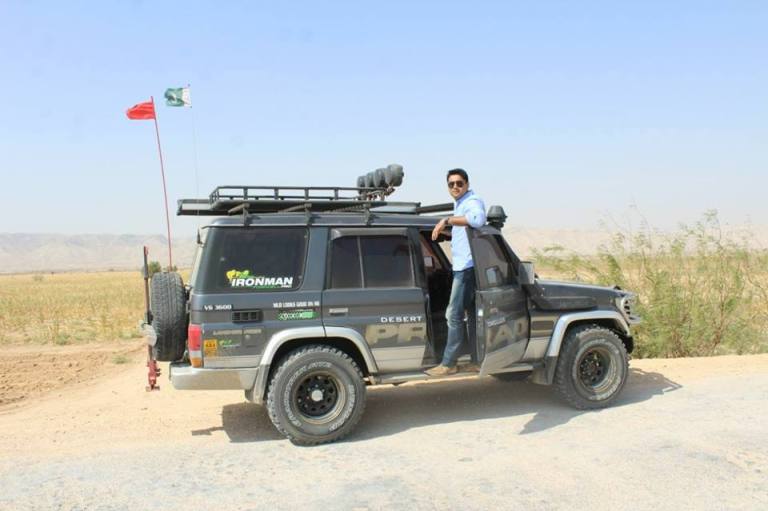 So you can notice that this new picnic spot seems a bit lonely and empty. This is because just a few people know about it and also the fact that it is so far away.
When I said it is in Karachi, it is not actually in the city area like the Seaview Beach. It is near Mubarak Village which is an hour away from the city. The location of the village is available on Google maps but the location for Bhit Kohri might not be. But it's fine because Sohaib has a detailed guide on how you can get there.
Once you have reached Mubarak Village, you can ask any local to take you 'Bhit Kohri' which is 20-25 minutes walk away. Or if you have a 4×4 vehicle, you can take the 'off-road track' just to the right of Mubarak village until you reach the spot.
Check out this video!! OMG!
This blue and clear water is not Thailand….this is Bhit Kohri, Sindh MashAllah our country is so beautiful !

Posted by Fixit on Monday, August 27, 2018
There are no hotels, shops, or any other facilities available near the place. So make sure to bring food and other things you require. So be careful and pack things accordingly.