Bollywood star Sonam Kapoor is known for not mincing words. The actor, who is expecting her first child with husband Anand Ahuja, has been sharing her journey to motherhood transparently. Other than this, the Saawariya star has often called out Bollywood and its problematic practices.
In an interview, Sonam Kapoor recently shared how the young actors of today's age are overtly-sexualized. She went on to comment how the prevalent paparazzi culture has promoted 'highly sexualized imagery.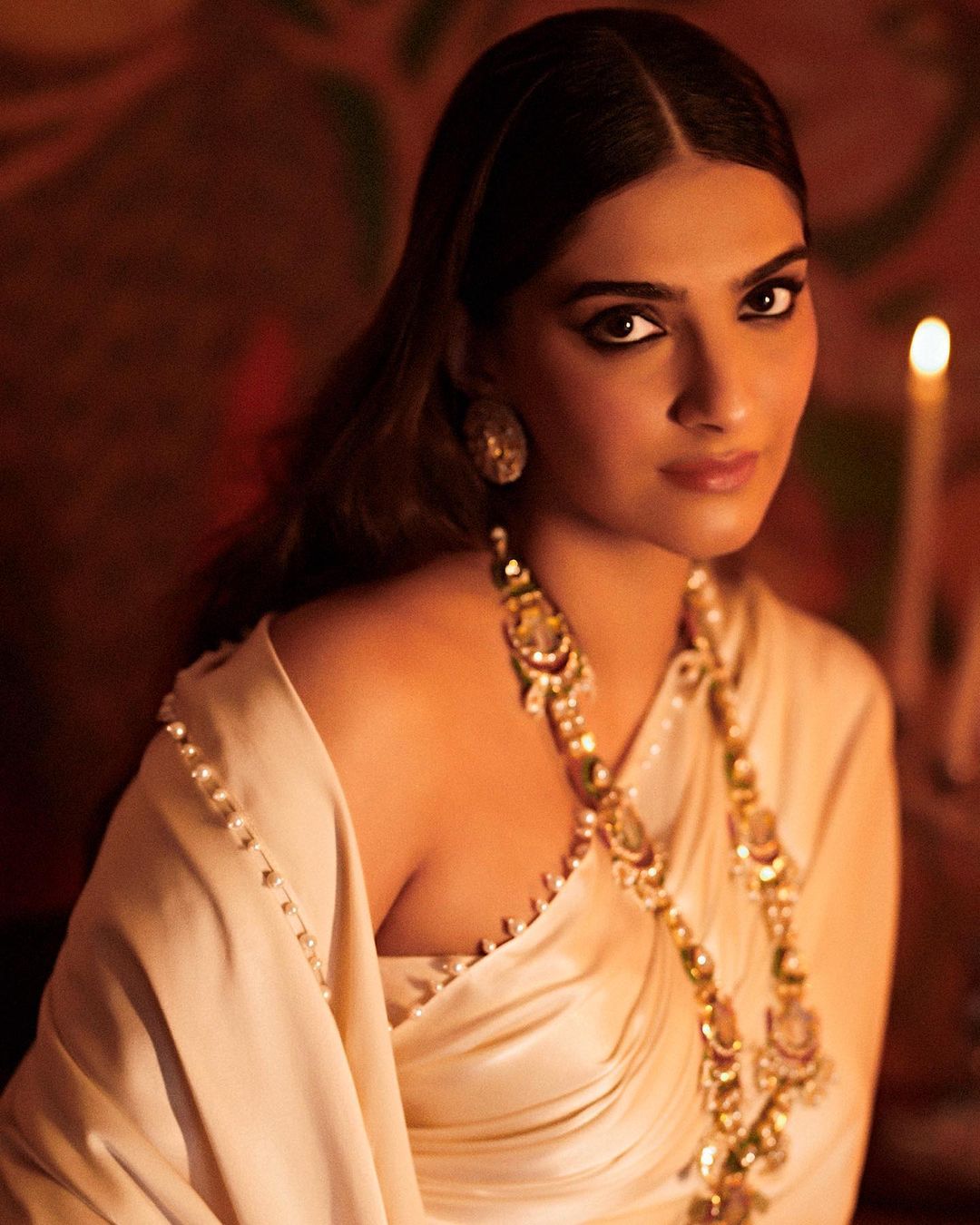 The Indian Express quoted the Khoobsurat star as saying, "There are these paparazzi videos of actresses, where they are using these phone cameras and they are zooming in on their butt or on their breasts".
"Or, if they are walking up the stairs, they are showing their jeans. It is a bit weird, and you can see that the views on that are way higher."
"Like, if I put a sexy photo of myself on Instagram, it is got like 10 times more likes than a picture of me in a pretty dress. I promise you."
The click-bait culture
The award-winning star then divulged how many of her colleagues have been victims of the click-bait culture. Sonam commented, "In this world of clicks and likes… Especially in the West, where you have reality TV celebrities with their photoshopped, touched-up, plastic surgery-ed-out view".
"That is very highly sexualized imagery that's trending right now. And I see a lot of my young colleagues who are catering to that audience, like clumped up lips… And it is not their fault."
In a chat with Hindustan Times previously, the I Hate Luv Storys actor said it is easy to stereotype people. "Like if you are a heroine, you are diva with low morals, a fashion model is shown as drugged and that media people often lie. There will be stereotypes everywhere and my endeavor is to break the stereotypes. Stereotypes are so dangerous," she had said.
"Judgment in our country comes in various forms, we always are conformed to thinking or be in a certain way. That is very cruel. Each and every person has a choice of who they want to be," she added.
Read More: Sonam Kapoor Reveals How She Felt Unsafe In An Uber In London
What do you think of this story? Let us know in the comments section below.