Nida Yasir's morning show is full of controversies and PR stunts that no one can assume that they can go that far.
For the past decade, Nida Yasir's morning show has done various weddings, insulted big celebrities and now one of their celebrities recently left the show because of one guest.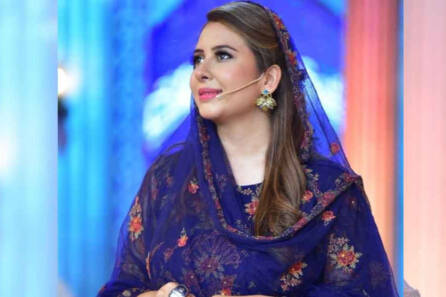 Yes! You heard it right, the host and salon owner Rabia Anum appeared at "Good Morning Pakistan" with Nida Yasir.
But at the beginning of the show, Rabia Anum left because of Mohsin Abbas and gave the proper reason for her leaving the show.
Rabia Anum left Nida Yasir's Show Because Of Mohsin Abbas
Mohsin Abbas accused him of domestic violence back in 2019 and it became a high-profile case.
As the video went viral all over social media, Rabia was not told before that she had been invited alongside Mohsin on the show and during the initial timing, Rabia decided to leave the show.
She apologized to the ARY staff, Nida, and crew for leaving the show. But before leaving she made a strong point and even Nida also agreed.
Don't Want To Participate With A Wife Beater
According to reliable sources, while walking out, Rabia said on live television that she cannot share a platform with a wife-beater.
Rabia Anum has been very vocal about Mohsin and his wife Fatema's case. From the beginning, she had supported Fatema and she's against such domestic violence.
What do you think of the story? Tell us in the comments section below.