FIFA World Cup is getting exciting match after match and heading towards the near stages. Portugal last night outnumbered Uruguay in every manner from ball possession to scoring two crucial goals and headed in the round of 16.
Bruno Fernandes was the main player who performed exceptionally throughout 90 minutes and exhibited his true football skills.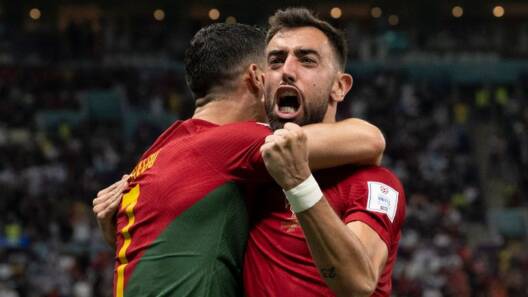 Uruguay surely struggled to keep the possession and missed some close chances to get a strong lead. Portugal's performance compared to their previous match looked way better and more promising.
Portugal Qualified For the Round of 16
Everyone's eyes are stuck on one man and that's Cristiano Ronaldo. Ronaldo celebrated his goal in the second half, but unfortunately, it wasn't his and later awarded to Bruno Fernandes.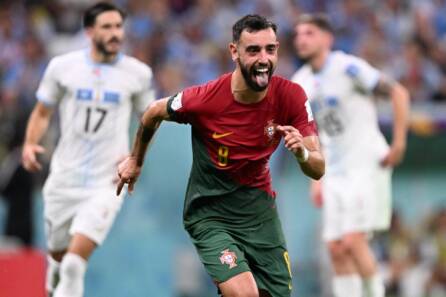 Fernandes curled in a cross from the left that barely went over the head of the leaping Ronaldo and bounced into the far corner of the net in the 54th minute to give Portugal a 1-0 lead.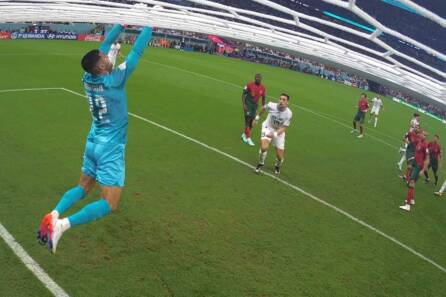 That was the moment when Portugal gained full control over the game and managed to dominate. Uruguay tried many chances to find the net, but Diego Costa Portugal's goalkeeper didn't let anyone pass through and stood like a wall.
The second goal came in the form of a penalty, after a handball by Jose Maria Gimenez as he slid in to challenge Bruno.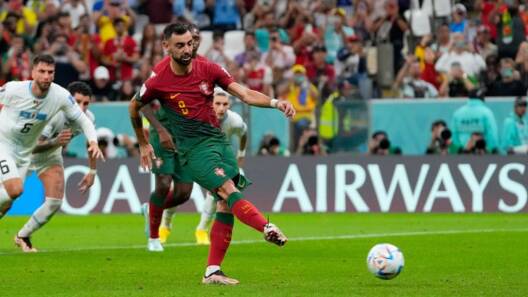 Bruno calmly chose the right spot and gave his side two goals cushion. His two goals and contribution sent Portugal to the round of 16.
Bruno Fernandes On First Goal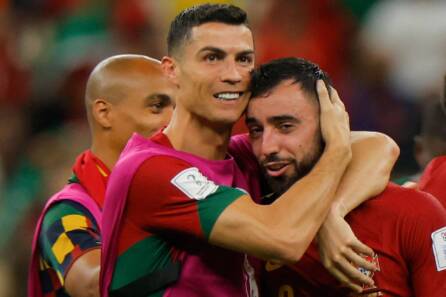 "I don't think it matters who scored," Fernandes said about the first goal. "The feeling at the time was that he (Ronaldo) touched the ball — I was crossing it to him — but what's important was we moved into the next round and beat a very big opponent."
Up till now, three teams have qualified for the round of 16. Now everyone's attention shifted towards Argentina which had a rough start and lost the first match against Saudi Arabia. But won second against Mexico and live in the tournament.
What do you think of the story? Tell us in the comments section below.