It does not come as a surprise that sexual harassment in Pakistan has become tremendously common. Although it has always existed, in today's times the number of harassment incidents occurring in the work environment has massively increased.
Moreover, the majority of incidents are mostly not reported, or even when reported, the senior managers pay no attention to these grave matters. Even the government hardly takes any quick action against it.
On LinkedIn, a girl shared some screenshots of her friend's conversation with an employee of Port Grand Limited. This friend had an interview at Port Grand Limited with Faraz Naseem, who post-interview insisted her to meet him.
Here are the screenshots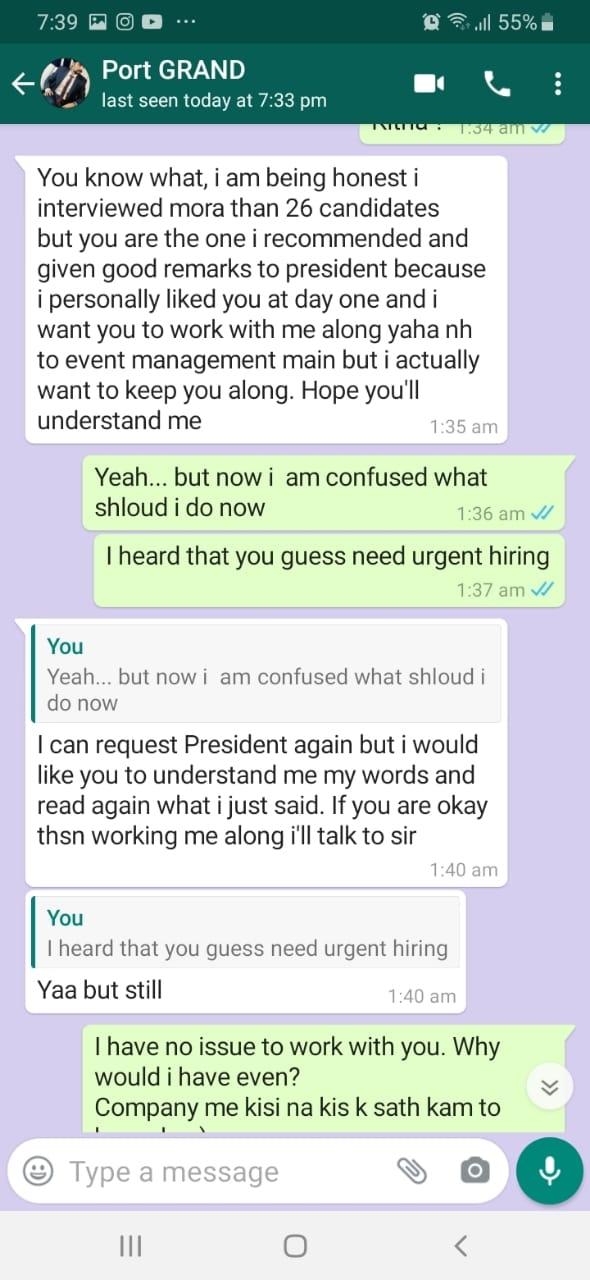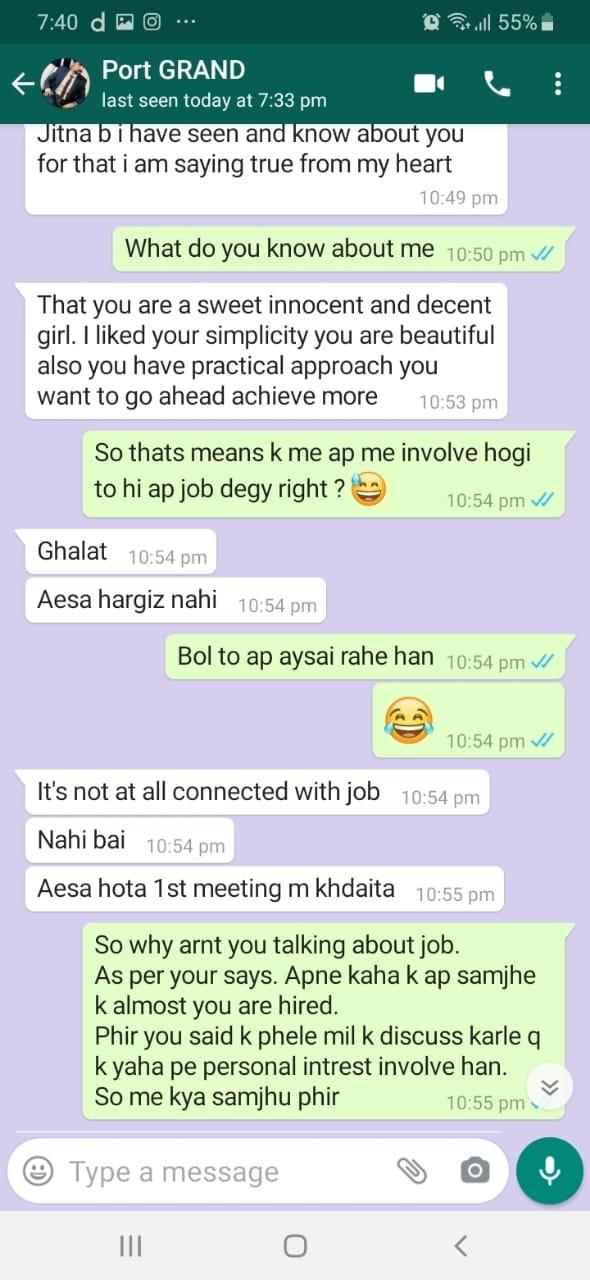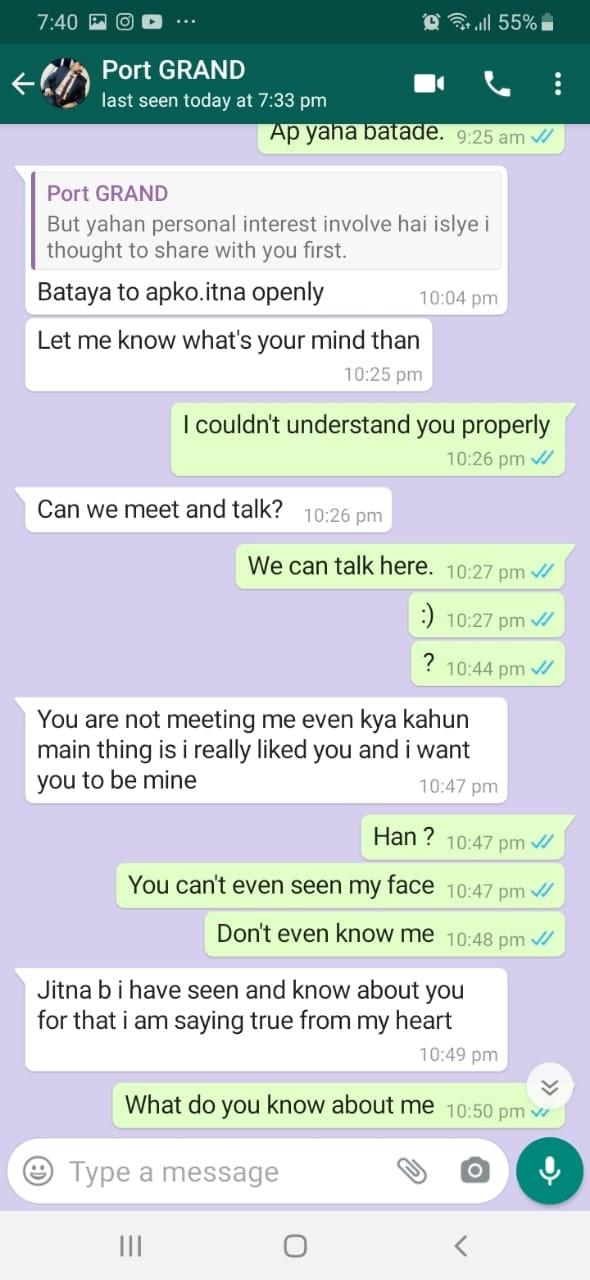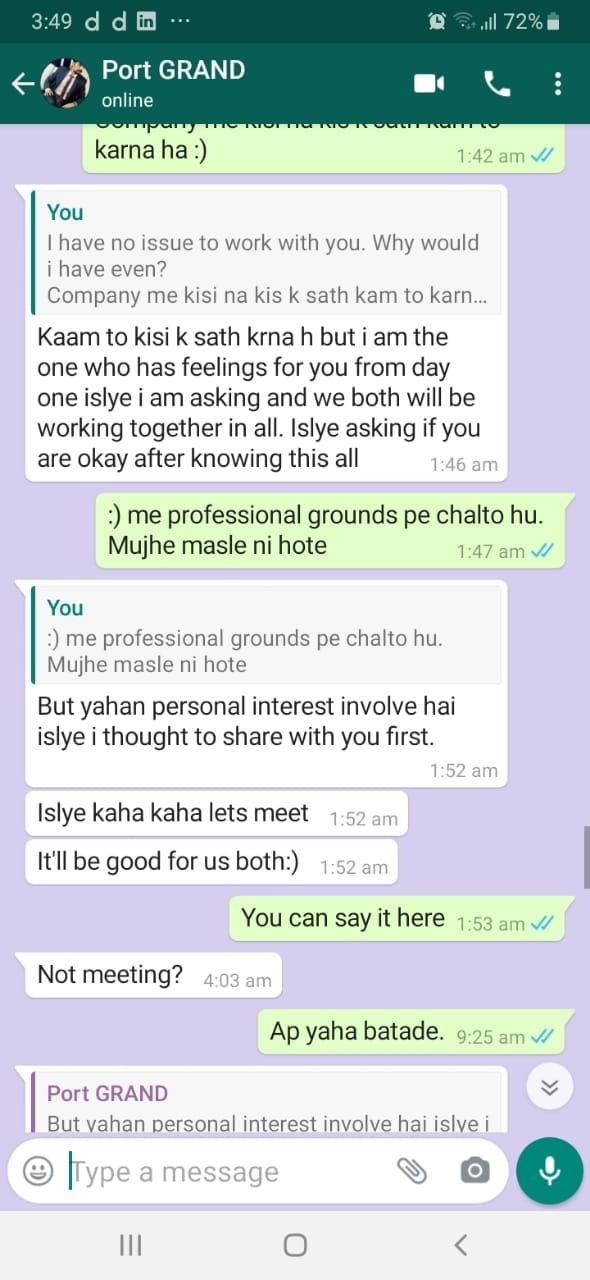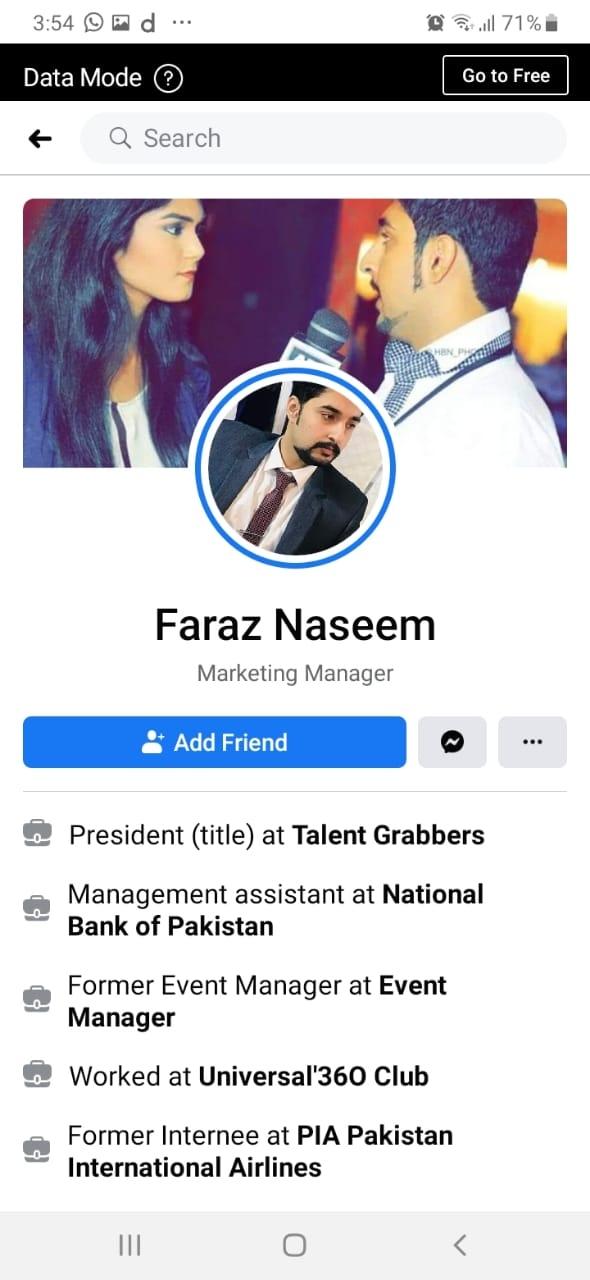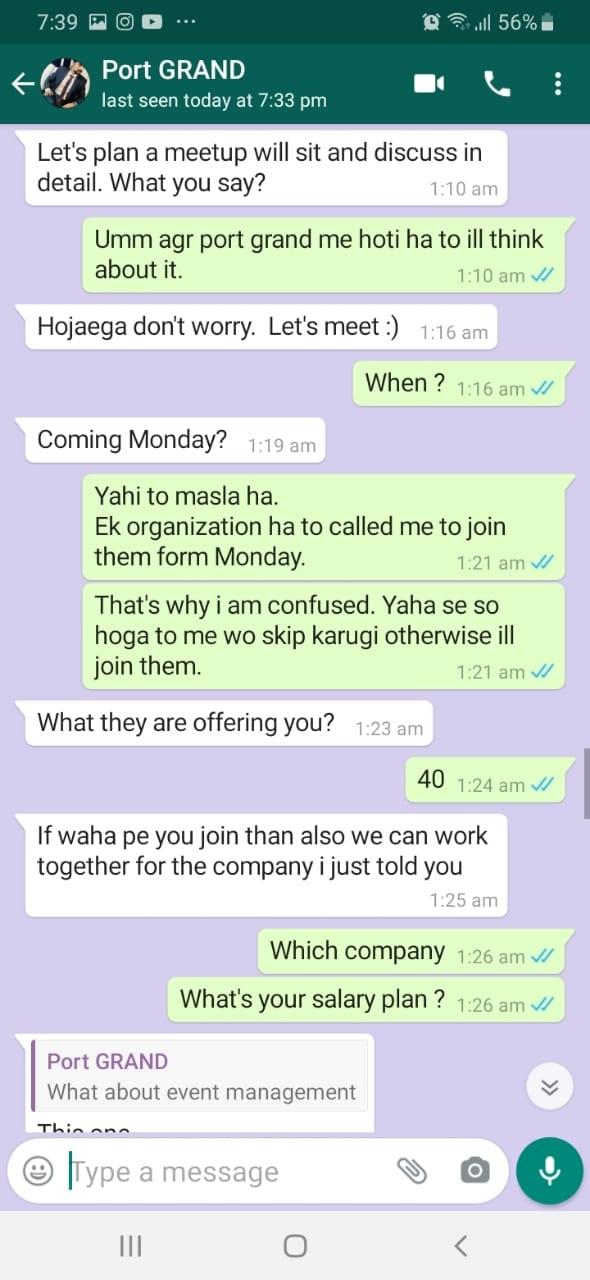 She writes about how the guy kept on insisting her to meet him regardless of her constantly refusing to. According to the screenshots, the guy began to 'personally like' her from 'day one' and wanted her to work with him.
In addition to this, he also says that if she wants to 'go ahead achieve more', he has a 'practical approach' for it. Although the girl confronts him about how he's asking her to get romantically involved with him in order to get the job, the guy downright denied.
How is saying 'I really like you and I want you to be mine' even professionally appropriate?  The girl is simply looking for a job- and upon asking about her post-interview status, the guy brooks no refusal and continuously ask her to meet him.
What's even more sickening than these screenshots is what some men have commented on the girl's post. Claiming this to be the girl's fault as well, as she could have simply blocked him instead of replying to him. How thick-headed does one have to be to not understand that the poor girl was simply in search of a job, and wanted to know her job status? Is it not self-evident that blocking or seen zoning him could result in her not getting hired?
The persistence of patriarchy
Since Pakistan is beyond the shadow of a doubt, a patriarchal and male dominating country, there is no concept of women empowerment. In fact, the backwardness not only puts all the blame on women for the violation of their own rights but also snatches the liberty of women each time a woman is told to keep her lips sealed.
Irrespective of the enacted legislation, a study of the implementation of laws in Pakistan indicates that these rights are blatantly breached. Even though the political parties are very prompt at enacting new laws, when it comes to execution and implementation, no action is taken seriously. It is not necessary that the bad behavior is ought to be sexual in order to constitute harassment. The way this guy is talking to the girl is also harassment.
It is quite devastating how exceedingly common workplace harassment has become and how frequently the incidents go unreported and continue to remain an issue. The victims of the harassment are often in a dilemma to judge what qualifies as harassment and how to react and what action to take when they are put in such a position.
Recently, young women from a renowned school of Pakistan called out their teachers for alleged harassment.
What do you think of this story? Let us know in the comments section below.