In response to assaulting a woman activist of the Pakistan Tehreek-e-Insaf (PTI) and her brother who were allegedly manhandled by lawyers on the premises of the Malir court on Monday, police have booked the suspects.
Talking to the media, Laila Parveen said that she along with her brother had appeared before a court in connection with a case she lodged against her ex-husband Advocate Ali Hasnain about a dishonored cheque.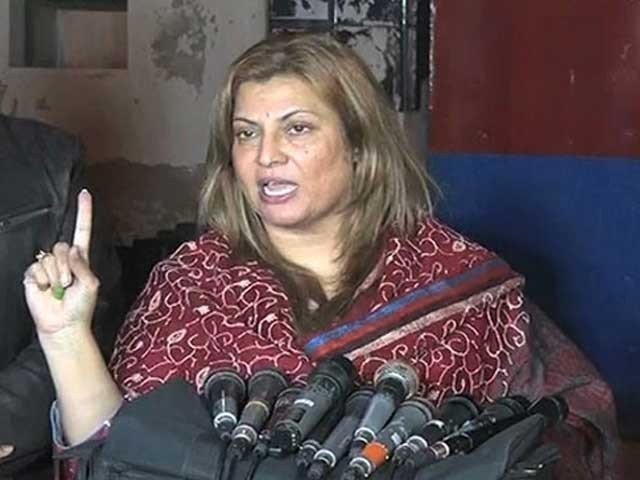 She said that her ex-husband had given a cheque for Rs6.5 million, which was bounced when approached the bank.
The victim added that she filed the case at the SITE-Superhighway police station. She maintained that her ex-husband was arrested by police on November 21.
When she along with her brother came to attend the hearing, Ali Husnain's lawyers, Saeed Shehzad and Nasrullah, allegedly showed her pistols and threatened to kill her. Parveen also said the lawyers pressured them to withdraw the case.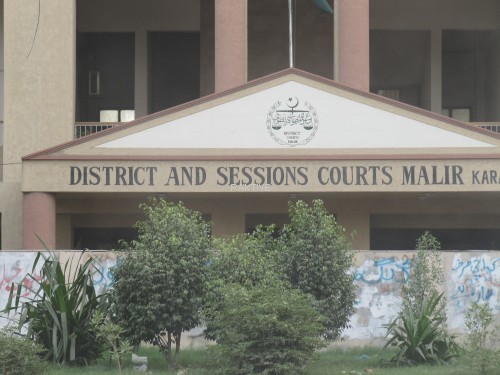 "Upon my refusal, Saeed Shehzad, Nasrullah, Akbar, Muhammad Ali, Atif, Mir Mukhtiar and Junaid along with 20 to 25 other unknown persons, beat me and my brother Mushtaq Iqbal, grabbed me by the hair and dragged me," Parveen added, adding that the act tarnished her honor.
She further stated that her gold jewelry was also lost during the incident. Following the incident, the victim sought legal action against the accused.
The incident created a scene at the judicial complex and a video also went viral on social media.
Have a look at it:
WARNING Some viewers may find the following video disturbing. Viewer discretion is advised.
Police have registered a case against the group of people who assaulted Parveen within the premises of Malir court. The case has been registered under various provisions including assault, embezzlement, threatening with deadly weapons, and rioting.
The plaintiff has reportedly nominated more than half a dozen persons, including her ex-husband, and other unknown individuals. Additionally, the Sindh High Court Bar Association (SHCBA) has written a letter to Sindh Bar Council for action against the involved lawyers.
What else could be more incriminating evidence of a society rolling on the edge of lawlessness than when those sworn to protect the law violate it? Violators, regardless of their credentials, must be dealt with with an iron fist. There have been numerous incidents in recent years where the lawyers have shown their ugly side.
Earlier, a number of lawyers badly humiliated an innocent woman right outside court in Punjab. In yet another similar incident, a lawyer was found slapping a female police constable in Punjab.
What do you think of this story? Let us know in the comments section below.