According to an official statement by Pakistan's military's media wing, ISPR, the Ghauri weapon system was successfully launched on Tuesday to test the Army Strategic Forces Command's (ASFC's) operational and technical readiness.
Pakistan has developed a road-mobile medium-range ballistic system known as the Ghauri that is capable of carrying both conventional and nuclear warheads and has a reported range of approximately 1300 to 1500 km.
Pakistan Test-Launches Ghauri Missile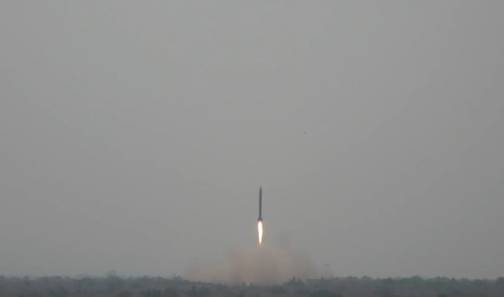 Pakistan army has also conducted missile tests in the past to check out the accuracy of its weapons.
In addition to the commander of the Army Strategic Forces Command (ASFC) and senior officers from the strategic forces, scientists and engineers from the strategic organization witnessed the launch, according to the ISPR.
As per the statement, "Commander ASFC appreciated the standard of training and operational preparedness of Army Strategic Forces, which was reflected by the achievement of operational and technical objectives and the proficient handling of weapon systems in the field." He also expressed gratitude to the engineers and scientists for their contributions to strengthening Pakistan's strategic capabilities.
American intelligence estimates from 1999 state that North Korea's Rodong-1 missile, a clone of soviet Scud, served as inspiration for the design of the Ghauri-I.
The development of Ghauri was a point of contention and controversy between Pakistan and the United States, with the federal ministry of Benazir Bhutto being accused in public by the Clinton administration in 1996 of transferring nuclear technology. In 1999, Japan became involved in this issue and exerted pressure on the Sharif administration to sever ties with North Korea.