Despite the seeming chaos around us, some kind-hearted individuals make the world a better place to live. A Pakistani man on Twitter went to great lengths to track down 'Rahul' in London to return his wallet.
In his Twitter bio, Ghazi Taimoor identifies himself as the Head of Professional Education at Lahore University of Management Sciences School of Education. He tweeted about finding a wallet on a street in London.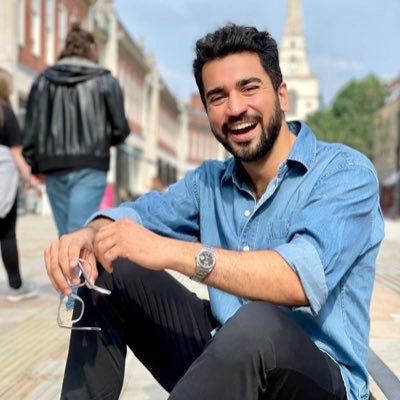 "Guys! Just found this wallet on Shoreditch High street," he wrote on Twitter, sharing a picture of the wallet. "Name on the bank card suggests the wallet belongs to a Rahul R******. Time to hunt Rahul down," he added. 
Having had no luck on Facebook and Instagram, Taimoor turned his attention to LinkedIn and found three individuals of the same name – with only one working in London. "LinkedIn says Rahul works for a UK Food and Beverage company. Has to be him!" he wrote.
However, his attempts to reunite Rahul with his wallet were thwarted once again. Turned out that the company did not list their address on their website or Google.
In spite of this, Taimoor was able to locate the address through the company's annual accounts filed on Companies House, which is the UK's registrar of companies. Taimoor headed to the company's headquarters in Shoreditch.
'Rahul, I'm coming!'
"Anjali-style running to his head office now. He better not have canceled his bank cards else this was for nothing. Rahul, I'm coming!"
Hallelujah! The effort finally paid off when he did at last manage to track down Rahul. Moreover, he shared a picture for everyone who was now following his journey on Twitter with much interest.
Rahul, a Finance Manager, was shocked when he received his wallet. "He's in shock. Tears in his eyes," wrote Taimoor, sharing a picture of the wallet owner smiling from ear to ear.
The live-streamed hunt attracted significant attention and interest, collecting over 11,000 likes. More so, the hooked Twitterati praised him for his apt Bollywood references and his narration. A few added their own filmy touches to the topic, but others labeled it "the best thread of the year".
Of course, a lot of people ended up thanking Taimoor for going out of his way to return the wallet to Rahul. Well, it is not every day that a kind stranger comes looking for you if you lose something valuable. Hats off to Taimoor!
Earlier, a Pakistani cab driver in Dubai overcame all odds to return the forgotten wallet to an Indian girl. Similarly, a Pakistani in Dubai went viral for returning a bag full of gold that he found in a parking lot.
What do you think of this story? Let us know in the comments section below.