The late qawwal and Sufi singer Nusrat Fateh Ali Khan is globally acclaimed, Bollywood superstar Ajay Devgn recently shared a touching story about the music maestro.
The Gol Maal star appeared in a musical competition when he recalled the story, leaving the judges on the show including Neha Kakar and Vishal completely stunned.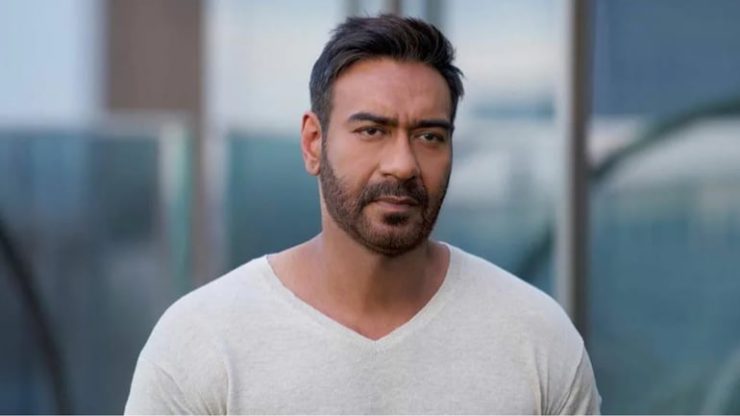 Ajay Devgn recalled the story between Nusrat Fateh Ali Khan and Indian lyricist Anand Bakshi. The two suffered a misunderstanding and since music was suffering, NFAK decided to be the bigger man.
"Nusrat Fateh Ali, when he came to India, he was staying in a hotel and due to his excessive weight, he couldn't easily move so he sent a message to Bakshi Sahab (famous Indian musician) to visit him," he began. "The Indian musician thought that Nusrat Fateh Ali Khan has a huge ego, and he didn't go."
"Instead, he penned songs and sent them to NFAK," he added. "Then NFAK would create a melody and send it to Bakshi. They both didn't visit each other and the professional work wasn't happening properly amidst this confusion until NFAK decided to make his way to Bakshi one day. When Bakshi saw this he broke into sobs and from there onwards he stayed with NFAK to work with him."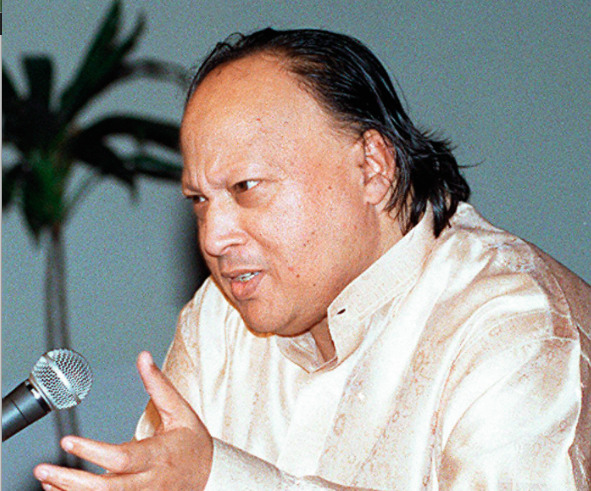 "So Nusrat Fateh Ali Khan decided to visit Bakhshi Sahab when he (Bakhshi) saw sheer difficulty with which Nusrat Fateh Ali was coming with the help of eight people, he got embarrassed and literally cried. He also admitted that he had a stupid ego and shifted with Nusrat Fateh Ali Sahab's abode for a month".
The Singham actor asserted that artists like Nusrat Sahab are born once in a century. The video of Devgn sharing the touching story has gone viral on social media.
Check it out!
NFAK was not just a human who was a legend – he was an experience, he was magic. He taught us many things through his magical voice. The kind of magic not everyone can experience but only those who actually want to and try to. And once they do, it is really hard to let go of that.
Even Jeff Buckley referred to him as a noteworthy impact, saying "He's my Elvis", and playing out the firstly few minutes of Khan's smash 'Yeh Jo Halka Halka Suroor Hai' at live shows.
He may be gone, but will never be forgotten!
What do you think of this story? Let us know in the comments section below.