As a relatively young diva looking for her own story to tell in the world of acting, Mehar Bano is not eager to take on quintessential, humdrum roles soon, even if it means landing prominent roles on a popular platform.
Accompanied by fellow actor Sarwat Gillani, Bano lately sat down for an interview on Time Out with Ahsan Khan to discuss what aspires to achieve in the entertainment industry.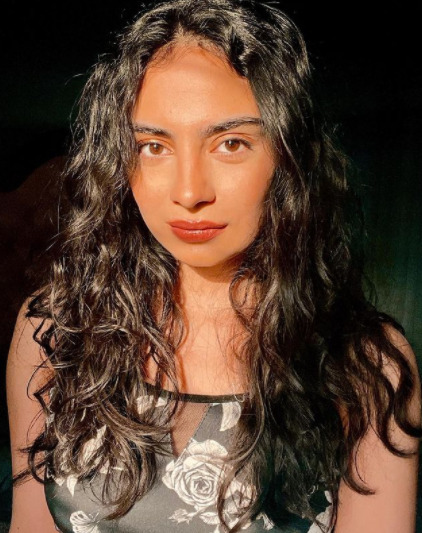 "I have done Churails with her [Bano], she played a completely different character," said Gillani. "But watching her in Qaatil Haseenaon, I was blown away. The darkness inside her, in her eyes, it's unbelievably convincing."
Bano clarified that she is not as threatening in real life. But she is thankful for characters that bring out this weird side of her. "Because we all have it [this weirdness] in us and we are dying to take it out," she chimed in.
"Ahsan mentioned that I am rarely seen on the small screen, that is just because I really hand pick my roles," she added. "I am working on something completely different with him these days. And even you [Ahsan] know that no one ever approaches me for the role of a quintessential heroine anyway."
On quintessential roles
The host indicated that they would approach her if she acts accordingly. "But I feel the roles of damsels in distress are not my cup of tea, they are very limited," responded Bano.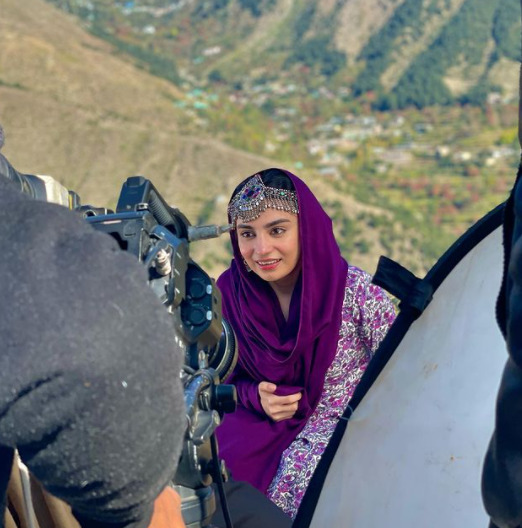 "There might be some realism to them," she continued. "But I am more interested in doing genuinely powerful characters, breakout characters, empowered women. Especially now that we have done wronged women who are out to take revenge, I find that so much more exciting. I am an actor, in the true sense of the word, or at least that is what I aspire to be."
The 27-year-old also recalled how she ventured into acting because of a filmmaker like Sarmad Khoosat, who noticed her potential and offered her a role when she was only a teenager.
"I did a play in my school theatre and Sarmad Khoosat saw me," she recounted. "He called me the next day for a play in Karachi. I was 17 and I told my father, he said no. I eventually convinced him and he told me to take my younger sister along."
"So, I came with her and did the play and disappeared because my dad really wanted me to complete my studies before perusing any career. Which was necessary."
It may be recalled that earlier when an old video of Bano regarding homosexuality emerged, it garnered severe criticism from the public. The ceaseless online threats led to the actor being found nowhere on Instagram. Bano was previously also rescued from harassment.
What do you think of this story? Let us know in the comments section below.