Ladies handbags are the most important part of their accessories that enhance their entire look. Alot of handbag brands in Pakistan is running successfully in providing the best quality of handbags.
There is a variety of bags for each occasion, for example for a party or a wedding, a clutch will be a perfect choice however to completely rock a gym or a meeting look, a tote bag or a cross-body bag will be enough to complete your look.
Women's handbags can add all the elegance to make their look chic, thus it is mandatory to own good quality handbags however the question is can we even find a good quality handbag store in Pakistan? If you are also looking for an answer to this question, then don't worry, we have you covered.
Handbag Brands In Pakistan:
Jafferjees:
If you are looking for good quality leather handbags, then jafferjees is your best friend. Jafeerjees has a wide range of high-quality bags that varies from handbags to traveling and laptop bags. This brand is well known for serving both genders with its customized wallets and durable yet flattering collection of bags.
International handbags brands will cost you 3 to 4 months of your salary for offering the same quality as Jafarjees bags moreover the pricing starts from 7,000 to 14,000 PKR which is a lot better than paying $300 for just a cross-body bag.
Walkeaze:
Walkeaze started with its shoe collection however, today Walkeaze is known for producing the best handbags in Pakistan. It has all kinds of bags, from eye-catching clutch collections for parties and weddings to simple and sophisticated tote and cross-body bags collections.
This brand stands out from other local brands because of its capability of providing stylish but cheaper handbags than the other brands in Pakistan.
Walkeaze's attractive handbag price range varies from 2000PKR to 10,000PKR which happens to be their unique selling point because this brand understands the value of money and provides a cheaper price range than other handbag brands in Pakistan.
Just like ladies handbags, you can also check out top 10 Pakistani clothing brands which cover majority of the famous ladies wardrobe brands.
Borjan:
Borjan is one of the best and most trusted handbag brands in Pakistan, you don't need to worry about the quality and the price when you are opting for Borjan's handbags. Borjan is one of the oldest in the industry, however, their ability to keep up with the latest 2023 trends is astonishing. If you check out the recent collection of borjan then you will find yourself drooling over almost every handbag of their collection because of their outstanding choice of colors and styles.
Borjan offers leather bags, colorful and convenient cross-body bags with a glittering collection of clutches to add remarkable worth to your look for Eids or weddings, this brand cares enough to complete all the looks for your events with the most economical prices starting from 1500 PKR to 10,000PKR
Sapphire:
Out of all the ladies handbag brands in Pakistan, Sapphire is probably winning this game. They offer all kinds of bags according to every season with imported quality and western touch which undoubtedly satisfying everyone's needs and wants.
Sapphire's latest collection has a variety of new colors and fine textures that no one can stop themselves from buying their handbags, you know why? Because their collections are always irresistible. From subtle to bold colors, to every handbag size and style this brand has everything that you need to complete your handbag collection.
Sapphire handbags' price range is as economical as other brands however the quality that this brand offers is so good that say it or not, Sapphire has the best handbags to offer.
Khaadi: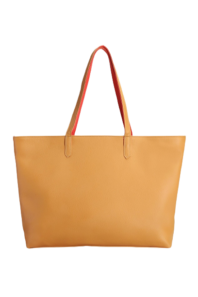 Last but not least, this brand needs no introduction because we all know that Khaadi is a true game changer. Khaadi is not just offering handbags but something so artistic and outstanding that one cannot resist buying it.
Khaadi's sales are rapidly increasing because nowadays everyone wants to wear something that reflects a story or art, and Khaadi did their best homework to provide their valuable customers with what they exactly asked for.
While every brand is hardly surviving in this economical condition, Khaadi still has the best ladies' handbags to offer because Khaadi is offering what no other brand is offering. They have bold tote bags, alluring boho bags, attractive hippy eastern bags, colorful backpacks, and beautiful clutches to uplift every boho girl look to a desi or western look of yours.
Pakistani ladies handbag brands have surely leveled up their game with the latest fashion trending and fulfilling the demand of the ladies.
These brands have done everything to offer special handbag treats for their precious customers and following the same path.