We all know India loves to copy Pakistani songs and get popular with them. But who thought that Taher Shah's Eye to Eye will copied in such a way that shock everyone?
India's famous record label once again ripped off another Pakistani song. And we all didn't know it was copied until Indian composer Mayur Jumani exposed the track and opened our eyes.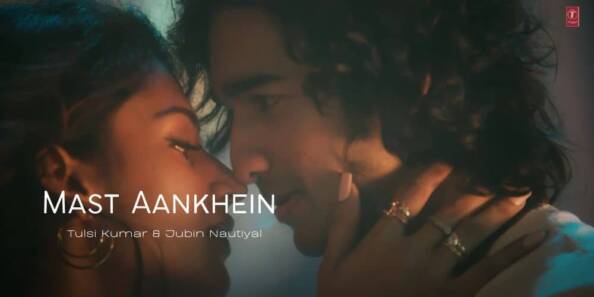 This song inspired Bhushan Kumar, Tulsi Kumar, and Jubin Nautiyal's latest, Mast Aankhein.
The track released on February 24 shares an uncanny melodic resemblance to Shah's Eye to Eye.
Taher Shah's Eye To Eye Copied As Mast Ankhein
Indian composer Mayur Jumani was even taken aback. The I'm Out maker spotted the resemblance in a video shared on his Instagram.
Jumani said in the clip, "I just heard this new song called Mast Aankhein on T-series and this is how Jubin Nautiyal looks in the video." Nautiyal wears long, curly hair styled exactly the way Shah would style his, and looks straight into the camera with his sharp eyes piercing into your soul.
"Am I the only one who thinks that the song is inspired from…" he goes on to ask, before transposing the chorus of Eye to Eye over the T-Series song. And boy, oh boy! Did that leave us dumbfounded?
Tahir Shah has been in the limelight for the past decade, back in 2020 Taher Shah explained the philosophy behind his Angel song.
Jumani captioned his post, "Share this with your Gen-Z friends to introduce them to the legend, Taher Shah."
If you haven't heard both of them till now, then watch it at your risk and take care of your ears.
Jubin Nautiyal's Version
Original Taher Shah's Version
T-series has been ripping off Pakistani tracks to get more views on their Youtube Channe. It's nothing new for us, but copying Taher Shah's track was legit surprising and it's out of nowhere.
What do you think of the story? Tell us in the comments section below.