Thousands rally around the globe to celebrate May Day, the largest labor holiday in the world. Amid heavy police presence, many are gathering to protest against the harsh austerity measures that have seen many Europeans mired in poverty and need.
Thursday, May 1
06:36 GMT:
Crowds are being pushed back into side streets in Istanbul by police water cannon during May Day demonstrations.
06:29 GMT:
Elsewhere in Turkey's Istanbul, May Day protests are being conducted peacefully without any police involvement.
06:21 GMT:
Turkish police have deployed tear gas and water cannon during May Day protests in Istanbul's Besiktas neighborhood, reports AFP. The city's authorities have closed off Istanbul's Taksim Square with police barricades, citing intelligence reports that "illegal terrorist groups" had planned attacks on security forces during the May Day demonstrations.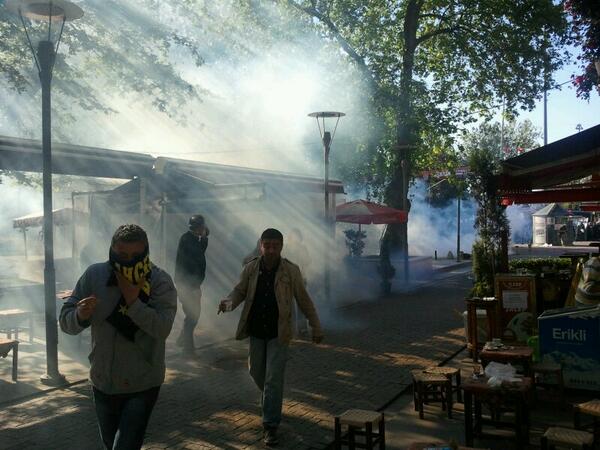 Police attacked with gas st besiktas taksim turkey
06:15 GMT:Over 27,000 people have taken part in the May Day rally in the Japanese capital Tokyo. The protesters demanded to increase the salaries and to tackle the job shortage issues.
One of the main burning issues was the hike in tax on all purchase and sale operations – from 5 to 8 per cent.
Also, the crowds urged the authorities to give up the nuclear energy, over three years after the country was struck with the most severe crisis in its history.
06:13 GMT:
Moscow revives the tradition to celebrate the occasion with the May Day parade on the Red Square, for the first time since 1991. The event is set to see up to 2 million people.
"For the first time, five thousand (labor) veterans will stand on the tribunes of Red Square," Sergei Chernov, chairman of the Moscow Labor Union Federation, was quoted by ITAR-Tass as saying.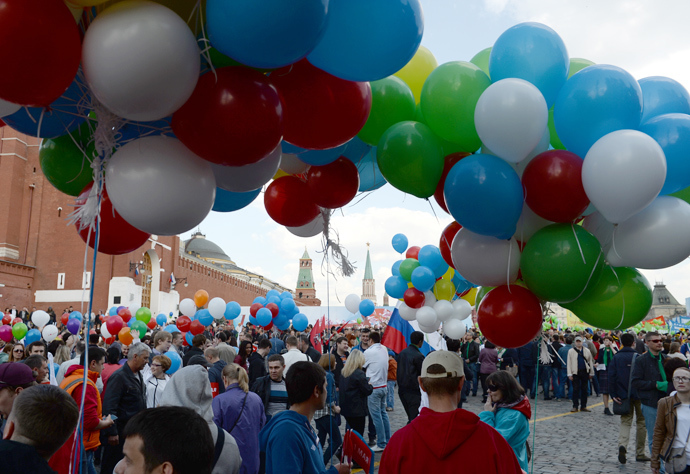 First Published in RT, MAY 1st, 2014.