A new Pakistani beauty brand, called HERbeauty has launched and is on a mission to shake up and challenge the traditional norms of the beauty industry. Through more conscious imaging, innovative formulas and a higher purpose, this brand is on its way to create an inclusive space where all women can feel welcome, valued and celebrated in all their forms. Co-founders Zainab Pasha and Meraj Fatima bring their insight, expertise and passion to this transformative journey, redefining beauty standards and empowering women in Pakistan and across the globe.
Products for All Skin Types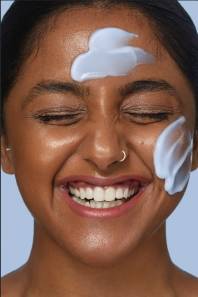 HERbeauty is proud to be a Clean and kind brand. After years of trials and testing they have developed a comprehensive 13-product skincare line that is specifically designed to be highly effective, yet gentle for all skin types, tones, and textures.
Their range includes products catering to various skin benefits and concerns. From cleansers and toners, to serums and moisturizers, the line encompasses an array of skincare essentials for everyone. No skin left behind! The products are vegan, toxin-free, and have undergone rigorous dermatological testing by international labs. All to ensure that they are biocompatible with every skin type and are safe for even the most sensitive skin.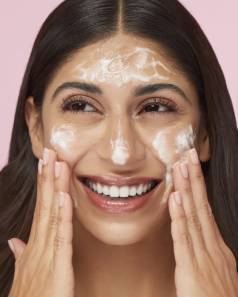 Some of the products in HERbeauty's lineup include: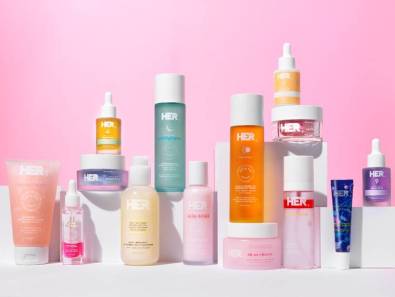 Soy Smoothie, a 4in1 Brightly Charged Jelly Cleanser: This multitasking cleanser is perfect for those looking for a one stop shop product that will cleanse, hydrate, tone and brighten your skin effectively while still being gentle enough to use daily. Formulated with Amino Rich Soy proteins, Rose Water, Aloe &cucumber, this cleanser leaves your skin barrier strengthened, and skin feeling supple.
Skin drink, a 2 in 1 Hydrating Rose Essence: This lightweight refreshing product works as a Moisturizer plus Toner hybrid, the texture glides on to the skin hydrating it without leaving it feeling greasy. It is formulated with rose water, hyaluronic acid, and glycerin to soothe and plump the skin.
Superkind Pillowy and Plumpy serum: This serum is packed with 5% 5D Hyaluronic acid to deeply hydrate and plum up the skin. It is also formulated with1% Niacinamide and firming peptides to help reduce the appearance of fine lines, wrinkles and leave the skin feeling smoother, hydrated, tighter and brighter.
Oh so Cherry, a Daily Gentle ALL-OFF Balm: This oil based balm is the perfect first step to a night time skin routine. It is an extremely gentle yet effective way to remove all makeup and impurities, without stripping the skin of its natural moisture. It is formulated with a luxurious blend of Acerola cherry, Vitamin E, Lemon Peel oil and Grape Seed oil. This combination works to break down and cleanse all stubborn impurities while still to soothing and nourishing the skin.
HERbeauty's Certifications
HERbeauty is committed to providing high-quality, safe, effective skincare products that will leave all types of skin feeling balanced and boosted. The company also offers a 100% satisfaction guarantee, so you can be sure that you're getting a product that you'll love.
Not only is their skincare line Dermatologically tested and approved, all HER products have been certified to ensure they are all entirely paraben free, sulfate free, and alcohol free. Creating formulas that are safe for all skin types and void of any hazardous agents has been a top priority.
HERbeauty has been created with a thoughtful approach encircling conscious beauty and production processes. Therefore all their products are 100% vegan, cruelty free and toxin free.
The brand has been credited with a number of international organizations including being PETA certified which verifies they never have, and never will conduct or commission animal testing. They aim to continue to research upon non-animal testing methods in order to have minimal impact on the environment, and play a larger part in contributing to global efforts towards clean and kind beauty.
The future for HERbeauty:
With their commitment to inclusivity, clean and kind beauty, and mental health advocacy, HERbeauty is proving to be a transformative force and on track to set a new standard of beauty for the industry.
Making waves with their exceptional science backed skincare line and dedication to empowering women, HERbeauty is poised to become a leader in the Pakistani premium beauty industry.
As the brand continues to grow, they are on track to broadening their product range to reach new demographics and diversify into more segments of the personal care industry. HERbeauty has big ambitions of expanding their positive influence beyond the borders of Pakistan, inspiring individuals worldwide to embrace a new and more empowering beauty standard where all feel welcome.
What do you think of this story? Let us know in the comments section below.