Pakistan, a country filled with diverse talents and dreams, has witnessed an incredible rush of entrepreneurs of Pakistan and their energies in recent times. People from various walks of life have fearlessly embarked on journeys into the business world.
These successful entrepreneurs of Pakistan, hailing from different backgrounds, have not only found their special place but have also played a significant role in boosting the country's economy and pushing the boundaries of innovation.
In this blog, we will explore the remarkable stories of some noteworthy entrepreneurs of Pakistan, shedding light on their achievements and the positive influence they've had, both at home and around the globe.
Top Entrepreneurs Of Pakistan 2023
Explore the top successful entrepreneurs of Pakistan 2023 and the incredible distances they've traveled since then thanks to their entrepreneurial passion.
Salim Ghauri
One of the well-known entrepreneurs of Pakistan in Pakistan's technology sector is Salim Ghauri, whose visionary leadership has played a pivotal role in shaping the industry. With a deep understanding of software development, Ghauri founded Netsol Technologies, a software company that has gained international recognition for its cutting-edge solutions.
Under his guidance, Netsol has expanded its footprint across the globe, showcasing the prowess of Pakistani tech talent.
Salim Ghauri's impact extends beyond technology; his commitment to philanthropy has also left a lasting mark. He believes in giving back to the community and has initiated various social projects aimed at uplifting underprivileged segments of society.
Umar Saif
Umar Saif stands as a beacon of innovation and education among entrepreneurs in Pakistan. His initiatives, including Plan9 and Punjab Information Technology Board (PITB), have fostered a culture of entrepreneurship and technological advancement.
By providing aspiring entrepreneurs of Pakistan with the necessary tools and guidance, Saif has played a vital role in nurturing Pakistan's startup ecosystem.
In addition, Umar Saif's journey is a testament to the power of academia and research in driving entrepreneurship. His academic background and dedication to pushing the boundaries of knowledge have inspired countless others to venture into the world of startups and innovation.
Monis Rehman
Monis Rehman a famous entrepreneur of Pakistan has been a leader in the field of e-commerce with his company Rozee. pk. The platform transformed online job hunting in Pakistan by linking job seekers with opportunities and streamlining the hiring process for companies. Rehman's entrepreneurial experience exemplifies Pakistani startups' ability to disrupt traditional sectors.
Underscoring the importance of taking risks and challenging established norms, Rehman's story serves as a reminder that success often comes from pushing boundaries. His determination to reshape the job market has opened doors for countless individuals seeking meaningful employment opportunities.
Wahaj Us Siraj
Wahaj Us Siraj has made significant strides in promoting financial inclusion and digital payments in Pakistan. As the CEO of Nayapay, he has led efforts to create a seamless and accessible digital payments ecosystem, empowering individuals and businesses to participate in the formal economy with ease.
His mission to bridge the gap between technology and finance has not only transformed the way transactions are conducted but has also paved the way for a more financially inclusive Pakistan.
Sunil Sarfaraz Munj & Raza Saeed
The co-founders of Pakwheels.com, Sunil Sarfaraz Munj, and Raza Saeed identified a gap in Pakistan's automotive market and filled it with an innovative online platform. This venture not only transformed the way people buy and sell vehicles but also nurtured a community of automobile enthusiasts.
Their story represents how identifying a niche technology can lead to entrepreneurial success.
Alongside their innovative journey, Sunil Sarfaraz Munj and Raza Saeed's collaborative efforts highlight the strength of partnerships in entrepreneurship. Their journey showcases how complementary skill sets can drive a venture to new heights
Zeeshan Khalid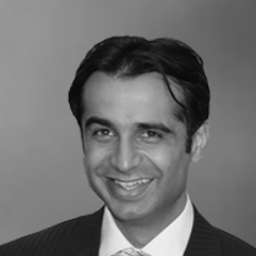 As the co-founder of Finstreet, Zeeshan Khalid has been at the forefront of entrepreneurs of Pakistan in the fintech revolution. By offering digital payment solutions and financial services tailored to local needs, Khalid's project has played an essential role in driving financial inclusion and modernizing Pakistan's financial sector.
Zeeshan Khalid's dedication to fintech innovation underscores the importance of staying attuned to the changing needs of the market. His ability to adapt and innovate has positioned Finstreet as a leader in the evolving financial landscape.
Zia Imran
Zia Imran is a creative entrepreneur in Pakistan who has used technology to transform healthcare in Pakistan. He has created cutting-edge medical gadgets for both domestic and international markets through his company, Zia Medical Systems.
Imran's commitment to innovation showcases the entrepreneurs of Pakistan and their ability to have a worldwide impact.
What's more, Zia Imran's story demonstrates how far technology has come in its ability to solve major problems in the healthcare system. His revolutionary ideas in medicine could save countless lives and vastly enhance the quality of healthcare now available to the public.
Maria Umar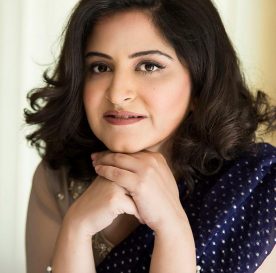 A true champion of women's empowerment, Maria Umar founded the Women's Digital League (WDL), an online platform that enables women in remote areas of Pakistan to access digital work opportunities. Maria's initiative not only empowers women financially but also demonstrates the positive impact of entrepreneurship in Pakistan on gender equality.
Moreover, Maria Umar's unwavering dedication to empowering women reflects the transformative role that entrepreneurship can play in breaking down gender barriers and development. She is also included in the list of 15 top female entrepreneurs in Pakistan.
Roshaneh Zafar
Roshaneh Zafar is an example of social entrepreneurship in Pakistan. Her organization, Kashf Foundation, has been instrumental in providing microfinance services and financial literacy to underserved women, empowering them to become economically self-sufficient. Zafar's work underscores the potential of entrepreneurship to drive positive social change.
Her tireless efforts to uplift sidelined communities demonstrate how entrepreneurship can be a powerful tool for driving sustainable social change and empowering the most helpless.
In conclusion, the entrepreneurial landscape in Pakistan is thriving, thanks to visionary leaders who have embraced innovation and overcome challenges to create a lasting impact. From technology and finance to healthcare and education, these entrepreneurs of Pakistan are reshaping industries, fostering economic growth, and inspiring the next generation of business leaders. As Pakistan advances, these innovators will play an important part in developing its future.
Remember that these entrepreneurs of Pakistan are just a few of the exceptional people who are driving entrepreneurship in Pakistan. Their stories demonstrate the country's untapped potential and the almost unlimited opportunities that lie ahead.