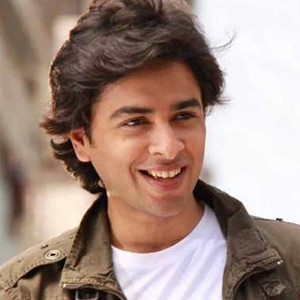 There are very few artists out there who not just entertain people, but also take care of the world and raise their voice for social issues. In Pakistan, there are tons of artists who are giving everything to the nation and the world too. Among all the artists, there's one person who has given his life to social issues, social causes, and the way he has taken his entertainment career along with it looks exceptional. That's none other than Shehzad Roy one of the finest singers, song-writer, guitarists, activists, social workers and humanitarians.
Up till now whatever Shehzad Roy has done, no one can even achieve it. He has been awarded so many awards for his work and especially his trust foundation that he founded "Zindagi Trust".
So, let's jump into his life and dig deep down his journey slowly. Because there's lot of things he has done.
Early Stage
Shehzad Roy was born in Karachi on 16 February 1977, his parents have always supported and encouraged him for whatever he wanted to do. Although his father is a businessman, Shehzad Roy said that his father wanted to become a cricketer, but wasn't allowed which made him support his kids to follow their dreams.
Shehzad Roy completed his early high school education from Saudi Arabia in Pakistan Community School. Shehzad Roy from the early time inspired from music and wanted to make some great ones. In 1995, Shehzad Roy released his debut album "Zindagi" and right after 2 years in 1997 he released his second album Darshan.
He took his passion very seriously, because from 2002 to 2005 he consecutively released his third, fourth and fifth albums.
The whole change came in his career when he released sixth album "Qismat Apne Haath Mein" which transformed his romantic song personality to songs which reflect social issues. He released his album in Karachi's juvenile jail to draw some real attention and become the voice for those 7,000 prisoners who had been waiting for trials for years.
The whole album targeted the main social issues in the country. Music video of Laga Reh became the political highlight regarding the situations were going on at that time. Such as all for the restoration of judiciary, increasing inflation and crime, price hike and the real politicking of corrupt politicians all featured in the video.
Collaborations and Bollywood Ventures
He brought one of the biggest international stars in Pakistan "Bryan Adams" for a charity concert. Main aim of the concert was to raise some funds for his Zindagi Trust and for the victims of the tragic October 2005 earthquake.
In 2007, his biggest collaboration was with the Sufi queen Abida Parveen, 'Zindagi' which was the ground root of his venture 'Equality in Education'.
Shehzad Roy wasn't only famous in Pakistan, his songs were famous across the border too. He also song the title song of Akshay Kumar's Khatta Meetha film, in which he mashed up two of his famous songs "Laga re" and "Qismat Apne Haath Mein" named it "Bullshit".
He always found ways to spread love and friendship to across the border. That's why he also performed a duet with Indian singer Sukhbir in 2005.
In year of 2013, Shehzad Roy also performed with the international band "Guns n Roses" at a charitable event turned rock show in Los Angeles. Very next year, he collaborated with Pakistani army where he released a patriotic song featuring Pakistani actress Ayesha Omer. The song was dedicated to the all martyrs and survivors of the Pakistan army who took part in War "Operation Zarb-e-Azb."
Shehzad Roy didn't only let himself behind the mic, he also involved himself in filmmaking area as well. He made two documentary series Chal Parha and Wasu anr Mein.
Zindagi Trust
While his singing career taking boost, he also involved himself into helping children, equality and raising voices against social issues. In 2002, he established 'Zindagi Trust' a non-profitable organization that works in improving quality of education for the Pakistani children out there.
He also took the initiative and started a new concept "I paid to learn" in which it let the working children about their rights as a child, as worker and as citizen. It worked great, across Pakistani for about 2.2 years in every school considered as primary education and taught to the children who spend most of their days working in car-repair shops & other general stores in Karachi, Lahore & Rawalpindi.
He also worked on government school program, where he worked that children should get teachers as there were less teacher attendance which affected the education.
He even also worked on reforming Matric board, he started a campaign as well. He basically created an awareness regarding how child feel pressurized by parents, teacher and others and, fully focused on knowledge alone.
Music video titled "Sirf Bandhi Hai Kamar" which portrayed, a mother transforming into a Kill Bill-type Samurai sword-wielding assassin; a teacher mutating into the Hulk; a father into a Maula Jutt lookalike and a maulvi into a Kung Fu fighter! Simply on being cross-questioned by someone younger than them.
Awards and achievements
Shehzad Roy even after achieving a lot from his early age, he has been awarded two precious awards.
Sitara-i-Imtiaz (Star of Excellence) Award by the President of Pakistan for his public service to the nation in 2018.
Tamgha-i-Imtiaz (Medal of Excellence) by the President of Pakistan in 2005.
Shehzad Roy has always one of those persons who raised voice against social issues without any fear. As you can see from very early stage of his career, he pointed out social issues in his songs and on other several occasions. He's truly a rockstar no doubt on that.