CES 2023, became the biggest consumer electronics show in the world and this time more elite tech brands showcase their upcoming futuristic techs and attract consumers.
It's the place where critics and content creators get the leverage of witnessing breathtaking technologies that are going to be released in 2023.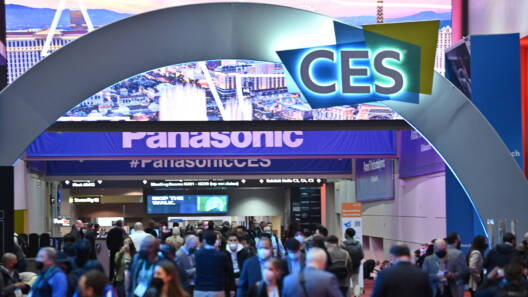 CES is where you need to be if you are a tech nerd and want to know where the future of technology lies.
CES 2023 took place in Las Vegas, the floor was filled with mind-blowing, headlining products such as a toilet sensor that can read your pee and a color-changing car with AI sass.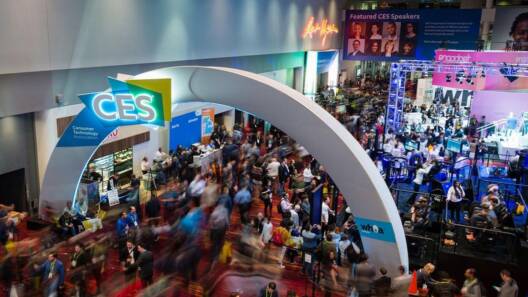 But in our opinion, there were several best products exhibited at the event and it's worth mentioning them in our list.
CES 2023 has ended and it's the perfect time to recap CES's best tech products.
Best Tech Products Of CES 2023
Another year and another CES tech showdown have come and (almost) gone. But we have managed to capture all the highlighting tech announcements, names, and gadgets shown this year in Las Vegas.
Samsung Odyssey G95SC
Talking about the best monitor on the planet, Samsung once again stands tall in grabbing everyone's attention and here you get Samsung Odyssey G95SC.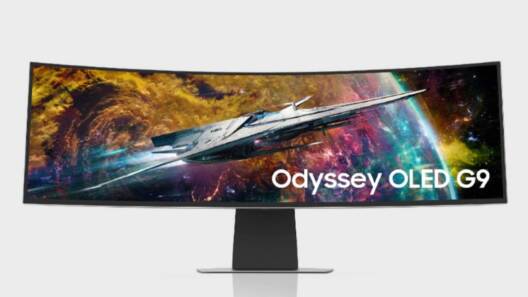 Samsung claims this 49-inch model is the world's first 32:9 aspect ratio OLED gaming monitor. The price tag hasn't been revealed yet, but Samsung said that it's expected to be released this year.
Samsung was very focused at the CES, they also shared a vision to bring calm to the connected device experience.
CES has always been the biggest battle of screens and 2023 was the same in terms of big screens.
LG M3 Series 97-inch wireless OLED TV
As the mentioned battle of big screens, to give hard time to Samsung LG introduced M3 Series 97-inch wireless OLED TV. Yes! Wireless OLED TV, this giant beast combines spectacular picture technology with its massive size.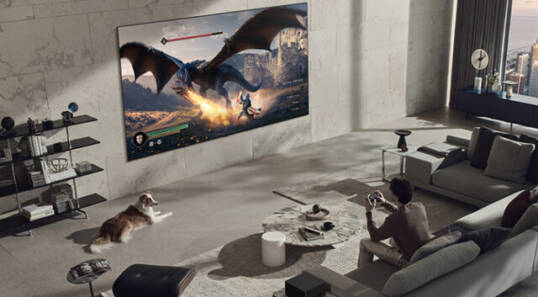 As per LG, the 97-inch should be out in 2023 along with the 83- and 77-inch versions. One important thing, don't expect this product to be cheap at all. Just to set expectations for the consumers out there, the wired version of LG's 97-inch TV costs $25,000, while its 77-inch OLED is only $2,900.
BMW I Vision Dee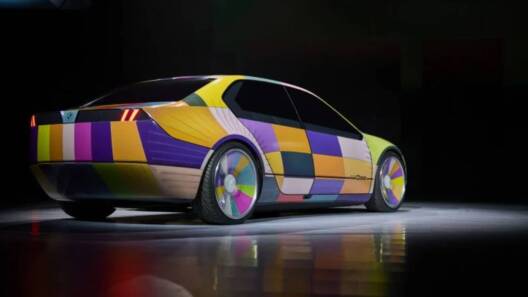 Last year at CES BMW announced BMW I Vision Dee and has made major tech strides. It was presented at the event and everyone experienced the next big thing in-car technology.
The next-gen E Ink technology allows it to turn into 32 available colors.
Withings U-Scan
Now that's something that everyone was looking for. At the CES 2023, no one expected tech advancement would reach this level where with pee you can get your health data by sitting in your hot seat.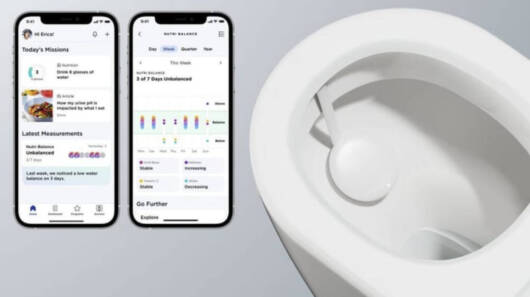 Have you ever imagined this? Withings U-Scan (pee) sensor making this thing happen real, the device sits at the front of your toilet. When you pee it's best to sit when you do so to get an accurate sample.
It collects your urine sample, analyzes it, and then sends the results to your phone via Wi-Fi. For the initial stage, it can monitor daily ketones and vitamin C levels and test your urine's pH level and also indicate your overall kidney health.
What do you think of the story? Tell us in the comments section below.